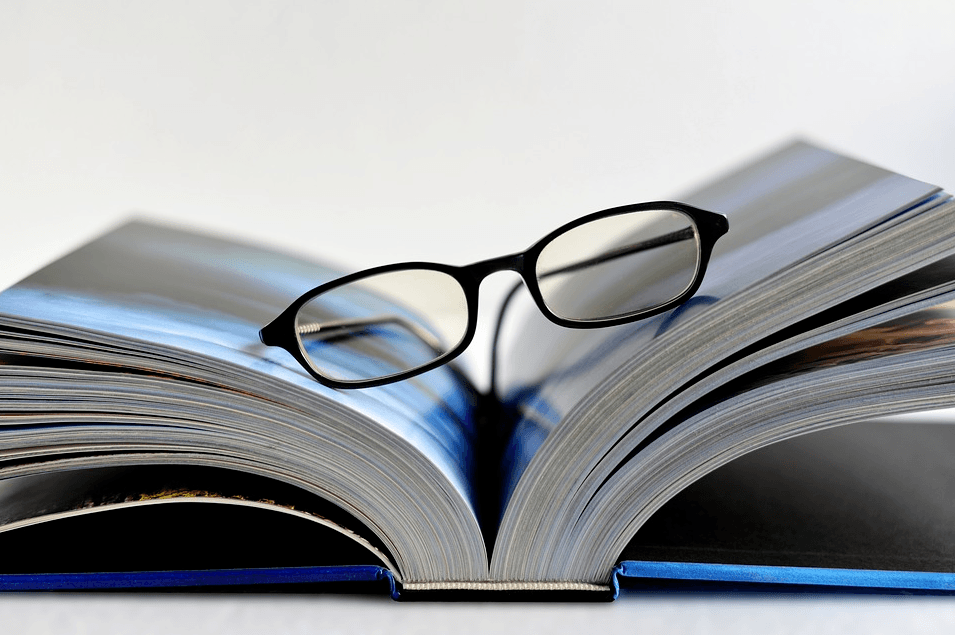 10 Best ACT Prep Book Reviews | Ace English, Math, Science, Reading and Writing Tests in 2019
Last Updated on
Many students ask, what is the most important thing to do when preparing for the ACT? The answer here varies from one student to another. Others will tell you to go all out and sign up for the best ACT prep courses while others will recommend you to self-study. However, if there's one thing that a lot of experts recommend, it would be that you get the best ACT prep book.
With the help of a high-quality review book, there's a good chance that you'll get to cover all your bases when getting ready for an important exam. There are lots of options to choose from so you don't have to worry about your options. What you should worry about is how you can take a pick amongst them. To help you with this, we've rounded up a few of the top-rated ACT prep books below.
Buying Guide: What You Need to Know to Find the Best ACT Prep Book
Some say that choosing an ACT book will be the easiest part of the test prep process you'll go through. While true, don't think that finding a great review book for this exam is easy. If you don't want to waste your time with books that aren't as helpful and informative as you'd need them to be, you have to be careful in making a choice.
How do you find the best titles, then? Here are a few tips that a lot of successful test-takers, tutors, and teachers recommend:
Look for a title that meets your learning style and preferences.
The thing with review books is that they come with various methods and approaches in teaching you the concepts, topics, and ideas that you need to learn in order to ace an exam. This is why there are such mixed reviews for these titles because some books will work better for some.
As a junior or senior who is about to take the ACT, it's highly likely that you already know what your learning style is. If you took AP courses, you'll most likely know which review methods and will be most effective for you. Use that information when researching about ACT books and you're sure to find a study guide that will be very useful to you.
For example, some folks learn better when concepts are discussed in detail and using technical language. Most, however, pick things up faster when topics are simplified. Choose according to what works for you better so you can be guaranteed that you'll find your pick helpful to your preparation efforts.
Read reviews.
How would you know how a study guide presents its content without buying it first? Reviews would help you in this area so you should take the time to go through them. Try to look up as many feedbacks as you can so you can confirm how an ACT study guide presents its content to readers.
Most typically, people also use reviews to gauge the usefulness of a book. However, as mentioned above, as different people have various learning styles and preferences, this isn't the most reliable use for such write-ups. It will be hard for you to determine what the reviewer's style and preferences are when studying, so don't rely entirely on this. What worked for them might not work for you so it's better to look for other bits of information to help you decide whether a certain title will be a good match for you or not.
Take into consideration the amount of prep time you have.
Another factor that you should consider when going through the best ACT books is your preparation time. Some study guides are massive and extensive while others are very concise and compact. So if you want to make sure to go through them in their entirety, you have to keep in mind how much time you have.
If you have months of prep time, the big ones will prove to be great options. They can help you go through the concepts and topics covered in the exam more thoroughly. If you can't spend thousands of hours reviewing for the ACT, though, the more compact refresher books will be the best picks for you.
Be open to the idea that you might need more than just one review guide.
Wondering how to improve your ACT score? Getting a couple of prep books instead of settling with just one can be a good approach. Some expert tutors actually recommend getting multiple review books as even the best ACT prep books might not cover everything you need to learn about the exam.
How is this possible? For starters, different books have different coverages. Some test prep books won't cover all of the topics and concepts that you need to learn in preparation for the test. Others are more focused on telling you about the format of the exam and the strategies that you should have while taking it.
Then there's also the fact that you might need a subject-specific review book as well. Comprehensive study guides can only touch so many points per subject. If you're weak in one particular area, a subject-specific book will help you focus on its topics more effectively.
In many cases, students get an additional ACT science prep guide or workbooks filled with practice tests to help ensure that they'll get to cover every area they need to work on for the exam. You can also get an ACT math prep book or a study guide with good ACT reading tips if you need more help in those areas.
Choose a title that's specifically for the ACT.
Most importantly, you should go for a review book that is made specifically for the ACT. It can be tempting to use an SAT study guide if you've already used one before but don't do it. The makers of the ACT and SAT are different entities so they're very different. They even have different subjects, so you might end up not covering an entire area if you use an SAT book for your ACT preps.
There may be similarities when it comes to the content but the formats are very different. You'll only waste your time using an SAT book to prepare for the ACT.
The Best ACT Prep Book Reviews 2019
While we're sure that the tips above will be useful to your search, using them alone might take you a while to narrow down your options. So to help you speed up the said process, we've rounded up 10 of the top-rated and most highly-recommended ACT test prep books for you. Check them out below and you might not need to look further for a reliable prep materials.
Offered by one of the most popular players in the industry is the Kaplan ACT Prep Plus 2019: 5 Practice Tests + Proven Strategies. We chose it as the overall best ACT prep book because of its comprehensiveness and large amount of content. It's hailed as an all-in-one book that could already be all you need to get started in preparing for the ACT.
A lot of people are drawn into this title for its large size and its publisher's good reputation. Kaplan has been in the industry for quite a while now and has a good track record in helping students get to their top choice schools.
The book's size can also guarantee that you'll be able to get the assistance you need in learning the different concepts and topics that will come out in the test. It has detailed discussions on the vital points that are included in the test so it proves to be a reliable self-study book for many. This allows it to cover all of the important areas that you should be well-acquainted with if you want to learn how to get a 36 on the ACT.
This title also stands out from other Kaplan Books products because of the number of practice tests that it come with. It has 5 full-length practice tests (3 on the book and 2 online) so you can easily periodically do a simulation of the test day to gauge your readiness for the exam.
Another reason to give this product a try is its very friendly price tag. It's one of the more affordable comprehensive titles in the market today so that makes it an attractive option to many. If you're on a budget or planning to get additional supplemental materials, this might be a good choice for you.
The only downside to this prep book is that like other Kaplan review books, its practice test questions aren't of the same caliber as the actual ACT questions. This makes it less effective in some experts' opinion.
Another highly recommended title for ACT takers is the Princeton Review: Cracking the ACT Premium Edition with 8 Practice Tests, 2019. This comprehensive review book also covers nearly everything you need to work on if you're going to get a good ACT score.
Like the other Princeton Review titles, Cracking the ACT is also composed of concept discussions and test-taking tips that will help you tackle the test with more confidence and efficiency. It covers all of the topics and subjects included in the actual exam but some say that its Math and Science discussions are far more superior than its English and Reading sections. So if you need more help in those areas, you might need to get an additional supplemental material to help you out.
It's also very notable for the number of full-length practice tests that it comes with. With 8 (4 printed and 4 online) full-length practice tests included in the test, you can definitely get a lot of practice when answering the ACT. As Princeton Review's sample test questions are known to have the same nuance as the real deal, this number of practice tests can definitely be very helpful for you if you want to improve your scores.
Despite its size, you can still use this book if you need a quick refresher. It has bulleted summaries for each chapter so you can also just skim through those if you're already strapped for time. This makes it more versatile and reliable in our opinion.
To top it all off, this item is also one of the best-priced ACT prep books in the market today. It definitely offers great bang for your buck.
If you want to focus your efforts on the actual test-taking process, the Barron's 6 ACT Practice Tests Third Edition is something you should check out. Before we go any further, note that this is not the Barron's ACT study guide. This is the workbook that comes with just the practice tests and answers explanations
This book contains 6 full-length practice tests that are designed like the actual ACT from its format, content, questions, and even difficulty level. It's nearly as challenging as the actual exam. The practice tests' format will also help you get thoroughly acquainted with the real deal.
Because of these, it's considered by many as great supplemental material. You can be sure that it will help you practice your knowledge and test-taking skills thoroughly.
More than its test questions, this book is also noted for its detailed discussion of the answers and the ways that should help you how to arrive at the right one. Its answer explanations are easy to grasp and are made to make you understand why it's the right one.
Its test-taking strategies will come in handy for you, too. They're very specific and are geared towards specific subjects so it can help you tackle every area of the test with effectiveness and confidence.
But because it's mostly a workbook and not an actual study guide, it's highly recommended that you don't rely entirely on this item when preparing for the ACT. It's best used with the best study guides, however.
As its name suggests, the Official ACT Prep Guide is the authoritative study guide for ACT preps since it is made by the same folks behind the said exam. Also known as the Red Book, it's considered as an essential read for everyone who intends to take this standardized college admissions test because it contains vital content that can help you get great scores.
Since this title is made by the very people who craft and administer the ACT, it's bound to contain similar and the most accurate information about the exam. Its discussions can help you understand the concepts and topics that are going to be in the test, for starters.
If it's in this book, you can most certainly expect it to come up in the test. They're not the most detailed and can feel quite technical, however. This is why some experts don't want you to rely on it entirely because some students may not find it to be the most effective book in terms of explaining ideas and concepts.
But what really makes this book a must-have is its practice tests. It contains 4 full-length practice tests with optional writing parts. It might not seem like a lot but because this book is created by the same people behind the ACT, you can expect the sample questions to be in the same exact vein as the ones in the actual exam. Its format is also exactly the same as the actual ACT's so it's pretty much the most authentic one out there.
As a result, it can promise to really help you practice for the ACT. Its practice tests are practically identical to the actual test so they can help you get used to answering similar questions. It can then help boost your confidence in taking the exam and allow you to take on the test with more certainty.
In need of an alternative to review books to keep things interesting? The Barron's ACT Flash Cards: 410 Flash Cards to Help You Achieve a Higher Score is a nice study tool that you can add to your ACT prep arsenal.
This set of flashcards are designed to help you take in concepts and topics in bite-sized portions and drill you about them. This format will allow you to use a different approach in brushing up or even learning the things that you need to know to ace the ACT.
As its name suggests, this box of flashcards comes with 410 pieces of flashcards that cover all five subjects that are tested in the ACT. Each subject has its own focus topics, though, so you might want to check those first if you're looking into enhancing your knowledge on certain areas.
Each card contains a question which you can use for drills that can help you recount the concepts and topics that you have already studied. In its flip side is the answer to the question and a brief discussion on the topic. There are also some test-taking tips included so you can effectively tackle this challenging test.
With this format, taking in information could become less overwhelming. Compared to books, they're less unwieldy since they're just cards. You can even break them up per subject so you don't have to handle all 410 cards. And to keep them in order, each one has a hole on its top corner which will let you easily bind it with a metal ring. This design makes it even easier to organize and handle.
410 cards may not seem like a lot, especially since each one only covers one specific topic or concept. However, you can be guaranteed that these cards included the most vital points. Its still best used with other study guides, though, so you can make sure to cover all your bases.
Next to the Red Book, the Official ACT Prep Pack with 6 Full Practice Tests is another solid choice if you want the most authentic and accurate study guide for your ACT preps. As this book is also made by the same organization behind the said standardized test, it's also one of the most authoritative prep books in the market today.
As its name suggests, it's a prep pack so by purchasing this item, you won't just get a book. You'll also gain access to what could be one of the best online prep courses there is since it's also crafted by the same folks who made the ACT. By getting this pack, you'll also get an access key to online content.
What makes the online content worth the splurge is the fact that it's adaptive. This means that it's programmed to adapt to your learning curve. It promises to assist you carefully in your learning and test prep process by providing a customized study plan. It will also closely help you progress to ensure that you're ready to take on the test according to your schedule.
The exclusive online content, if you're wondering, includes the following:
2 full-length practice tests

Test prep mobile app that will help you make the most of your random dead times

Daily goals and monitoring
The book included in this pack is the actual Red Book, a.k.a. The Official ACT Prep Guide, 2018-19 Edition. So if you're planning on getting the other one anyway, this item would be a good update. It can certainly take your preparation efforts to the next level with its exclusive online content.
Deemed as the best companion book to the Red Book, the ACT Prep Black Book: The Most Effective ACT Strategies Ever Published is another must-have title if you want the best scores on the said exam. While this title is an unofficial one, many consider this to be indispensable supplemental study material for the said standardized college admissions test.
Why? It's all about its content. Crafted by one of the most popular experts in the test prep field, this book contains a lot of valuable details that are proven to help a student ace the ACT. The author's vast experience in the field makes it an expert guide.
What exactly does this book contain, you might be wondering? It's a bit different from the other study guides mentioned above because it reads more like a strategy guide than a review book. It won't necessarily teach you the concepts that are tested in the ACT but it will teach you how the exam works.
It does this using a few interesting techniques. First off, it will make you understand that the ACT is a standardized test so it shouldn't be that daunting. By realizing this, you'll have more confidence in taking it and you'll know what and how to approach it.
Next, it will teach you how to find the solutions and answers that the test questions are asking for. As these standardized tests operate with certain trickiness, learning such techniques will help you become more efficient. This will help you become more effective in answering the test questions which can then help guarantee you to get good scores.
Note, however, that this book doesn't contain practice tests and sample questions. You'll need to get them separately to get the practice you need to ace the ACT.
Review books can get boring so the ACT Prep by Magoosh: ACT Prep Guide with Study Schedules, Practice Questions, and Strategies to Improve Your Score offers an alternative. While this book is still very much a study guide, it's not the same as its competitors.
What sets this item apart is its engaging and entertaining presentation of information. Its appeal is in its enjoyable way of discussing its key points. It's not stuffy and rigid like other study guides. In fact, some users go as far as calling it funny. So if you don't want to be stuck with a dull book for the next couple of weeks or months, this can be a solid alternative.
Another great plus about this product is that it's the book form of the popular Magoosh online prep course. So if you want to give that a try but in a book form, this would be the perfect choice for you.
When it comes to its actual content, you won't just get concept discussions. It will also help you craft a personalized study schedule. This means that it will help you manage your time and allocate some days on specific topics like ACT grammar practice or carve in some ACT reading time. With these, you can be sure to cover all the bases you need to work on in order to be fully prepared for the said exam.
As they say, practice makes perfect, so why not get another workbook? The Test Prep Books ACT Prep Book 2018 & 2019 Practice Tests: 3 ACT Practice Tests 2018 & 2019 is a solid choice for this.
This very affordable book comes with 3 full-length practice tests, detailed answer explanations, and a nice set of tips for test-takers. It covers everything that will come out of the actual ACT, making it a reliable practice test book for many.
While it makes use of the same format as the ACT's, a few users just had qualms with the difficulty levels of some of the questions.
They say that it's a lot easier than what the exam has so you have to take an extra measure to get the practice you need to face the exam confidently.
The Test Prep Books ACT English, Reading, and Writing Prep Study Guide & Practice Test Questions for the ACT English, ACT Essay, and ACT Reading Sections is another budget pick that you should check out. Despite its very low price, it's still deemed as a very useful study tool for the ACT, making it a popular pick among practical students and parents.
What makes this book great is its comprehensive coverage and detailed discussion of the concepts, topics, and answers to the sample questions. It's crafted in a manner that's very easy to follow and it has lots of useful test-taking tips.
The only downside is that it only has 1 practice test. So if you want to get more practice, you'll need to buy a separate workbook or look for free sample tests online.