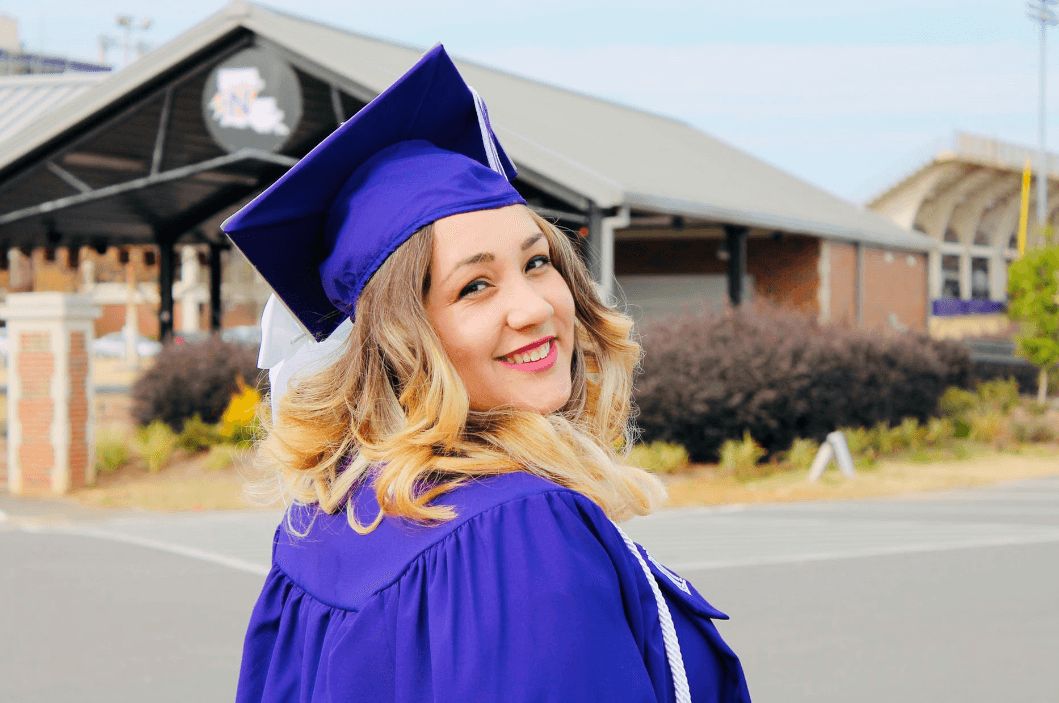 Magoosh GRE Reviews | One Way to Crack The Graduate Record Examination
StudyPrepLounge.com and its partners may earn a commission if you purchase a product through one of our links.
The GRE is an important test to take on your path to your Masters. You would not want to waste your time or hard earned money In this Magoosh GRE review, we will look at the flexibility of the course, range of study schedules, price affordability, mobile access, original content, and user friendliness. We will see how Magoosh's GRE product compares to the best products we have found over the course of reviewing all the GRE products out there and if it can really help the most important thing - improving your score.
To all of us who thought we left standardized testing back in high school, say hi to the GRE, the Graduate Record Examination. This test is essential in the graduate or business school application process and essentially is a computer administered multiple choice question test with an essay. It's the SAT on steroids. Though you can always try to wing it and hope for the best, the future belong to those who prepare.
Of course you will need some help and there's plenty of places eager to provide you that support. With a quick Google search, you can find Kaptest, Princeton Review, Kaplan, and the creator of the GRE itself, ETS. We know your time and money is valuable so we hope this review on Magoosh GRE will save you from this paradox of choice.
Magoosh GRE Reviewed
Is the GRE Magoosh worth your hard earned cash and valuable time? We analyzed the course and book, poured over hundreds of Magoosh GRE reviews, and compared it to our favorite GRE prep book, the Official GRE Super Power Pack, 2nd Edition, to see how it compares. We know reviews without specifics can be unhelpful so we focus on various attributes such as price, user-friendliness, accessibility, and completeness.
Magoosh is decent, but it isn't our favorite GRE prep book! Check price of our #1 pick here to maximize your score.
Though most Magoosh reviews don't focus on these dimensions, we find that these are the most helpful in deciding the usefulness and effectiveness of any study prep material. You wouldn't want to buy any material only to find out that you can't study on the go or that the material only partially reviews what can be found on the test. With this thorough review and breakdown of the online GRE prep courses and GRE Prep by Magoosh book, you will really know what you are in for.
Magoosh Prep course flexibility
Magoosh Prep Course is well known for their online and mobile offerings and with that kind of technical prowess comes a lot of course flexibility. This flexibility is useful because life happens. Your friend might need your help sorting their relationship issues for a couple of hours or your boss needs you to finish a project by an impending deadline. A flexible schedule will help you stay on course when the going gets tough. You can always adjust your studying plans to fit your needs.
Also with no live classes or textbooks, you can take the online Magoosh GRE prep in your own way. If you like to block out large chunks of your day to hunker down your favorite café, you can go through Magoosh's structured lessons one after another. If you like to squeeze prep time in the slivers of free time you find during your lunch or some of your breaks, using Magoosh's online platform will save your progress so you can start and stop without any hesitation.
A flexible course also keeps you motivated and coming back. Some days it can be impossible to learn efficiently or effectively and with a rigid course that makes no room for mistakes this can be quickly demoralizing. Even the smartest people in the room need to take a break from the grind. In fact, the smartest people in the room would recommend it, just ask MIT. All in all, you should seek a flexible course when looking for prep material so that you can crush it on test day.
However if you rather have something physical to use your pen on while studying, you can pick up their book instead. The book is just as flexible as the online one and you won't even need to worry about remembering your laptop or charging your phone. But we will really have to recommend our top choice the Official GRE Super Power Pack. Course flexibility should always take into account the size of the course as well and you get 3 books instead of the 1 with our top recommendation.
Broad range of Schedules To Fit Your Needs
One of the most important aspects of studying for the GRE is to learn how to manage your time wisely. It's important to stave off urges of procrastination while keeping organized and motivated. Especially in this new era of technology, it's extremely easy to get distracted by a new text on your phone or a new season on Netflix. In fact you probably experienced something like this already, where a simple notification completely derailed your perfectly planned day. It is important to have a set schedule and a plan to keep distractions to a minimum or you would have failed before you even started.
Thankfully, you can go online to find one of the eleven Magoosh GRE study plans that accompany their GRE Prep. So instead of trying to come up with your own, you already have Magoosh take care of the organization and planning for you and its easy to use! They even have it in easily printed Google Doc formats with live links to the material itself.
With these eleven prep guides, you can definitely find one that best suits you whether or not you have a month or half a year to prepare. If it's your first time and you need some help with your math, you can use the 3 Month Math Focused GRE Study Schedule. If you're more advanced you can use the 90 Day GRE Schedule for Advanced Students. They even have different schedules for daily or weekly studiers to best prepare for test day.
Before you take a look at the schedules, it'll be useful to first determine how much you have to prepare for the GRE and look at the selection of study schedules that work best for you. Then identify what your strengths and weaknesses are so you can find a plan that focuses on improving your weakest skills. If you don't find one that matches your exact situation, you can pick the closest one and adapt it to best fit your schedule and life. This is key. Though as great as the free study schedules are, they are "glaringly incomplete" as said by our vetern standardized test tutor.
Since Magoosh is incentivized to guide you toward their own products, they want to promote their own resources vs the resources of their competitors. This gives the guides a rather narrow range of focus and can prevent students like you from seeking help from other sources. Fortunately, this can be easily remedied.
In fact, you can bring in other resources and work to fit these schedules around them. Though this is one of the stronger aspects of the Magoosh offering, it is thankfully free and you can utilize them with any prep resources you choose to get the best score you can get.
Affordable price
Price affordability is and should be one of the major contributors to making your decision. However, don't let the actual price be the sole determining factor. There's more to it. You should also keep in mind how much you get and how you will use it. For example, if are just using Magoosh for 1 month, but purchase 3 then you just wasted two months you could have saved money on. With this in mind, we'll take a look at GRE Prep Magoosh online prices.
If you go to their online site, you'll see that they have two offerings: 1 Month Premium and 6 Month Premium. They are priced at this time of writing at $129 and $149 respectively. The one Month premium would be worth it if you have the GRE test coming within a month and you are not going to be retaking it. But seeing that, this is not what happens in the majority of cases we will focus mainly on the 6 month premium. Since it is only 20 dollars more than the one month, the 6 month package would be the better deal.
With the 6 Month Premium you get courses for the Math, Verbal, and AWA. They have video lessons, practice questions, and 3 practice tests you can utilize to get prepared for the real test. The video lessons are pretty good, but don't stand up to live instruction.
Additionally, you'll get email assistance / customer support, a score predictor, and a +5 total score guarantee. There is a TON of value in these GRE practice questions as they seriously help you prepare for the real thing as far as what to expect and just understanding the various GRE question types.
Though that might sound good, the issue comes with the time limit itself. Though 6 months might sound like a lot of time, life as we said before can get in the way. I myself had planned one time to take the GRE in 6 months so I bought this 6 Month Premium subscription. Little did I know that life had a way of ruining the best plans. Work got extremely busy and my little sister needed some help at home.
As a result, that 6 months came and went without any significant improvements in my GRE score. With the book form, you will not have that problem as you can keep that book forever. Additionally, whenever you're done you can pass that book down to later generations or friends for them to use. With this online offering, you only get access for a limited amount of time, but it is really effective if you take full advantage of it.
PC/iPhone/iPad/ and Android Access
Access to materials are always important. You don't want to go on that trip only to later realize you left all your resources at home. Your free time is precious and your prep time even more so but everybody forgets. That's why it's always useful to have your resources online and always available.
Since Magoosh does have an online offering, they are pretty strong on access. You can access their course from the PC, tablet, or phone. It doesn't matter if you're an Android user or an iPhone user since they have apps for both of these platforms. For their main offering, you can either go on their website or use their app, GRE Prep & Practice by Magoosh. True to the name, it has extra learning material, GRE questions, and prep.
If you pay for their online subscription, you should be able to access both the website and the application using the same account which is extremely helpful.But if you didn't pay for their online services, never fear because they also have helpful vocab building apps such as the Vocabulary Builder and GRE Vocabulary Flashcards that are free to use for the general public.
You can start studying for the GRE anywhere - from the comfort of your own home to Starbucks to the library take your practice tests and review course material to crush the real test.
Authentic Materials
This is arguably the most important aspect of choosing a good study guide and getting a strong score. No matter how accessible or well priced the product, if it does not contain authentic questions and answers that you can find on the test itself, it won't be that much of a benefit. This is why it's so hard to unseat our favorite GRE books, Official GRE Super Pack, since it is from the makers of the GRE itself. Sadly, Magoosh pales in comparison to the official GRE books.
Overall, the book is accessible and organized. It provides a good amount of basic information on the GRE, many simulated practice questions and explanations, and links to their other resources.
Though they have some references to other learning resources, it is not really much since they want to try to keep you within their own learning environment. This can be unhelpful for those looking to branch out of the basic foundation learning they provide. Their content seems to feel unpolished and amateurish, but can still be helpful. Their practice questions are pretty good despite this and they provide decent (not amazing) explanations as well.
In addition to our own reviews, other reviews consistently describe it as being inconsistent and mediocre with some of the questions poorly made and incorrect. If you were to view their videos, it becomes obviously clear that they don't know the material as much as those at the ETS. Though to be fair, ETS are the makers of the GRE and the Official GRE Super Pack so it's hard to compete to begin with.
Essentially, Magoosh is useful if you would like to go from 60% to 75%, but they don't go in depth enough. However, if you want to truly push the limits of how high your score will go, we recommend looking elsewhere. The questions will help you get a real feel for the test though - their math and verbal questions will definitely help improve your GRE score if you're able to put in some practice.
User-friendly study materials
The last dimension we score on is how user-friendly the book and course are. As mentioned before, their content is very user-friendly in terms of access but overall it can be found as inconsistent and incomplete. The user interface on the websites though somewhat dated are easy to use. You can access not only the material on there but also the videos, study schedules, and a variety of other Magoosh resources. I have to say that Magoosh has one of the stronger technology offerings in terms of variety of apps and ease of use.
However when it comes to the content itself, there can be some improvement. Those with experience with the test will experienced the inconsistent material as nothing more than a passing annoyance but to beginners it might cause more confusion and headaches. Though the there is good information in it, you might need to read some passages a couple of times if you just started out since it can be a touch confusing.
Their practice questions and practice tests are good though to help you prepare for the real GRE test.
Our Conclusion
In accordance with our own conclusion, we consistently find that people recommend this as a good supplement on your overall prep plans for the GRE. We have to agree. Though the mobile and web offerings are probably the strongest in the field, the content is lackluster and could use some work. As a result, we still rank the Official GRE Super Pack as our best rated product and GRE by ArgoPrep as second. However, we do recommend Magoosh GRE to those who would like to expand their basic understanding of the GRE as it is well worth the money and complements the other 2 products well.
If you are enrolled in the GRE Prep course we highly recommend getting this book as it naturally integrates the best with the lessons and content. Video lessons and video explanations can really help solidify the content, so definitely consider the course if you are a better auditory learner.