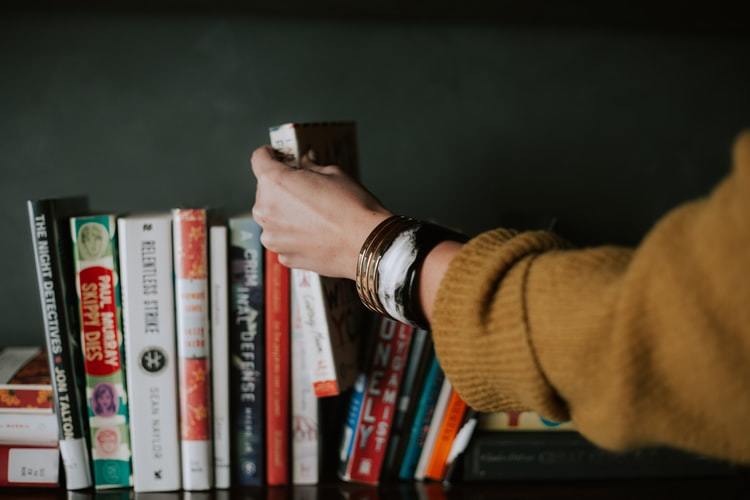 Kaplan MCAT Books Review | A Great Choice for Med School Prep
StudyPrepLounge.com and its partners may earn a commission if you purchase a product through one of our links.
You are getting ready to take the MCAT and want to make sure you're prepared. That's why you're reading up on reviews of the best prep books for MCAT students. Although there are a lot of great ones, the Kaplan MCAT books this review covers are by far the best, most comprehensive study guides available.

In this review of the MCAT Complete 7 Book Subject Review, you will learn about everything the books cover and what makes the Kaplan series the best set to use for your MCAT studies. You will learn about all the features that makes this guide the best and why it is the preferred study guide for MCAT students. 
Kaplan MCAT Books Review
The Kaplan MCAT Complete 7 Book Subject Review is easily the most comprehensive study guide available. It covers pretty much every single subject the test itself covers in a really easy to understand layout that fosters retention.

Kaplan has already established a reputation for being one of the best places to prepare for standardized testing, and their MCAT course is no different - it's considered one of the top MCAT classes. It has been updated very recently with nicer diagrams in full color and high impact content. 
Kaplan MCAT Book Features Multiple Volumes
This book comes in several volumes. It includes the Biochemistry Review, the Physics and Math Review, the Biology Review, the Organic Chemistry Review, the Behavioral Sciences Review, and the Critical Analysis and Reasoning Skills Review.
Nice New Layouts
The new edition features much cleaner layouts. With more diagrams, and a better layout, you will find it much more appealing to study. They have traded walls and walls of text based information and material for a layout that comingles text with visual cues, so you can easily learn.

They have also separated each subject matter so that you can easily find what you're looking for when you want to focus on specific material. Questions are easy to access, and star ratings will offer a visual cue as to how important the subject you're studying is in terms of overall test percentile. 
The new version also completely redesigned the Critical Analysis and Reasoning Skills section. The ne content updates the methods of study based on the latest MCAT exam forms and their challenges have changed accordingly. 

They also have full color MCAT Quick sheets. This 24-page study guide highlights the most important information found on the exam in colorful visual form. Chapter profiles have also been added to indicate how much each chapter will be tested on the total MCAT exam and the content categories that it will be found in when you take the test. 
More Questions Than Any Competitor
These books offer far more questions than other competitors do. With each of the 7 books having challenging questions in each section, you get far more opportunities to test your knowledge than you would with a single book trying to cover all of the MCAT subject matter.

On top of this, the program comes with 3 separate practice exams that you can take online. Instead of just having 1 short exam at the end of their book, it allows you to progressively test your knowledge retention by taking multiple full length practice exams. In fact, this program comes with over 2,000 unique questions!!

The books have hundreds of practice questions per book that work on the application of these concepts and equations to real life situations. There ate also 15 test your knowledge questions at the conclusion of every chapter to help you retain information. 
Very Lengthy and Detailed
This set of study guides has over 3,000 pages if information, so you know you're getting more than just a simple and basic test prep book that will earn you a competitive score but not the best. With the details in this book, you should easily be able to score in the top 10 percentile as long as you study hard!
The good news about the Kaplan MCAT prep guide is that the amount of attention to detail it pays means you will be well prepared. It is very unlikely that you will be surprised on exam day with a subject area that you haven't studied at all. 

Learning objectives are found in every single book that will check your concepts to make sure you're retaining the most important information in each chapter. 

The books also include sidebars that will bridge concepts with references, mnemonics, and real world tie-ins. Experts will also offer MCAT specific tips and tricks. 
Very Detailed Diagrams and Illustrations
This study guide comes with tons of extremely detailed illustrations and diagrams. Many of them are even in full color, so you can easily understand them. This makes it nice because it will break up the issue of walls full of text with no mental break. This is also a great way for visual learners to absorb information in case the text just doesn't sink in for them.

Given the amount of diagrams present on the actual exam, it's a great thing that this program begins to familiarize you with how they will look. This lets you start learning how to answer pictorial questions as well as direct ones.

These charts are all in full color. Many of them even include 3 D illustrations. There are charts, graphs, and diagrams so you are able to familiarize yourself with all of the different visual mediums the test may use to examine your knowledge. 
Very In-Depth and Comprehensive
This review is extremely detail oriented. It is comprehensive and covers everything you could possibly ned to know for the MCAT exam. 
These guides also include star ratings for each subject. These star ratings assign a level of importance to each topics. This lets you know exactly how much time you should spend focusing on the different areas of subject matter to achieve the highest possible score. After all, it won't be useful to spend all your time studying a subject that only 8% of the exam asks about and neglect to study the area that appears in 65% of the exam, right?
On the actual MCAT, some subjects will have more weight and questions than others. This exam preparation guide helps you understand how much of each subject you will need in depth knowledge of versus which subjects you only need a general working knowledge of to attain a great score.
Plenty of Exam Questions and Exams
One of the great things about this book is that it comes with more than just 1 practice exam. It includes challenge questions and multiple practice examinations. There are questions throughout each book, and the program allows you to access 3 separate and complete online practice tests, not just 1.

This means that you can genuinely test your knowledge over time rather than just testing whether you remember the right answer on a multiple choice test. It makes sure you absorb the information along with the answer.

The one downside to their exams and questions is that everything they ask s very detail oriented. While this will help you pick up on specifics, it can be a bit picayune. The actual MCAT exam will be much more heavily focused on concepts, with questions oriented towards your understanding of broader concepts and application of that knowledge to specific scenarios.

This means that you will need to do your own work on application. While Kaplan test prep assures that you know all the minor and specific details, the test wants to know that you can apply those details to real world situations and reason through what those facts mean in the larger scale of medical treatment. 
Great Format
These books have a fantastic format. Each separate book tackles a different area of the MCAT exam, so you can find the subject you need to work on the most. It mixes text and graphics, offering a way for visual learners to absorb information and a way for reading comprehension to happen.

The questions are laid out in an easy to follow format, and you will find over 2,000 of them throughout the guide. When you want to take a practice test, you can skip the flipping around for answers and take it online, seeing your answers and how they compare to the correct ones. Each one also offers an explanation for why that is the correct answer. 
Comprehensive and Covers Nearly All Topics That You Can Expect in the Test
This exam preparation is also extremely detailed. The newest version has updated all 7 books with the most accurate information based on the most recent MCAT test forms. It offers study strategies as well as the detailed review.

This edition covers guided examples with expert input for the behavioral science, biochemistry, and biology books. They present scientific articles that walk you through the open ended challenge questions.