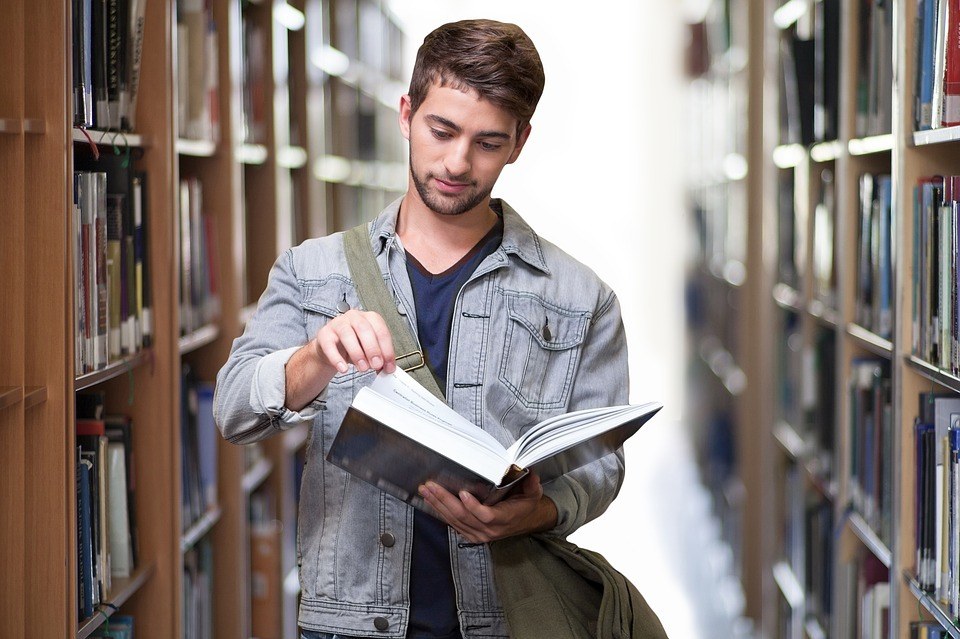 Princeton Review MCAT | A Good Study Prep Box Set for Getting Into Med School
StudyPrepLounge.com and its partners may earn a commission if you purchase a product through one of our links.
If you want to get into a good med school, you need to start preparing very early. You need to get great grades and work hard, sacrificing sleep and social life to make sure you're ready. You are probably hunting for the best MCAT prep books you can find! The Princeton Review MCAT Subject Review Complete Box Set and prep course are also great resources and can make the process of getting into med school much easier for you.

This comprehensive Princeton MCAT review covers all of the details about the Princeton Review MCAT books and pits them head to head with the similar Kaplan course to help you decide which one is the right one for your needs.

We will compare the Kaplan MCAT Complete 7 Book Subject Review 2019-2020 with the Princeton Review in several different key areas, letting you know how each course differs and what the Princeton MCAT has to offer med students. The Princeton Review MCAT instructors even gave us some helpful tips for new undergrad students to make their journey easier! 
Princeton Review MCAT
The Princeton Review MCAT box set is a great middle of the road test prep option. It isn't as detailed as Kaplan, but it balances details with being concise. This can help you with your nerves because it will fully prepare you to take the test, even though it isn't as great as telling you how much of each subject to study as Kaplan's guides.
How We Chose the Best MCAT Prep Courses
When we look at the best MCAT prep courses to review, we carefully consider everything. Obviously, we want a course that is comprehensive and covers each of the different subject areas that the MCAT will test you for.

On top of that, we knew that practice tests and questions are important ways to assess your knowledge and get used to the style of questions found on standardized tests. They can be much more difficult to interpret than classroom and open ended questions, with far less room for interpretation or error. This is the reason that we have chosen prep courses that include several practice exams and thousands of questions throughout the books. 
We also insisted upon choosing prep courses from very well known companies with a reputation for success and excellence with standardized test scores. Both Princeton Review and MCAT have study guides and courses for nearly every standardized test there is to take, and they enjoy access to a variety of test forms and old exams from previous years. 
On top of that, they employ statisticians and analysts who go over every form to see how the tests are weighted and which direction questions are trending. They pick out the information that is covered most often and sort out the background noise to bring you specifically relevant test questions and details.

With the Princeton Review, we have chosen their course because it has several options to tie into live classroom and video based learning for more structure. With Kaplan, the books are extremely details and are laid out very well, with beautiful figures and ratings to show how the information is weighted on the exams. 
Points to Consider
One of the downsides of the Princeton Review is that their editorial department really let them down. Their books have tons of errors when it comes to editing, and these errors can leave you frequently feeling confused. It may also waste a significant amount of your time as you're trying to make sense of the errors in the context of diagrams and information. 
Why We Chose Princeton Review
One reason to choose the Princeton Review for your MCAT studies is that they are very confident in the success rate of their program. In fact, they have a course that will guarantee that you receive a 510 or higher when you take your MCAT. With this level of confidence and expertise, their books are likely to be excellent study aides. 
Must-Have Princeton Prep Tips for Pre-Med Students
If you love science, then go ahead and major in it. Otherwise, you'll be surprised to learn that you don't need to be a science major to have a better chance of getting into med school. Choose any subject that you love, because the most critical thing to do is to ensure that you have the highest possible GPA you can attain – even if that means majoring in the humanities instead.

You also want to volunteer consistently throughout your career. It will make you look like a much nicer citizen, it will look great on your resume, and it will impress at your interview. On top of that, you'll also gain some life experience.

While this volunteering doesn't have to be at a hospital or doctor's office, if you have a specific medical school in mind that you are dreaming of attending and can look up a well respected alum of the school, try seeking them out. You may be able to get volunteer experience in their medical area – whether it is a hospital or a doctor's office that will also look even better on a medical school resume and show some experience.

They may even surprise you and be willing to take you on and mentor you throughout your medical school application process and undergraduate career. This will help immensely! The worst they can do is say no thank you, and most of them will be honored enough that you contacted them to offer you some advice or connections for volunteering. 
When you are working on writing your personal statement, take it seriously. Consider it a jumping off point for everything you want to talk about in your interviews. It's your way of introducing yourself to them. The more compelling you are, the more they will want to get to know you in an interview. 

Once you're offered an interview, you need to follow through. Don't change your entire personality because you're too nervous or because you think they expect you to look and act a certain way. While it is important to be professional and to make a good impression, they liked what they say in your application packet and essay, so just carry on that way when you interview. 
Test Specific Prep Tips
You should study your science sections by reviewing the basics. Once you've got a solid grasp of these concepts, begin applying them to the MCAT practice questions and challenges in the book. Study for the CARS section by learning how to use your current reading and critical thinking skills towards the applications on the test. 
What the MCAT Tests You For
The MCAT balances your ability to understand content with your ability to take tests and perform under pressure and time constraints. The material itself won't be too difficult, but the way the questions are asked can confound even the best students sometimes. This test will assess your skills in physical and biological sciences, reasoning and critical thinking, and writing.

The MCAT exam has 4 sections, each designed to test a different set of skills, although some skills may be required for multiple sections. These sections are:
1. Biological and Biochemical Foundations of Living Systems
2. Chemical and Physical Foundations of Biological Systems
3. Psychological, Social, and Biological Functions of Behavior
4. Critical analysis and Reasoning Skills

The first 3 sections each consist of 59 multiple choice questions that are passage based and discrete. Around 44 of them will be contained within passages, with 15 of them standing by themselves. They will allow 95 minutes for the completion of each section.

The Chemical and Physical Foundations of Biological Systems exam will cover mostly chemistry and physics. This section handles human tissue and organ functions and systems, physical and biochemical application of these principles surrounding the human body, and how you are able to reason through and apply your knowledge and theoretical facts to practical understanding.

The Biological and Biochemical Foundations of Living Systems section covers biology and biochemistry. This will test your knowledge of the fundamental concepts of living organisms, including growth and response, metabolic systems, reproduction systems, and cells and organ systems.

The Psychological, Social, and Biological Foundations of Behavior tests psychology and sociology as it pertains to medical practice. This section covers your understanding of the concepts of how biology and psychology co-relate to one another, and whether you are able to apply this subject knowledge to applicable behavior and sociocultural norms. This section also tests your research skills and whether you can turn findings into scientific statistical analyses.
The Critical Analysis and Reasoning Skills exam (CARS) will cover 53 multiple choice questions and you will be given 90 minutes to complete this section. Think of this section as more comparable to the reading comprehension exams found on other standardized tests. 

These will test your critical thinking over a variety of subjects like anthropology, theater, philosophy, sociology, economics, health of nations, and various other social sciences and humanities courses. You will be expected to analyze and reason through complex passages and apply them to practical situations. 
Classroom Instructions
The Princeton Review also offers a lot of classes if you want to take them. If the books aren't sinking in that well and you want a little more structure to your learning environment, they have tons of classroom instructions.

Their library of over 500 on demand videos covers everything you will need to know to ace the MCAT. They have the option for taking hours of classroom lessons, and they even have a class that guarantees a 510 score! 
Practice Tests
This set has a ton of great questions. Each of the 7 books covers all parts of the test. They have tons and tons of questions, too. No matter how much time you spend studying, you're unlikely to run through all of the questions.

The package includes 2 full length practice tests, which you can take online instead of having to constantly flip book pages to check answers. These tests can serve as great benchmarks to help you with your scores.

Each chapter has a review section at the end of it. These review sections all include practice questions and exam style questions. This gives you thousands of questions, so you are prepared to handle any style of question you may see. 
Personalized Study Plan
When it comes to personalized study plans, Kaplan MCAT Prep Books take the lead. The Princeton Review offers a lot of guidance, but if you're depending upon their books instead of the classroom instruction, then there is very little guidance. Each book is structured like a text book, so you will have to work out for yourself which options are best for your studying needs.
With Kaplan, they offer several different ways to study. Their website has a lot more resources that are easier to access. They also structure their books in a much more intuitive way, allowing you to easily see which subject areas carry more weight on the MCAT.

They have a Quick Sheet study guide with critical data that is crucial to know, and they offer star ratings to help you know where to concentrate your study time. ON top of that, they also offer to help you create your very own, personalized study plan. This plan will take your strengths and weaknesses into consideration so that you know where YOU should concentrate your efforts, rather than just knowing the standard MCAT weights. 
Conclusion
The Princeton Review MCAT Subject Review Complete Box Set is a fantastic program. It offers a very comprehensive guide to everything you need to know to be confident when you take your MCAT, with the opportunity for additional study though online add-ons and videos. In fact, they even have 15 practice tests online with one package instead of 3.

Despite that, the Kaplan MCAT Complete 7 Book Subject Review is still a superior study guide. There are fewer editing errors, and the books are far more detailed and in depth. They also weight each subject area for how much of it is tested in the MCAT exam, so you know where to focus your studies and which areas you can spend less time on if they're weaknesses.