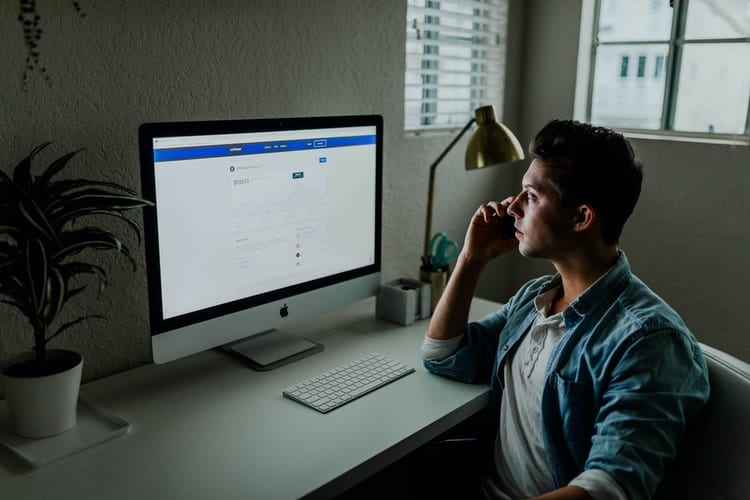 7 Best ACT Prep Courses of 2020 Reviews | Everything You Need to Ace the Test
StudyPrepLounge.com and its partners may earn a commission if you purchase a product through one of our links.
The ACT is a standardized test that a large majority of college-bound high school juniors take every year to determine what schools they can get into. Much like the SAT, the ACT test is a huge deal, because it allows admissions teams to evaluate whether you'd be a good fit for their school.
With stakes that big, it makes sense that you'd want to have the best ACT prep course available on the market as it's not enough to just get a few prep books. If you're looking to understand ACT prep courses, I've broken down the most popular ones so you don't need to wonder about how to maximize your ACT prep.
Many questions to practice with
Affordable pricing
Accessible from any device

High point guarantee
Qualified instruction
Ongoing practice available

Taught and developed by 99th percentile scorers
4 point question guarantee
Largest question bank available for the ACT
What Is the ACT and How to Pick the Right Prep Course?
"ACT" stands for American College Testing. You'll have to sit for approximately three hours to take this test, which consists of multiple-choice questions about English, Mathematics, reading comprehension, and scientific reasoning. There is also a writing portion, which is typically left unscored.
Picking the right ACT prep course is about finding a teaching style that fits your needs while still being affordable, with great results from other previous students. Because these tests can become expensive, it's best for you to really prioritize picking the right prep course.
Is Online ACT Prep Right for You?
A popular trend in test prep during the 21st century has been online prep courses. Online courses put practicing for your ACTs simple, because they allow you to pick when you will study. They also allow you to study from anywhere as long as you have a laptop and internet access.
There are, however, some drawbacks to ACT online prep. It may be harder for you to learn from online ACT test prep, or you may not focus as much as you would in a classroom. While these courses are cheaper and allow you to have freedom, if you won't get as much from it, they're not worthwhile.
Best ACT Prep Courses Reviews
Features
Accessible from any device, so you can study wherever or however you are

Progress tracking allows you to see where you're improving, and where you need to focus a little more

Video explanations for every question mean that you can always find out where you took a misstep if you get a question wrong

Study schedules and text message reminders keep you on track, so you can develop studying habits that prioritize results

Clever test-taking strategies developed by experts will help you master the ACT

Over 1,300 questions, over 250 video lessons, and four practice exams for you to take, so you can optimize your practice
Magoosh has been a consistent creator of great testing products for years. Their website guarantees that with just twenty minutes a day, your score on the ACT will increase by four points, which can be the difference between a second-tier and a top tier university.
A great part of the Magoosh ACT prep course is the ability to use any device anywhere to study for the ACT. The courses are flexible, and there is a video explanation for every problem that you engage with, to make sure that you don't make the same mistake twice. Progress tracking helps you determine your strengths and your weaknesses, so you can improve on your worst skills by test day.
Magoosh also gives you access to testing experts, who specialize in the ACT. Through this customizable program, you'll definitely be able to succeed by the time you enter the testing room. Text message reminders can be programmed to be sent to your phone, so you won't forget or put off your studying. The customizable study schedule created by Magoosh can not only help you track your goals, but develop good studying habits that will assist you not only for the ACT but beyond.
With over two hundred and fifty different video lessons on ACT question material, you will always be able to find the lesson you need to move forward and conquer a difficult question. The price includes four ACT practice tests and smart score prediction as well, so you won't be jarred by the new format or environment on testing day.
By using the Magoosh online classroom system for ACT prep, you save money compared to standard ACT tutors, but retain the flexibility necessary to continue being a busy student. With over 1,300 ACT questions in the Magoosh system, you are receiving access to a vast number of strategies and practice to employ these strategies. With Magoosh, you pay monthly for access to these services, so you can cancel whenever you need. In packets of one month, three months, and twelve months, you can save hundreds of dollars on test prep for the ACT.
---
Features
31+ point guarantee, so you can gain merit scholarships or acceptances to top tier universities

Seven full-length tests, over 1,000 real ACT questions, and multiple single-section tests for the most practice you can get

24/7 qualified tutors to answer any questions you may have before test day

Live classes are available for individuals who don't work well over the computer

AI-Driven practice tests and drills will help you locate your weaknesses in order to turn them into strengths
The Princeton Review has been working on optimizing your ACT score for over thirty-five years. They've discovered that students don't do well on the ACT because they don't understand the question, they waste time in studying while trying to memorize everything, or they don't know the quickest strategy to handle the ACT questions. That's how they come up with their 31+ guarantee, so their students will receive a top score with two months of study time alone.
There are five packages to choose from for the Princeton Review ACT course. You can have the online course alone, the ACT 31+ guarantee course, the Summer Camp course, self-paced or guided online practice, or private tutoring. All of these options are backed up with Princeton Review's patented strategies for handling difficult questions the ACT is rife with.
The ACT 31+ guarantee course is one of the highest regarded ACT programs out there at this time, and comes in at around $1,299 for two months of optimized studying. All of their tutors have achieved top scores on the ACT, and come with the experience and knowledge to lead you to success as well. AI-driven practice tests will help you pinpoint your weak spots and apply strategy to them to improve your work.
The personalized on-demand tutors offered by the Princeton Review can help you save time and money by guiding you through any problem that you may be stuck on. Instead of wasting time gawking at answers to questions you don't understand, you can have a qualified individual break it down for you. Live classes are also available through this program, and can be accessed.
The guarantee comes into play when it comes to your score on test day. If you receive a 26 point score when you are first evaluated for the program, you are guaranteed your money back if you don't score a 31 on test day.
This package includes seven full-length tests, eight single section tests, a personalized study plan, 24/7 expert tutors, and more, to really help you optimize your score. With all of this in mind, the Princeton Review is well worth the price, especially with the guaranteed 31+ score. However, that can be a prohibitive price if you are not able to invest in that way.
This doesn't need to prevent you from having a high score. There are plenty of Princeton Review options that are affordably priced for all budgets.
---
Features
Interactive content to help you engage with complicated topics and break them down

The largest question bank available for ACT content at this time will allow you to get great practice

The four point score guarantee enables you to be confident that you will get an increased score, or your money back

Top scorers not only developed the content, but will lead you through learning it, so you can really optimize your score outcomes

Entirely online content allows you to work on your ACT prep whenever you want through practice tests, practice questions, and video explanations
PrepScholar ACT Prep is an online ACT course that states that they've optimized ACT practice. Rather than working against your brain and what you've already learned, Prepscholar Prep works with you to develop a deeper understanding of the ACT from the ground up.
PrepScholar has a top score guarantee, so if you don't see a four point jump in your score, you get your money back. They also boast the largest ACT question bank available for online courses, with over one hundred hours of online and video instruction, and over two thousand four hundred ACT questions to help you practice your skills. You don't have to worry that you're being prepped for an old version of the ACT, because PrepScholar ACT focuses on the now, so you can get to scoring high as quickly as possible.
PrepScholar ACT Prep has tips for all four sections of the test, as well as tips for really nailing the essay section on the exam. You'll also have applied data from three previous ACTs, so you know the quality of questions you're answering is on the same level as your test date will be.
Interactive content is paired with informative strategy videos, so you can not only practice the work -- you can understand what the theory is behind your approach as well. This theory has been honed, because the people who teach the PrepScholar courses have all scored in the top 99% of the ACT. These high scorers know what it takes to do well on this exam, and they'll help you work through any hangup you may find.
If you buy PrepScholar ACT Prep, you won't need to invest in any other materials. You just need to log in every day and use their manageable, broken down schedule in order to grow as a test taker. This program allows you to optimize your score without focusing on the other bells and whistles that other programs that are just as involved have. If you are a student that wants to cut to the case and learn the content, PrepScholar is a great online ACT course for you.
---
Features
Three separate courses, so every type of student can pick a program that works for them

The customizable QBank adapts with you to allow you to grow from the challenge without suffering from burnout

Twenty-three videos of online video instruction is available so you can break down every strategy into a digestible approach

Nine ACT practice exams will let you truly understand what your test will be like, so you can be a strong tester in any scenario

Qualified instruction from individuals who specialize in teaching the ACT will allow you to hone in on your strategies

The full set of Kaplan study materials means that you pay one price for this course without any surprise extras
The Kaplan ACT online course is an online system that can be either self-guided and paced or taught through a live online course led by qualified ACT instructors. All courses will include a full proctored ACT, so you can see your true score, as well as twenty-three hours of online video instruction. You will have access to nine separate tests, with one of them being an official released ACT. This is typically regarded across the board as one of the best, most affordable online prep courses.
The customizable QBank adapts with you in order to make sure that you are being challenged along every step of the way, without forcing you outside of your comfort zone. Alongside the twenty-three hours of videos and the online live class, you will also receive the most up-to-date instruction books from the Kaplan testing service for the ACT.
There are three separate levels to the Kaplan ACT plan. The self-paced course allows you to determine your own needs so that you can work within your own schedule. With this many resources and videos, you are more than equipped to teach yourself along your own timeframe, however, if you want a little more support, you can log into the Live Online course through our next option.
The live online course is taught by qualified ACT instructors in order to give you a better understanding of the work that you are doing. While you practice and engage with other materials, an ACT expert will help you break down your processes and strategies, so that you can truly optimize your score.
Finally, the unlimited course allows you to take full control of your ACT prep, giving you access to their entire library of references. You can truly develop the necessary strategies to blow the ACT out of the water through the Kaplan approach.
Kaplan ACT is another test prep service that offers your money back if your score doesn't improve. You can have confidence that you're going to boost your score through the Kaplan system.
---
Features
Developed by a 99th percentile scorer to give you online access to fit your needs and your schedule

4.6 point increase for the average scorer, meaning that your potential for scores above this is higher

Includes scheduled tests so that you can know what your scores will look like before you take your real exam

Great program for people who don't like to schedule, because it breaks the necessary schedule down for you, to allow you to work on your time and to complete your goals

Green's most effective ACT strategies are included in this prep course, meaning that you can trust that you are getting the most up-to-date, thorough testing content available

Includes the SAT as well, so you can optimize your scores from multiple angles

Includes the College Coaching System, which can help you with curating and presenting a file that shows off your accomplishments and achievements to any admissions team
Green Test Prep brags Ivy-level scores for your kid with minimal work on your end, but is that true? With a huge average increase of 4.6 points for the ACT, it just may be. The increased flexibility of this program paired with the colossal jumps in test scores make the Green Test Prep philosophy worthwhile for consideration when it comes to taking the ACT.
Anthony James Green is a 99th percentile scorer on the ACT who developed his own test prep programs after working as a tutor for several different test prep companies. He currently charges about $1,500 an hour for his private tutoring services, however, you can get access to his method for a fraction of that price. He created Green Test Prep for the purpose of getting his strategies across to multiple groups, not just those who can afford the hefty price tag.
When you sign up for Green Test Prep, you'll receive a schedule from day one, which will let you know what you need to do to truly boost your score on the ACT. You'll know what you need to study, when you need to study, and how you need to study to really amplify your score.
You will also have 24/7 access to your program, from any device. This level of access increases your ability to study with flexibility, which increases your scores. There is no official schedule for you to keep, and no limit to how much you're able to study.
You will also receive the most effective strategies for the ACT. This package is a combination, bringing forth both the ACT and the SAT's most reliable strategies so that you can see increases across the board in your standardized testing for college. The Green Test Prep plan also includes scheduled tests, so you can really dig into the content and practice with real results. Reviews are also leveraged so you can get true results from your work, allowing you to optimize your outcomes.
All of this is included in a single package for $497. This includes the SAT and the ACT, as well as Green Test Prep's College Coaching System, which will talk you through the admissions process for most of the schools in the United States. If you don't know how to present your GPA or how to really express what you did in your extracurriculars, the College Coaching System can help you best present your achievements to admissions teams.
Through this program, all of your learning is done online on your time, from wherever you are. You have total control of your learning curve.
---
Features
Dynamic delivery system allows you to work on your ACT score at any time, whenever you'd like on whatever device you'd like, even on a cell phone

Affordable coaching means you have access to great strategies and thorough practice test bundles without any increase in pricing

Simplified testing strategies allow you to really engage with your ACT content to optimize your score

Flashcards are available to help you memorize your strategies

Mini-quizzes can test you without stressing you further
Peterson's ACT prep packs a punch when it comes to creating a flawless study system that allows you to learn the content for the ACT, especially on a budget. Your packages only cost $39 a month through this program, meaning that no matter what you need, you can afford it.
The Peterson's ACT Prep online course comes with three full ACT practice exams for you to take, and has tons of flashcards and mini-quizzes to help you pull up your score. With fifty exclusive subject-based lessons to choose from, you can get the most out of this system by absorbing its strategies and applying them to your practice questions.
Their dynamic delivery system means that you can work on your ACT questions from any device that receives the internet, allowing you to practice at any time. If you want guided instruction, this is a great course that allows you to work with good tutors while simultaneously not breaking your bank. This is a great course for self-motivated individuals who want to pull up their scores but may not have or want the same level of handholding or access as other test-takers.
The included practice tests have detailed explanations for every question you engage with, so you can learn from any of your mistakes and allow them to become strengths. The tests are also broken down into subcontent, so you can develop skills as you progress.
While Peterson's may not have the same bells and whistles as other programs on this list, it's definitely a contender for simplified prep. You don't need a mechanized study schedule or text alerts to do well on the ACT, and Peterson's proves this point. If you're a self-motivated individual who wants to work on their performance without the bells and whistles, this would be a great program for you.
---
Features
Comprehensive coverage of multiple subjects that appear on the ACT with verifiable results from tons of people across the board, to not only help you understand your ACT content, but help you apply testing strategies as well

Free tools help you develop your own schedule and really dig into ACT content without having to break the bank

Ongoing updates to their video content help keep you up to date with the newest strategies, especially in maths and science
Khan Academy is famous for its consistent content, and this reputation does not change when it comes to their ACT approach, either. However, there's a catch -- Khan Academy does not inherently have an ACT prep section. Don't fear, however. All of the concepts covered by the ACT are covered by Khan Academy's website. You can access materials such as practice tests or prep tests online or through a list of approved study materials, and you can jump right into the ACT with Khan Academy for free.
Khan Academy will never have an ACT prep page, because Khan has an exclusive deal with College Board for the SAT portion. However, their inclusive video education will cover your ACT questions for no cost to you, and you'll be able to use their quizzes and time-tested approach to gauge your skill level for certain types of ACT questions.
Math, reading, English, and science are all covered by the Khan Academy system, so if you're prepping for the ACT and still want online lessons without having to deal with the price or organization of other systems, this is a great option for you. While it will not come with tests that self-grade, you can have confidence in the fact that your testing is reliable.
Khan has also created a video segment that goes over what you would need to cover to be successful on the ACT, which you can browse to create a study plan for yourself. If you're a dedicated self-starter who can focus on tasks and develop and maintain a schedule, this free option is great to help you absorb and learn ACT content.
---
How Much Do ACT Prep Courses Cost?
ACT prep courses can cost anywhere from a few hundred dollars to a few thousand dollars, depending on the content and the setting. Some courses may even be free, if you are using certain online resources. However, the typical price range for most ACT prep classes is in the neighborhood of a few thousand dollars. This shouldn't be something that forces you to not take a prep course, though. A good ACT score can give you scholarships, which can offset loans later on.
What Does a Higher ACT Score Mean for You?
High ACT scores can make a big difference for you as you apply for college. Certain prestigious universities will not accept a student unless they have a top SAT or ACT score, so prioritizing your testing can help you get in.
You can also use your score to get extra scholarship money, which will help you with college expenses.
How We Tested the Top ACT Prep Courses?
Testing the op ACT prep courses comes down to reviewing the outcomes of many students. Since there are many different ways for students to learn, evaluating their final outcomes is necessary to determine if they are worthwhile prep classes. Certain features, such as ACT practice test materials, live online classes, fair pricing, and practice questions will be considered beneficial when we evaluate an online class.
What Is the Right ACT Prep Book to Help You Complete the Course?
There are many ACT prep books on the market today. They include explanations, but also allow you to work on practice questions in your spare time. If you are taking an online class, you may not need to buy another book. However, if you would like to add to your practice, you can always choose from one of our top-rated ACT prep books.