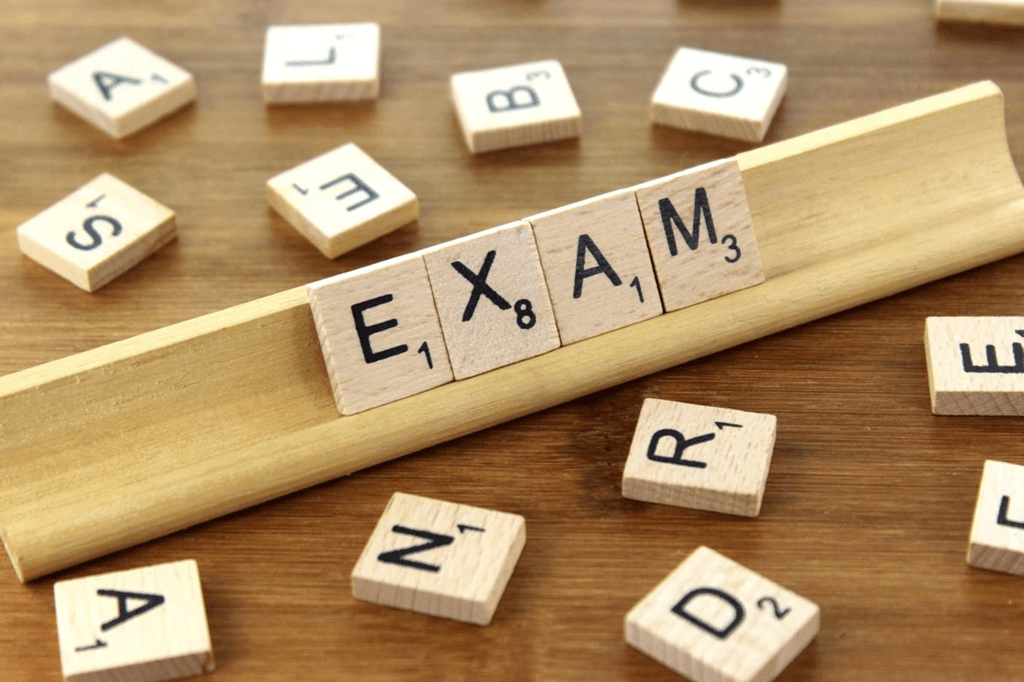 How to Study for the ACT | Prep Guide, Test Tips and Strategies For Passing the Exam
Preparing for a big test is one of the most stressful things that students go through. And with the weight of the ACT, it's not surprising that it comes with a lot more pressure. However, by learning how to study for the ACT effectively, you can gain more confidence with your knowledge and test-taking skills. This will surely help you get the great scores that you desire.
What's the proper preparation for the ACT, you might be wondering? Check out our ACT prep guide below and you'll find out.
The Challenges of the ACT: 4 Things You Need to Address in Preparation for This Test
Before we start planning for your ACT preparations, you might first want to get to know what you're up against. This way, you can be ready to face the difficulties that might be thrown at you in the process.
Since the ACT is a standardized test, it means that it's rather predictable and that you can effectively prepare for it. It uses a certain pattern in its design so even if you don't know what the questions will be, you can still prepare for it thoroughly.
There are set constants in it as well, so you just really need to take note of those to get better acquainted with this test.
Some of the most notable constants in the ACT are the challenges that are used to test the college readiness of high school students. You have to be fully aware of what these are if you're going to craft an effective study plan for the said test. That said, the best ACT prep book is a must or if you prefer online classes then these programs are worth it.
What exactly are challenges that you will face in the ACT? Apart from acquiring the knowledge of general test taking strategies, here are four that you should take note of regarding ACT:
Time pressure
You'll only have 2 hours and 55 minutes to answer all of the questions in the ACT. Compared to the SAT, this is a significantly shorter amount of time. In fact, the amount of time you'll have per question will range from just 36 seconds to 1 minute, depending on the subject. These numbers can be really daunting and might even heighten your anxiety over the exam so don't let it get to you.
Amount of reading
The ACT is also very heavy on the reading. The reading passages are longer which can make the time crunch even more pressuring. It could test your endurance and concentration so you really have to come prepared to read a lot during this test.
Interpretation of scientific data
Unlike the SAT, the ACT will also test your Science knowledge. The way it does so requires you to interpret scientific data. This involves a good amount of reading and requires high levels of comprehension, critical thinking, and understanding of the scientific concepts that are covered by the exam.
Higher-level math concepts and topics
Another thing that makes the ACT very different from the SAT is its math coverage. The ACT includes higher-level math topics so it can certainly be more challenging for test-takers.
This is particularly true for those who intend to take it before their senior year. The advanced math sections will definitely require you to study way ahead, so make sure to take note of this.
If there's one common thing about these challenges, it would be that ample preparation should help you face them without a hitch. For starters, the time crunch is easily addressed by certain techniques. A bit of practice and familiarization should help you get used to this challenge.
When it comes to the overwhelming amount of reading, a good dose of practice can also help you out. You can train yourself to focus on what you're reading with some techniques.
Learning certain tips, hacks, and techniques would be the best way to tackle the science and math areas, however. Ample preparation and studying ahead would be a good start but completely understanding the concepts could be the key to conquering these subjects.
How to Study for the ACT: 8 Things that You Need to Know
Now that you know what are the stumbling blocks in the ACT, you should then focus on crafting the best ACT prep measures that will help you overcome or go around the said hurdles. To help you with that, we've created our own guide that should assist you in your quest to craft a solid ACT study plan. Check out our steps below.
Get to know everything you can about the test.
First among the many ACT strategies that you'll learn along the way is that you should get to know everything that you can about the said standardized test. This will help you determine how to attack and address its challenges which should help you get the best results. You being here and reading this is actually a good start. It means that you're already doing your research.
The ones mentioned above aren't the only things you should know about the test, though. Sure, they're very intimidating but there's a lot more to the ACT than just the challenge listed above. If you really want to do well on it, you should also learn about the following:
The Basics of the ACT's Content and Format
Learning about the coverage and format of the test will help you go a long way when it comes to standardized exams. In fact, some people actually think that these are the two of the most important things that you have to know to ace a test. While that claim is highly debatable, it can't be denied that these two will play some of the biggest roles in your test scores. This is why you should make sure to learn about them thoroughly.
What exactly should you know about these two things, you might be wondering? Here are a few things that might just help you out:
What subjects are on the ACT?
The ACT tests 5 subjects: English, Math, Science, Reading, and Writing. The last one is optional so you can choose not to write an essay if you don't want to. 
However, if you need to get as many points as you need to achieve your target score, working on this section will prove to be beneficial to you.
There are only a few specific topics that are included in the ACT. This makes it easier to prepare for since it limits the areas that you have to study for in order to be fully ready for the test.
For Math, expect to find Algebra, Geometry, and some Trigonometry questions. For Science, Biology, Physics, Chemistry, and Earth Science questions will come out. The English section, on the other hand, is more focused on grammar and style.
What is the test's format?
The order of the test is as follows:
English

Math

Reading

Science

Writing
How many questions are on the ACT?
There are usually 216 questions in the ACT. English has 75 questions, Math has 60, both reading and Science have 40 each, and the optional writing section only requires you to work on a single prompt.
What is the ACT length?
As mentioned above, the test runs for 2 hours and 55 minutes.
Scoring Information
Finding out how your scores will be computed in this test should also help you better strategize your preparation for the exam. The ACT doesn't use a straightforward method to measure your performance so it might be a bit confusing at first. However, standardized tests tend to use similar techniques so it would be beneficial if you have some idea at how it works.
Generally speaking, the ACT converts your raw scores, or the number of answers you've got correct, to your scaled score. This ranges from 1 to 36 on each section so no matter how many test questions there are in a test portion, you'll only really get 36 points if you correctly answered all questions. Your scaled score will then be averaged into your composite score which also ranges from 1 to 36.
The ACT scoring system works like this because the testers are making sure that no test date is harder or easier than any other. This keeps the system fair and promises accuracy.
Note, however, that while some experts release a chart on the score scaling of the ACT, none of those numbers are set in stone. The organization might use different ones on different exam editions so use it only to have a good idea of how their scoring system work.
Information on Important Dates
Researching about the test dates is probably the most basic and important task that you have to do in preparation for the ACT. Without this information, you can't really schedule and sign up your test day so make sure to find out the available test dates for you.
There are usually seven test dates within the year. They are often scheduled in February, April, June, July, September, October, and December. However, they can also change from time to time so it's best to refer to the website for the available test schedules.
Aside from the test date, you should also learn about when the test results will come out. This will help you map out your prep time table. It can ensure that you'll get your scores in time for the deadline of your college admissions applications or for your next re-take of the test.
Test Day Tips and Strategies
Learning about what to expect on the test day will also help you cover all of your bases for the test. These details are often overlooked by a lot of people and it usually causes unnecessary stress for many. Those who aren't so lucky might even find themselves in a tight spot if they forgot to take note of the things they should know about the test day.
Don't make this mistake and research about the following:
The very steps how to take the ACT

Calculator policies

Test day tips and hacks

Prohibited behavior at the testing venue

What to do when you can't take the test on your chosen date
Test Prep Measures
You should also research the best ACT test prep measures that experts and previous test-takers have to share. This will help you learn a few ACT test tips, tricks, and hacks that you can apply to your own prep process.
Take a diagnostic test.
After getting better acquainted with the basics of the test, you can already give it a go in order to gauge where you stand before you start your test preparations. With the help of a diagnostic test, you can experience taking the ACT and get to know what it's really like. It can also help you discover your knowledge and skill levels which you can use to craft a good study plan.
The ACT Explore test used to be the top choice for an ACT diagnostic test but it was replaced by the ACT Aspire in 2015. This test is one of the most authentic practice tests that you can get since it's made by the same folks that made the ACT. because of this, it can really help you determine how ready you are to take the said exam.
Identify your weak spots.
Once you've received the results of your diagnostic test, you can easily tell which areas you need to work on in order to get high or perfect scores. It's very crucial that you analyze your battery test results as it will provide you with the base information you need to start crafting a solid study plan.
The results of the ACT Aspire will note your scores and college readiness in each subject tested so you can definitely learn where you're weak and where you did well. Take note of these details as they'll be very useful in crafting a personalized study plan for you.
Determine when the best time it is for you to take the ACT.
Finding the right test date can also help boost your test scores exponentially. Why? There are two things that can explain this idea thoroughly:
1. The busiest time of the school year will prevent you from focusing on your test preparations.
As there are several test dates within the year, you can easily choose one that will give you the best preparation schedule. How do you find the best dates? Most experts will tell you to consider your school year calendar. Avoid the busy seasons in your school year so you can focus on your test prep.
For example, some kids have their sporting season in the spring. Avoid scheduling your ACT around those times as it can be difficult to prepare for the season while you prepare for a major test.
A lot of experts recommend taking these standardized college admissions tests in the late summer or early fall months. The spring is also a good time if it doesn't coincide with other schedules. These times are great choices because you'll have lots of free time leading to these seasons.
If you'll take the ACT in the early fall, you can use all summer to prepare for the test. If you don't schedule any other extra-curricular activities during that time, you can definitely focus on your test prep efforts. If you'll take it in the spring, you can use the Thanksgiving and winter holidays to get ready for the test.
2. Choosing a test date will help you determine how much time you have to prepare for the test.
Aside from how the test fits into your school calendar, you should also consider how much time you'll get to prepare for it.
You might need more time if you want to pull up your score significantly so make sure to take this tip in close consideration.
How do you choose the best date in this regard? Experts have their own charts noting how many hours you need to spend studying to raise your score a certain amount. It can range from a couple of hours to a whole two months of preparation depending on your target score and skill levels. It's really up to you, though, as not everyone operates in the exact same manner.
It's crucial to come up with a good number, however, as it can make or break your preparation. If you don't have enough time to get ready for the exam, you can expect not to get your target score. Allotting too much time can also be an issue as it might exhaust you from all of the prep measures you're doing. You can find your magic number using the factors mentioned above, however.
Create a solid study plan.
Here's where things will get technical, so make sure to nail down all of the basics before you get to this step. Creating an effective study plan is crucial to help you really prepare for the test. With the large coverage of the exam, it can keep you from feeling overwhelmed. It will also help you manage your time so you can adequately get ready for the ACT.
While the rules in crafting aren't set in stone, here are some of the most important things to remember to make sure that you'll create one that will really work for you.
Set your goals.
The first thing that you should do when creating a study plan is to set your goals. Decide on what your target score is before anything else. As mentioned above, this fact will help you determine how much time and effort you need to spend in your prep efforts.
With a target score in mind, you can already start mapping out the steps and measures you intend to take to meet your goals. You can also use this information to better shape your study plan as you add details to it.
Take your weak spots in close consideration.
We know we already made you take note of your weak spots previously but this is where you'll get to use the details on that step. After you've identified the subjects that you need to improve on, you can then map out strategies that will help you work on those areas.
For example, you did poorly on the English section. You can then designate more time for your ACT English prep when creating your study schedule. The same goes for your ACT prep for Math if you didn't perform well in that subject during your diagnostic test.
Create a realistic time table and study schedule.
No matter how you craft your study plan, ensure that it's made in a realistic manner. Do not map out 5 hours of study per day if you don't think you can actually spend as much time studying for the ACT. This will throw off your schedule and study plan in a grand way, so avoid it even if it's tempting to do so.
Use the best study tools.
The best study materials and tools are crucial components of an ACT prep process as well. They can really come in handy as they can provide the information you need to prepare for the exam. Make sure to find them before you roll out your study plan.
The good thing about test prep materials is that you have lots of options available.
You'll find the best ACT prep books easily. The best ACT prep courses are also easily available online but you can find them offline in most cities as well.
While it could be tricky to find the best ACT prep book because of the number of options available, it's not impossible to do. There are lots of highly recommended titles that will suit your needs and match your learning styles like the Pearson test prep book and the ACT for Dummies study guide. The official ACT prep book is also something you should consider getting.
It's also highly recommended that you get a subject-specific ACT prep book for the subjects you need to focus on. They can help you study in detail the topics that can help you boost your scores.
Practice a lot.
Aside from learning the stuff that will be asked in the test, it's also crucial to practice answering the exam. This will help you manage the time crunch that the ACT infamously comes with. Use practice tests to gauge your progress periodically. You can also answer sample questions daily to help sharpen your test-taking skills.
Take care of your overall health.
Your health should still come first even as you work hard to reach your goals. Practicing self-care and making sure that you take care of your health are essential if you want to stay in good shape.
Some of the top tips that you should keep in mind during this high-pressure period are the following:
Get enough (if not quality) sleep. Sleep will help you retain the knowledge you've taken in during the day and it can also help you stay in top shape so don't forego your slumber over getting more study time.

Don't stress yourself out too much. This can be hard to do but stressing yourself out won't really help you in your test prep efforts.

Make sure to do other things that you enjoy. Preparing for a standardized exam is a very stressful time so it's best to do something to unwind.
Conclusion
Preparing for the ACT may seem like a huge undertaking and to be honest, it actually is. However, you can simplify the process with ample planning. Hopefully, this guide helps you with that.