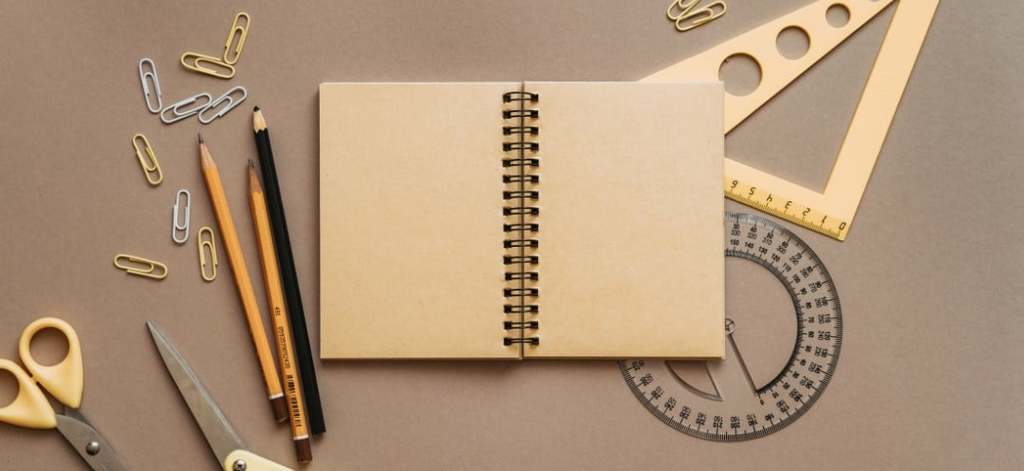 SAT Reasoning Test | Understanding Sentences, Paragraphs, and Essays
SAT Reasoning Test, also known as SAT 1, is a standard used to assess a potential candidate's willingness to be enrolled in the American Universities. It involves evaluating analytical skills and academic knowledge that qualifies one to get admission in the universities. If you want admission to prestigious universities, you must attain a specific score. 
If you wonder how you can ace the test, here are prep books that can give you the much-needed guidance. 
SAT Reasoning Test- All the Information You Need
You are probably still wondering, what is the SAT Reasoning Test? Is it the same as the SAT?
Before universities or colleges can admit you to take a particular course, they need to be sure you are right for them. If you perform well in SAT, you are also likely to perform well in your course. 
As you may have heard from your teachers or your former classmates, SAT 1 can be quite intimidating. However, it would help if you put in a little more work, and you are prepared to face the SAT Reasoning Exam. 
Here, we reviewed the best courses that will enable you to hack the test with the proper preparation. 
So, how can you prepare well for SAT 1? Here are a few common suggestions that you can employ. 
Learn and understand what is in the critical reading section of the test. The section seeks to test your understanding of sentences, paragraphs, and essays
You can expect questions that will require you to complete sentences with a particular concept. Others will test your vocabulary and mastery of language by asking you for comments on a specific concept. 
Secondly, if you wish to hack the exam, understand what they are looking for in the math section. You should prepare well to solve math problems ranging from statistics and probability, algebra and functions, numbers and operations, and geometry and measurement
Learn what the test requires of you in the writing section
After you understand what is required for you in the test, continue to prepare yourself to face the test. Look for material online that helps you do the test and pass. 
For instance, to pass the critical reading sections, you can look for passages online and start analyzing them. Also, you can visit the SAT 1 official site and look at practice questions. 
SAT Test Structure 
SAT 1 has a simple structure that comprises of three sections:
Writing Section
The section mostly comprises multiple-choice questions that gauge your ability to judge written pieces. The areas will also try to measure your ability to think. 
In this section, you can expect to get one 25-minutes essay. The essay requires you to respond to a philosophical or moral prompt that doesn't have a right answer. You will then have to choose a stand and give a convincing argument. 
Also, the writing section includes a 25-minute section and a 10-minute section. Here, you will pick correct choices for pieces that contain errors. Your job will be to prove you can communicate intelligently and clearly. 
Math Section
In this section, the test seeks to gauge how well you can solve math problems to determine if you qualify for admission to a course. The main areas of focus in this section include:
Statistics and Probability
The math section will take you about 70 minutes in total. 
Critical Reading Section
The critical reading section tests your vocabulary and understanding of sentences, paragraphs, and essays. It will take you 70 minutes to complete this section with two 25-minute sections and one 20-minute section. 
SAT Reasoning Test Vs. SAT Subject Test 
The main difference between SAT Reasoning test vs SAT Subject Test is in their content.  
What subjects are tested in the SAT Reasoning Test? 
The test tests general knowledge and critical reasoning. On the other hand, SAT Subject Test is used to measure proficiency in specific subjects such as history, French, biology, and math. 
You can get the other difference between the two tests in what they are used to do. The SAT is used by colleges to determine if you are fit for admission in their institution. Alternatively, the SAT Subject Test is used by colleges for course placement. A college may suggest that you take one or more subject tests. 
The test takes 3 hours without an essay and 3 hours 50 minutes with an essay. The SAT Subject Test, on the other hand, takes 1 hour. In terms of SAT Reasoning Test scoring, you will get your score on a scale of 400-1600 while the SAT Subject Test is 200-800. 
When you sit for the test, there are no penalties for any wrong answers. On the other hand, a fraction of a point is deducted when you give an incorrect answer. 
What is the cost to take the SAT Reasoning Test?
SAT 1 will cost you $49.50 without an essay and $64.50, otherwise. International fees apply for students applying for the test outside the United States. 
You'll have to pay a registration fee plus an additional fee per test for the SAT Subjects Test. The basic registration fee is $26 plus $22 for every test. For the languages with listening, you will pay $26. 
SAT Mathematical Section
When doing your SAT 1, you will get the math test as the third section after the critical reading and writing sections. 
The section comprises one 20-minute section and two 25-minute sections. 
Can you use a calculator on the SAT Reasoning Test? The use of a calculator in the math test will depend on the section you are tackling. For the first section, you cannot use a calculator, but you are allowed in the second one. 
Both sections begin with multiple questions, which gives you four answer choices to choose from. Then you will be asked for some student responses known as grid-ins. Some grid-ins in the calculator section are related to becoming part of an extended thinking question. 
The SAT Reasoning Math Test Section 1 - No Calculators Allowed
The fact that you are not allowed to use a calculator for this section should not put you in panic mode. Using a calculator in this section will slow you down. 
How much time do you take for the SAT 1 Math section without a calculator, and how is it structured?
The math section with no calculator comes third after the critical reading and writing test. It is the shortest section on the math section, as it will take you 25 minutes. After taking the math section with no calculator, you will get a five minutes break. After that, you will go through the other section. 
Here, you will tackle 20 questions. Fifteen of the items will be multiple choice with four answer choices, and five will be grid-ins. You will answer the grid-in questions on a particular section of the answer sheet. 
The no calculators section accounts for a third of the total math score. 
So, which questions do you expect to tackle in this section?
You will come across concepts such as linear inequalities, quadratic equations, complex numbers, and geometry. There are no data analysis or problem-solving questions in this section. However, some items may require you to combine more steps to get a solution. 
Why do you have to do the SAT 1 Math section 1?
The college board of your desired college wants to test if you understand fundamental math concepts. The questions will involve concepts such as multiplying, subtracting, and multiplying. But most of the questions will revolve around reasoning. The college seeks to gauge your problem solving and reasoning abilities. 
The SAT Reasoning Math Test Section 2- Calculators Allowed
When tackling the SAT 1 math section, knowing how to use a calculator is an essential skill. You need to know where and when you need to use one. A calculator is a smart tool, but it is only as smart as your ability to use it. 
As much as you are allowed to use a calculator in this section, it is not a must that you use one. You will be better off not using a calculator in some questions. Your ability to reason may enable you to save time and finish faster than using a calculator. 
The calculator section focuses on reasoning and complex modeling. 
SAT Writing Section
The writing section is your second section on SAT. The section consists of 44 multiple choice questions, and it takes you 35 minutes to complete the section. 
This section's questions are based on four passages based on various areas such as humanities, social studies, science, and careers. The passages will be argument-based, non-fiction, and explanatory. 
Note, the passages will come with loads of problems, including punctuation errors, sentence structures, organization, and word choice. Your job will be to point out if there are areas that need fixing and how to do it. 
The writing section tests skills such as Standard English Conventions, Command of Evidence, Expression of Ideas, and Words in Context. 
The SAT Reasoning Writing Multiple Choice Test Section Explained
All questions in the SAT 1 test are multiple-choice questions with four choices, with only one that is correct. This is with the exemption of the optional essay and the grid-in responses in the math section. 
To answer the SAT multiple-choice questions, you don't only need the right knowledge. It would help if you also had the right strategy to tackle the problems.
For instance, you can have a vocabulary question asking you to match a word to its correct meaning. To answer such a question correctly, you need to understand the connotative meaning of the word. Also, understand its attitude, tone, and definition. 
Conclusion 
SAT 1 qualifies you for admission to a university or college. It has a simple structure with three main sections. With all the information we have provided, all that is left for you to do is check the SAT Reasoning test dates, and you are good to go.