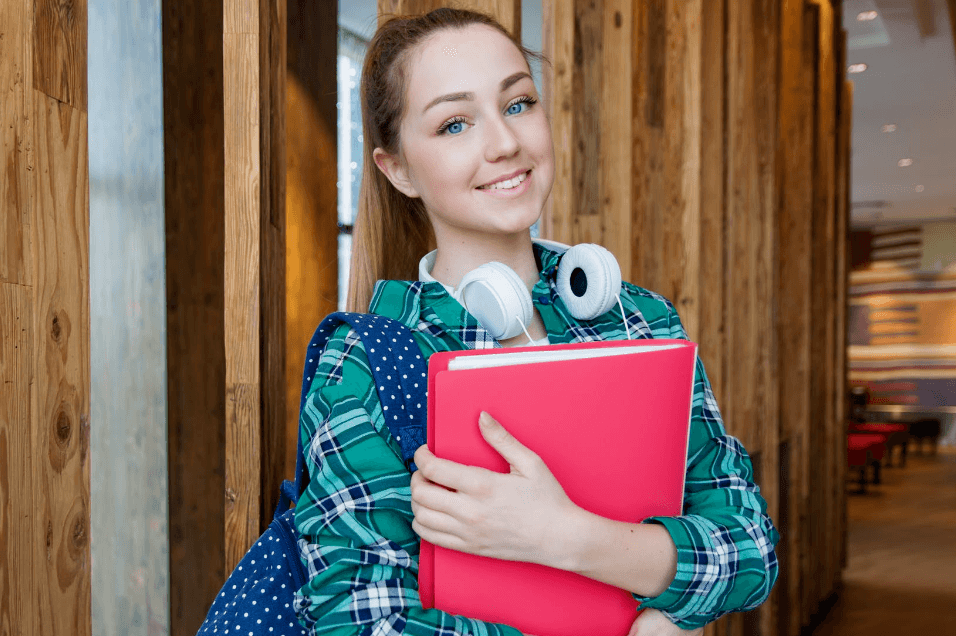 How to Study for the LSAT | Prep Strategy & Guide
Getting into law school is not something a lot of people can do without ample preparation. Like any other post-grad program, it has an arduous admission process and several requirements. These include a standardized test which can be one of the biggest hurdles for a lot of people. So if you're planning to go into law school, you should also make sure to learn how to study for the LSAT.
The LSAT or the Law School Admission Test has been used by law schools to assess applicants since it was created by the Law School Admissions Council (LSAC) in 1948. The format used today has been in use since 1991.
How hard is the LSAT that it requires you to plan your preparation for it? Many will agree, especially those who didn't take any preps for the test, that the LSAT is a very challenging exam. Some even go as far as calling it 'brutal'. What you need is a quality LSAT prep book, information about the exam and a study plan. This will boost your chances of passing the LSAT greatly and be ready before the law school application deadlines!
It's tricky and technical at the same time. It also won't just test your knowledge but will also effectively gauge your logical thinking which is crucial in the legal profession. Things can get confusing and overwhelming, to say the least.
However, a lot of experts say that despite its notoriety, it's perfectly possible to effectively prepare for the LSAT.
The trickiest part of the test, logic, can be learned, sharpened, and developed with the right tricks. They say it's like math wherein you just really need to remember and follow fundamental methods and rules and you can already apply it to various situations. Ample preparation can help you do just that.
However, a lot of experts say that despite its notoriety, it's perfectly possible to effectively prepare for the LSAT. The trickiest part of the test, logic, can be learned, sharpened, and developed with the right tricks. They say it's like math wherein you just really need to remember and follow fundamental methods and rules and you can already apply it to various situations. Ample preparation can help you do just that.
How to prepare for the LSAT exactly? We've rounded up a few tips below to help you get started. We covered the test day rules in terms of items permitted to bring into the testing venue in this post.
12 Tips to Keep in Mind when Studying for the LSAT:
Do a good deal of research before doing anything else.
This may sound like an obvious step when planning on taking any standardized test but it's a very crucial thing to do so we want to emphasize its importance. Doing some research on the LSAT will help you get acquainted with the test and allow you to learn more about what you're up against.
When trying to know more about this test, make sure to take note of the following:
1. The gravity of your test scores. The top law schools require certain scores so if you're gunning for one of the most prestigious institutions, you'll have to set a high target score.
2. The basics of the LSAT. Make sure to learn about the test schedules, rules, allowed retake times, and how the test works.
Such information will help you paint a clearer picture of what this test is in your head. These details will also be very useful for your preparations later on.
3. What other people are saying about the test.
To help you get a better idea of what the test is like, it's best to learn about what others know about it. Ask your lawyer friends about their experience or read about other test takers' accounts of their test prep and actual experiences. These will help you gain a better understanding of the said test.
If you can look up other areas of the LSAT online, make sure to do so as well. You'll need to know as much as you possibly can about the test to thoroughly prepare for it.
Find out what are the things tested in the LSAT.
This pretty much still falls under the first item but we've separated it to give it more emphasis. This is another crucial thing to do if you want to prepare effectively for the LSAT. Without this step, you won't really know what you need to study.
How will you know what will come out in the LSAT, you might be wondering? Generally speaking, it tests three things: your analytical reasoning, logical reasoning, and reading comprehension. You won't be tested about legal procedures and concepts in this test but it will focus on the skills you need to survive law school.
To help you find out what kind of questions to expect in the test, you can always look for LSAT questions. These are usually found in LSAT prep books but you can also turn to the LSAC website and refer to their resources.
Researching about the LSAT sections will also help you get better acquainted with the test. These categories will certainly clue you in on how you can expect the LSAT questions to be like.
Schedule the exam wisely.
There are six LSAT schedules all throughout the year. Not all of them will be the best pick for you so you should choose the right test date wisely.
When's the best time to take this test? Here are a few factors to consider:
Your law school admission application deadline.

If you're planning to apply to a law school right away, it's best to consider the release date of your test scores as well.

Your desired length of preparation time. Do you want to spend months preparing for the LSAT? If yes, pick a schedule a few months down the line.

Your actual schedule. When will be the best time for you to prepare for the exam? Do you have time right now to spend on the test prep procedure? If yes, you can consider taking the test a few months in the future. If no, you can work on your schedule and find a better option for you.
Take an LSAT diagnostic test.
While some experts don't think that an LSAT diagnostic test will help you a lot, it's still a good place to start if you want to learn how to prepare for law school thoroughly. These are usually available from test prep companies but you can also take one on your own using a sample test from the LSAC. Make sure to replicate the same conditions in the actual exam and you'll be able to treat your scores as your diagnostic results.
These results are basically your baseline scores. You can use them to gauge your progress as you move forward into your prep process. Compare them with the results of the LSAT practice tests you'll take over the course of your test preparation process.
Create a solid study plan.
Now that you have picked out a test date, the next step would be to create a study plan that will let you make the most of your prep time.
Creating an LSAT study schedule would be the first thing that you need to do. You'll need to map out the areas that you need to cover so you can be sure to go through everything by the time your test date rolls in.
Make sure to also schedule taking an LSAT sample test every once in a while. This will help you monitor your progress effectively.
If you have the time for it, you can also sign up for LSAT prep courses. This will require effective planning and scheduling as well.
Familiarize yourself with the test format.
Knowing about what will come out in the LSAT isn't enough. With how complex this test is, you should also be well-acquainted with the LSAT format and get to know the LSAT sections. This will help you know what you're really up against. It can also help you in tackling the test effectively. By learning this detail, you won't just know the answers to the questions in the test but you'll also know how to correctly and promptly answer them.
Learn about the scoring process.
If you want to learn how to ace a test, you should cover all your bases. This includes finding out how its scoring system works.
The good thing with LSAT is that they're pretty straightforward with how their scoring system works. You can easily learn about it on the LSAC website. You can then use them on your practice tests. If you want to make things simpler, however, you can also use an LSAT score predictor service instead.
Get the best study materials.
The best LSAT books will come in handy for those who are preparing for the said exam because they contain a lot of pertinent information about the exam.
They're even referred to as LSAT study guides on many occasions because the best ones can really help you navigate through your prep process.
Note, however, that you should only stick with the best LSAT prep books if you want the best results. Less than stellar titles might only waste your time and leave you frustrated that you're not really getting any help at all.
Practice a lot.
When it comes to standardized tests, practice makes perfect. This is why you should make sure to practice LSAT a lot. Read our LSAT tips. Make use of the LSAT question of the day services so you'll get to do some drills regularly. You should also answer LSAT sample questions regularly to help you get used to the test's format.
Do the writing section.
A lot of experts also say that you should never miss the writing section even if it doesn't contribute much to your score. Why? Your answer in this section gets sent out to the schools you're applying to, so you have to do it if you want to show something to the admissions committee of your school of choice.
Make preparations for the test day as well.
The best LSAT prep measures should also include preparing for the test day as well. There are tons of things that can go wrong on such an important day, so you should be able to mitigate such circumstances. 
Take good care of yourself, too.
Preparing for and taking the LSAT is tough. It will surely come with lots of stress and frustrations. So if you really want to survive this challenge, you should make sure to look after your well-being, too. This is one of the most crucial LSAT tips that you should follow.