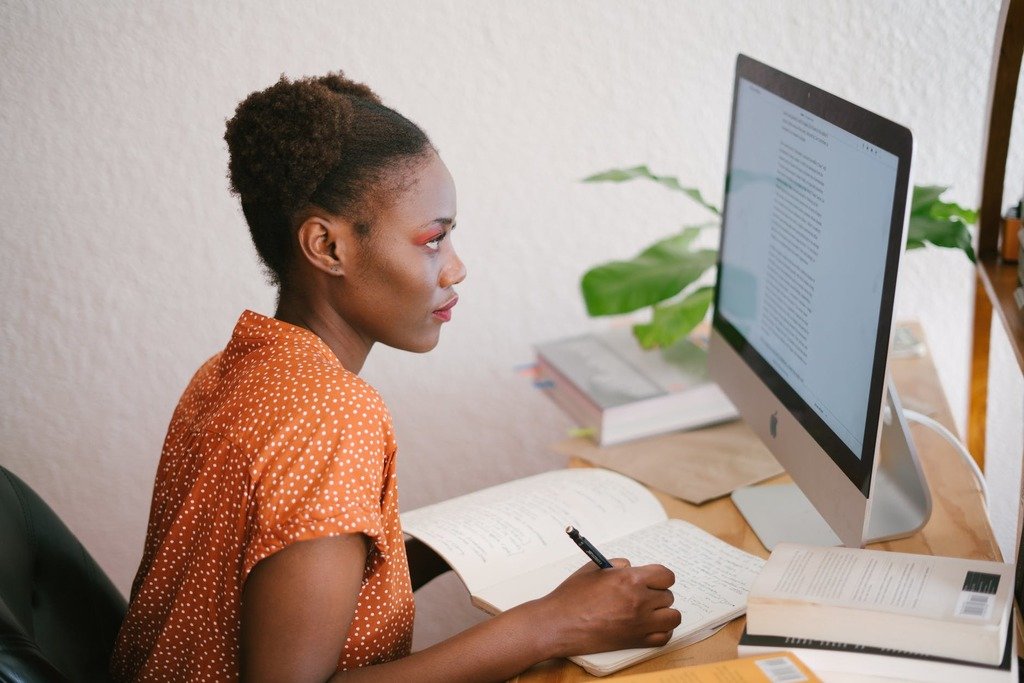 How Long to Study for LSAT | Start On Time And Schedule Your Prep Wisely
College life can be super hectic, so planning ahead and knowing how long to study for LSAT would help make your junior or senior year much more organized.
A lawyer's profession requires never-ending studying, training and multi-tasking. Being able to manage your time as a pre-law student and undertake one of the most important exams of your career at the same time proves you have what it takes to enter law school.
With your prep materials on hand and taking the best LSAT prep course you can afford with a mindset ready for the challenge, check out these 4 foolproof study plans and see which fits your study style best.
How Long to Study for LSAT - Different Plans, Pros & Cons
Ask anyone who has completed the LSAT with flying colors: "How long does it take to study for the LSAT." Their answers would most likely be an average of 300 hours within a span of four months.
A lot depends also on your decision when to take the LSAT. However, since every student has his/her own technique and preference of studying, you can pick from these common LSAT review plans.
This study plan is completed 20 hours per week for 4 consecutive weeks. Ideal for those who have limited time before the LSAT test date, but can commit to daily reviews and weekly LSAT practice.
For those who only have enough free time to commit to the bare minimum, this plan includes up to 100 hours of studying spread through 2 months before the LSAT.
This study plan involves 150 to 300 hours of LSAT preparation spread across 3 to 6 months.
Ideal for those taking a year-long break after graduating from a pre-law course, this study plan involves a comprehensive 500-hour, six-month-long study time.
To ensure your chosen LSAT study prep works, you must take a diagnostic exam at the beginning of your study plan to determine where your LSAT knowledge is currently at. At the end of the study plan, you can see your improvement by comparing scores of your first trial exam and the final simulated LSAT.
The Crash Course: 20 Hours per Week for 4 Weeks
If you don't have much time to study for the LSAT, you can still take this exam seriously by going through a grueling four weeks of intense studying.


When you commit to this plan, you must follow your schedule to the T. Because you have limited time to review, this study course would focus on preparing you on the most important aspects of law through logic games, reading comprehension and logical reasoning.
Ideally, this plan should include:


One non-timed practice test
Two timed practice test to simulate the real LSATs
Three writing practice with three different writing prompts (a balance of timed and untimed as well)
Note that you have to begin this course four weeks before your LSAT test date to keep the information fresh and your confidence high.
The Minimum: 2 Months or 100 Total Hours
Perfect for students who had a full course load, but are ready to commit their school break for LSAT reviewing, this plan involves 100 hours of studying within 2 months.


There is a bit more wiggle room to this kind of study plan and covers more than just the basics.
For this plan to work, you must focus on the following:


Logic games - Game structure, types of games you'll face, and general strategy
Logical reasoning - Question structures, quantitative logic, conditional and logical reasoning practice
Reading comprehension - Understanding structures and annotating passages
The key to make this plan successful involves doubling the amount of timed prep tests. You must be able to schedule at least one practice test (with writing included) per week.


Doing so would enhance your logical reasoning skills and get fully acquainted with flaw questions, weaken questions, conclusion and inference questions, strengthen questions, or other question types found in the reading comprehension section.
Recommended: 150-300 Hours Over 3-6 Months
In general, law schools recommend preparing for the LSAT from 3 to 6 months before the test date. This prep schedule allows information to spread out more naturally and lessons retained without much stress.
With a minimum of three months, you should be able to:

Understand the basic concepts of each LSAT section
Strategies needed for logical reasoning, logic games and reading comprehension
Complete over 10 practice LSAT (ideally, one at the end of each study week)
Write over 5 practice essay with different writing prompts
Pace yourself and manage your time throughout the exam
If you can only commit around 150 hours of LSAT review, put all your efforts into learning the concepts and mastering how to answer the multiple-choice sections through practice.

If you have around 250 to 300 hours of prep time, create flashcards. These will be extremely helpful in organizing lessons and mastering certain parts of the LSAT.
The Maximum: 6 Months or 500 Hours
Those who have all the time in the world wouldn't have to worry about deciding how long to study for LSAT. However, 6 months should be your maximum duration of LSAT prep. Anything beyond this is overkill.
With 500 hours of review time spread across 6 months, your study plan could include:

Monthly goals from learning the basics to mastering how to pace LSAT-taking
Learn strategies in answering logical reasoning questions, logic games and reading comprehension
Personalized study flashcards, so you could focus on your weaknesses
Study dates and group study sessions
Unlimited number of practice LSATs
Unlimited number of practice LSAT essay writing
Field trip to the testing facility (of course this is optional, especially now that the LSAT will be completely digital)
The concern with having too much time to study before the LSAT test date is that students might forget about what they've learned. However, if you space the practice tests effectively, you will be confident and mentally prepared to tackle this career-changing exam.
Determine Your Personal Schedule for LSAT Prep
At the end of the day, personal preference will reign supreme in figuring out how long do you need to study for the LSAT. Some students can easily retain loads of information in one go, while others have to learn a topic a couple of times before it sinks in. Both ways of learning are perfectly OK.
To determine your personal schedule for LSAT prep, ask yourself this question: "How long do I need to study for the LSAT?" and answer it as honestly as possible.
It doesn't matter if you and your classmates have varying opinions on how long to study for the LSAT. What's important is that you set a realistic study plan, feel comfortable in the pace, amount of information you take in, and how well-balanced all your activities are while prepping for the LSAT.
As long as you're well-prepared when your LSAT test date arrives, then you know all the efforts you've put in to commit to this schedule were all worth it.