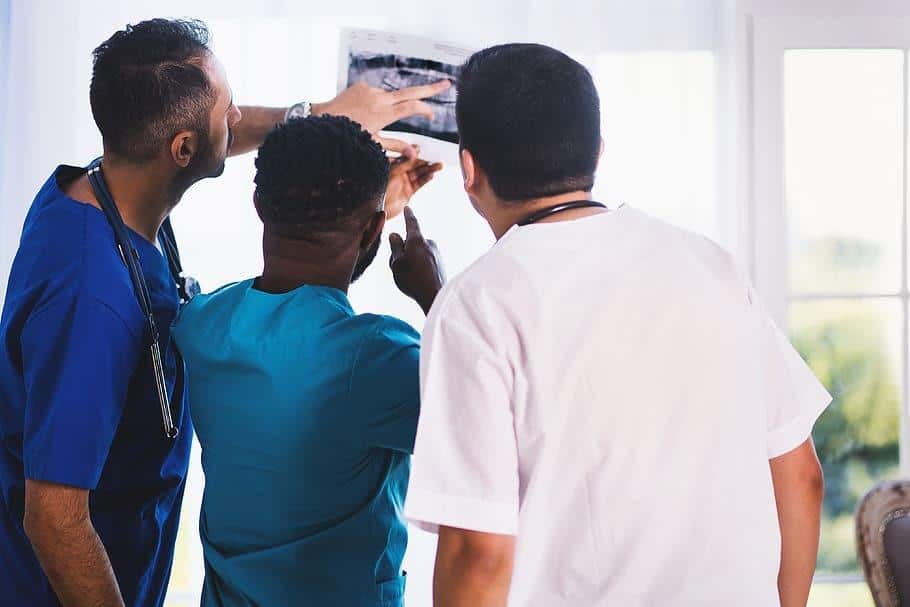 How to Become a Doctor | A Detailed Guide to Your Steps Towards a Career in Medicine
So you want to become a doctor? If you are passionate about human health, a career in medicine is a great choice. This is a comprehensive guide on how to become a doctor.

In this article, I will discuss the education, experience, license, and skills required to become one. Doctors have many duties towards patients such as diagnosis and treatment of an illness, counseling, just to name a few.

It is therefore important that you are well informed about everything in order to have a successful career in medicine. Though it is one of the most well-paid professions in the world, studying medicine requires a huge investment of time and money. Keep reading to learn more.
Steps to Becoming a Doctor
Becoming a doctor is a multi-step process with the following steps:
Earn a Bachelor's Degree
Take the Medical College Admissions Test (MCAT)
Earn a Medical Degree
Complete a Residency Program
Obtain Licensure
Get Certified to Advance Career
In order to become a doctor, you need the necessary education from an accredited college or university. This is a pretty competitive field that requires applicants with a solid foundation in science and math subjects.

Take the Medical College Admission Test (MCAT). This is one of the milestones that every student must reach before earning a medical degree and finally becoming a licensed doctor.

The top-rated MCAT prep books we reviewed in this article will make a great start. Once you have successfully completed your MCAT, you will be required a medical degree. This is a 4-year graduate program with classes such as Pathology, physiology, pharmacology, practicals in a lab where you will be dissecting animals, interaction with patients and many more.

Keep in mind, you are required to complete a residency program after earning your medical degree. You will gain clinical experience with patients after completion of the program. Finally, you need a license in order to practice medicine. If you want to increase your employment opportunities, you may advance your career.
Earn a Bachelor's Degree
Pre-med is the term people use when they are taking classes to go to medical school. If you are planning to pursue a career in medicine, you need a bachelor's degree with mathematics, chemistry, physics and biology classes. Most medical schools require medical students to have strong foundation knowledge in math and science.

A degree in medicine in the USA starts at the postgraduate level. Therefore, you need a bachelor's degree before earning a medical degree.
To make it easier to meet all pre-med requirements, ensure you have completed the following courses:
1 year of chemistry with lab
1 year of English
1 year of Biology with lab
1 semester of Biochemistry
1 year of Organic Chemistry with lab
Remember these are just the bare minimum of classes you need to meet for your medical degree. I would recommend that you check with each medical school to which you will apply since requirements can change.
Recommended Pre Med classes to take include the following:
Calculus
Genetics
Public Health
Humanities
Biochemistry
Physics
Psychology
Human Physiology
Biology
Ethics
Please Note: Most med schools require students to have some medical experience. Volunteer in a clinic or a hospital in order to interact with patients and gain the experience required by med schools.

Pre-medical school programs can be found at 4-year colleges and universities. As a medical student, you can pursue a career as a doctor, researcher, surgeon, and administrator.
Top 10 schools offering Pre Medical Programs include the following:
University of Washington
New York University
Oregon Health and Science University
University of California
University of Colorado
University of North Carolina-Chapel Hill
University of Nebraska Medical Center
University of Minnesota
University of South Florida
University of Michigan-Ann Arbor
Take the Medical College Admissions Test (MCAT)
This is an examination for people residing in the United States, Canada, Caribbean Islands, and Australia. It is a prerequisite in most medical schools and will test the masterly of basic chemistry, biology, and physics concepts.
It will also assess the knowledge needed in problem-solving and critical thinking. A new section was also added that tests social, biological and psychological behaviors.
About the Medical College Admissions Test (MCAT)
It lasts 7 hours, 30 minutes
It costs $315 for initial registration
Subjects tested include physical sciences, psychological, social and biological foundations of behavior, Cars and Biological sciences.
Average score is 500 total with 125 in each section
Maximum score is 528
minimum score required on the MCAT by most medical school is 498
MCAT registration is mostly done online through the Association of American Medical colleges. Give yourself adequate time to prepare before taking the exam. Once you complete the exam, submit it early. The earlier you submit you submit your application, the longer it is considered in the application pool.
Earn a Medical Degree
If you perform well on your medical college admission test, you will gain an entry at the top medical school. In order to improve and save the lives of human lives, you require a lot of knowledge from lectures, seminars and practical. Which medical degree to apply for? The major ones include doctor of medicine and Bachelor of Medicine-Bachelor of Surgery. It will take you 4 years to complete and requires you to have a bachelor's.
Some of the requirements for a medical degree include the following:
A level high school certificate with at least 2 science subjects such as Chemistry, Biology, Physics, and math
GPA or 3.0 or higher
 A Bachelor's degree in science
 Medical College Admissions Test (MCAT)
 Voluntary work
 Skills needed to be a future doctor such as critical skills, teamwork, time management, active listening, stay calm under pressure, etc.
Topics covered in medical school include anatomy and physiology, pathology, biochemistry, pharmacology, just to name a few.
Top med schools in the USA include the following:
Johns Hopkins University
 Mayo Clinic School of Medicine
Columbia University
Cornell University
Stanford University
University of California-San Francisco
Harvard University
Stanford University
University of Pennsylvania
University of California-Los Angeles (UCLA)
Complete a Residency Program
Taking a residency program is crucial because it is a time of tremendous growth in your clinical knowledge. You will learn more from your patients with this program. Make sure you get a program that is suitable, can motivate you to study about your patients and become the best doctor.

After graduating from a medical school, you are required to complete a residency program. The ultimate goal of this program or training is to gain experience in a medical specialty.

The numerous medical specialties a medical school graduate can apply:
Anesthesiology
Family medicine
Dermatology
Internal medicine
Emergency medicine
Once you apply for a program, The National Resident Matching Program (NRMP) will match you with one. Depending on your specialty, it can take 2 to 7 years to complete it.

You will work under the close supervision of qualified and experienced physicians who will ensure you follow their instructions to diagnose and treat the illness of your patients.
Most programs are completed in hospitals. As a resident, your patient activities will include the following:
Diagnosing illness
 Performing a physical exam
Compiling medical history
 Patient counseling
Obtain Licensure
Once you have completed your medical school, you can apply for a medical license. You are needed a license from the board of medical practice prior to practicing medicine in the USA.

The board's mission is to protect the public health and safety and will issue a license once they are certain a person has the necessary skills and knowledge to treat patients. When visiting the licensing board for the first time, request a copy of its current licensing requirements. Do not forget to ask the duration it takes to process your application.

This will give you a better understanding of when to start your job with your new employer so as to minimize financial loss. In order to obtain a license to practice medicine, you are required the following:
A bachelor degree
Certificate of completion of a medical residency training
A medical degree such
Complete a residency program
Best practices for Quick Licensure
Complete the FBI fingerprints as soon as possible
Do not hide any important information from the board to avoid license denial
Submit all filled forms at one time with payment to avoid delays.
Note: the majority of applications take 8 to 14 weeks to complete the licensing process.
Get Certified to Advance Career
Healthcare education never ends. There are plenty of certificates or degrees to advance your career. As with most careers, the more you expand your formal education, the higher the pay. You will become quite valuable to your employer if you have advanced your career through special training or specialized training to become a family doctor, a surgeon or a psychiatrist.

Before advancing your medical career, it will help to get connected with like-minded individuals who are more qualified than you. They could be your former instructor or colleague at work. They will share their experiences with you which will help you determine if the skills and education to be obtained will align with your career path or not.