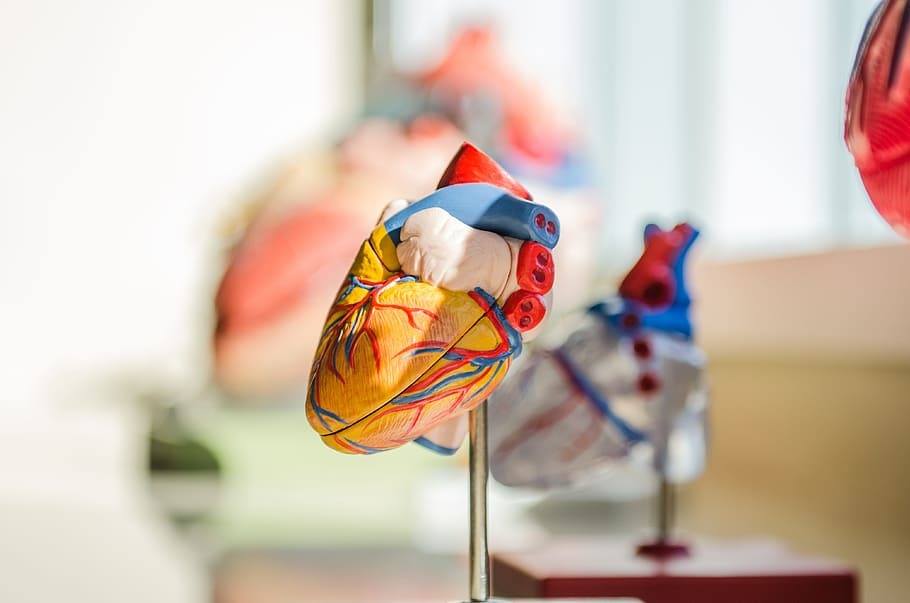 Medical School Acceptance Rates | Let's See How Many Candidates Get In!
Have you ever dreamed about medical school, but didn't know your chances of getting in? The path to med school starts from your undergraduate years. It can be hard to estimate the exact medical school requirements it takes to get into med school. We want to show you that you have what it takes to get in with the right steps. Weighing the stats can be hard at first, but it's best that you go into this process with a realistic outlook.

Medical School acceptance rates can be a nerve-wracking process. It can be a stressful time, but know that we are rooting you on! So, before asking "how much money does a doctor make", you need to stay organized and on top of all your academic history. This will be highly beneficial during your application process. It's important to continue to understand the amount of effort you need to put in from the beginning. 
Medical School Acceptance Rates
The first step is to research the medical school's acceptance rates. This will help you see what the average acceptance rate is. Understanding these rates will allow you to distinguish which schools are the most competitive. Usually most medical schools will not give out how many applicants they accept. Therefore, it's your priority to do a well-rounded search on what you need to do to get in.

A general consensus is that when a school has a higher ranker the acceptance rates are lower. You may think that just because a med school isn't competitive that this may increase your acceptance rate, however these schools have a large number of applicants. Since the applicants are at such a high rate they can only interview a small amount of candidates, making the school just as competitive.

Consider your own stats and extracurricular activities. The medical school application will take everything into account when reviewing your application. Starting from studying the Top MCAT prep books can ensure a stronger MCAT score. Depending on the school that you want to attend, you need to prep as early as possible so do plenty of online practice and more to feel prepared.
The Medical schools that receive the most applications are UCLA and Loyola. Every application counts because the acceptance rates are going to count on your ability to tell your story.
You also want to make sure that academically you're excelling. The acceptance rates will vary from school to school. For selective schools such as Harvard Medical school is can be as low as 3.8%. There are higher acceptance rates, but overall consider where you can see yourself in four years. 
Building Your Med School Application List
The total number of schools you can apply to is around 23 med schools. You want to choose wisely which med schools you want to continue to apply to and consider both secondary schools and primary schools you want to get into. Organizing your Med School Application List will help you save tons of money and give you enough time to write endless essays.

The secondary schools are schools that you're considering and if you're able to receive a follow-up interview. It's important that you narrow down your school list. Since you're already paying for an AAMC tool you want to input your scores and see your eligibility. Apply to schools that you can reach above the average for and also consider that its better to apply than not apply at all.

You as a student will be evaluated on your scores as well as your outside experience. Consider the Med School Application List from a tier and safe school perspective. When you're applying for residencies where you go to medical school won't make a huge impact on how you can get in. It's dependent on your rotations, performances, and board scores.

Building your application list, requires you to be as realistic as possible. You need to have a basis of reality and competitiveness. Assess your own GPA and have an overall knowledge on which school really speaks out to you. This can help you gain the tools you need to be a strong candidate in your applications. 
Med school admissions stats matter
Many people look over this part of the medical school acceptance rates. It can be easy to not think about this part, but you have to research these admissions stats so you can see where you stand. These med school admissions stats determine your eligibility in the admission process. It may look as simple as a med school's average MCAT and GPA but you have to take your entire application into consideration. 

Beyond statistics they want to see your level of experience. Your exposure to shadowing or being a scribe showcases your seriousness of this job and how important the exposure is for you. These stats is a great factor to weed out the weak applicants. You can start by researching the average acceptance rates, and seeing the average scores and outside factors for each application.

It's hard to overcome low statistics, however with the right connections and scores you can be well on your way to be a strong candidate. Acceptance rates change every year and so do statistics. You want to aim to continue to build up your scores. No matter how low admission stats can be if you strengthen yourself as a candidate you can find yourself enabling a stronger candidacy.

Your top choice medical school stats are important, but also consider your safe schools. It's important to have a combination of both so you can ensure the entries and different levels you'll eventually need. Think about the med school stats, but don't let it discourage you. Keep working on improving and try to build your personal story into the application.
How to use your stats to choose which med schools to apply to
The main factor that med schools consider are your stats. On a larger scale they're looking for your personal story, but the main foundation of your application are your scores. Start organizing a strong discipline of study during your preparation. There are several aspects that ultimately influence a school's final decision. There's a lot of subjective overview, however the statistics you bring to the table will determine your overall candidacy.

Even if you have the best personal statement and a letter of recommendation, if your scores aren't up to par it can dissuade the schools from seeing your academic eligibility. Since med school is determined by your academic endurance it can be disheartening to see a student that is unable to meet the average score requirements.

Medical school admissions are based on a high ranking competitiveness. Regardless if you try to find out a med school's average MCAT scores and GPAs you always want to aim higher. The numerical criteria is the strong foundation that you need to build before decorating your application with all the other aspects.

Using your stats can be overwhelming because of the fear of rejection, however aim put your best foot forward. Complete many practice tests as you can and try to get an insider view on what medical school really looks like. This can help personalize your application and put your best stats in. 
Why are GPA, MCAT scores, and acceptance rates important when you apply to medical school?
Every aspect of your scores can determine your overall eligibility into a good med school. Your undergraduate GPA will showcase how you endured college exams. This is a strong element that your past behavior will dictate how you'll do in med school. Schools are adamant about getting an accurate estimate of you'll perform realistically.

Also your GPA shows if you can excel in an extremely demanding academic manner. Looking at your GPA amid organic chemistry and advanced biology, is important to see if you can handle harder courses. Your GPA tells them that how you performed in the past will reflect how you'll potentially perform in the future.

The MCAT compares students on a common denominator. The grading standards in med schools are fairly even, but depending on your instructor they can differ. The MCAT shows whether or not you're scoring consistently. In med school some of the hardest times will exam seasons. However, as you continue to consider power through difficult tests as MCAT it'll show how your performance correlates.
Med schools want to secure your adaptability. The MCAT does not immediately determine if you can handle the enormous amount of pressure and stress during medical school. They want to see if you can deal with the workload and most likely ace or pass the exams. 
Is a Med School Likely or a Long Shot?
Med school is a combination of both. Your path to med school is a result of your devotion and hard work. You can't fully comprehend your acceptance without putting in all the preparation work. Med School is likely if you continually put in work to study and prioritize med school applications. It is a long shot if you neglect the prep time and don't take your exams seriously.

Medical school requires consistent studying. If you have a hard time focusing on intricate subjects med school will be a long shot. You need to continue to press forward and build the resilience to overcome any obstacle. During rotation and if you make it toward residency, you'll be handed situations regarding the safety of someone's life. If you continue to pursue this as a goal and passion you can achieve success.

Med school isn't a goal you can just half-heartedly achieve. Since every step requires an immense amount of strength you need to understand that the ins and outs of every program. If you continue to work hard in your undergraduate studies and MCAT score you can see the fruit of all you put into it.

It is a long shot if you think about med school, but don't think about the reality of how much you have to invest in. Ideally the dream of wearing a white coat and being called doctor can seem appealing. However the reality is that whether or not you look like a television doctor, you'll be dealing with serious cases that require mental and physical strength. 
What if my MCAT scores or GPA aren't in range for my target schools?
Many students apply with their MCAT scores or GPA not hitting the range for your target schools. Keep in mind you want a score that still looks good, but luckily there are other factors with your application. Your application can shine in other areas. Consider your letter of recommendations as well as your outside experience.

If your scores aren't the best you want to continue to build your application. Make sure all the other areas are close to perfect. Your application is your personal story to these med schools. Showcase your unique qualities and depict that you have what it takes to move on to the next level.

It's good to have references from professors in the sciences. This will show that you can network and you have people skills. Interpersonal skills are one of the most important attributes in the med field. If you can maintain this part of your application it can show that you can also excel in another field.

Another important factor is your outside experience. The academic part of the application is one of the deciding factors, however if you're shadowing another doctor or understanding the structural aspects of med school this is a great addition. 
Moving forward with the medical school admissions process
You may be feeling flustered after reading all these requirements. Our team wants to ensure you that taking it step by step is the best way to go. Looking at it on a full length scale can leave you discouraged. These programs are top-notch and we want to mentally prepare you as much as possible. That's why we recommend you continue to do your own research and build your test taking abilities.

You don't need to go through it alone. Build a strong community by connecting with a couple of friends who are aspiring doctors as well. Form study groups and keep each other accountable. These stats are serious and keep in mind acceptance rates during your entire process. This will give you more motivation to achieve higher.

Choosing the best med school will be the most appropriate for you in the long run. Consider time, money, and location when you're trying to apply for schools. Evaluate all the stats and take it into the application effectively. Discuss with your community of prospective med students and figure out the best methods for you.

Overall, don't be too hard on yourself during the process. It's a stressful time period, but continue to think on the positive side. Whenever you feel that it's too intimidating consider taking a small break and reminding yourself why you started in the first place. Make sure you're having strong time management. When you feel rushed or overwhelmed it can be hard to move forward.

With a motivated attitude and consistent effort you have what it takes to be accepted into med school. Continue to take full responsibility as a student and balance it with outside experience. You'll be well on your way to advance onto another level for your dreams of becoming a doctor!