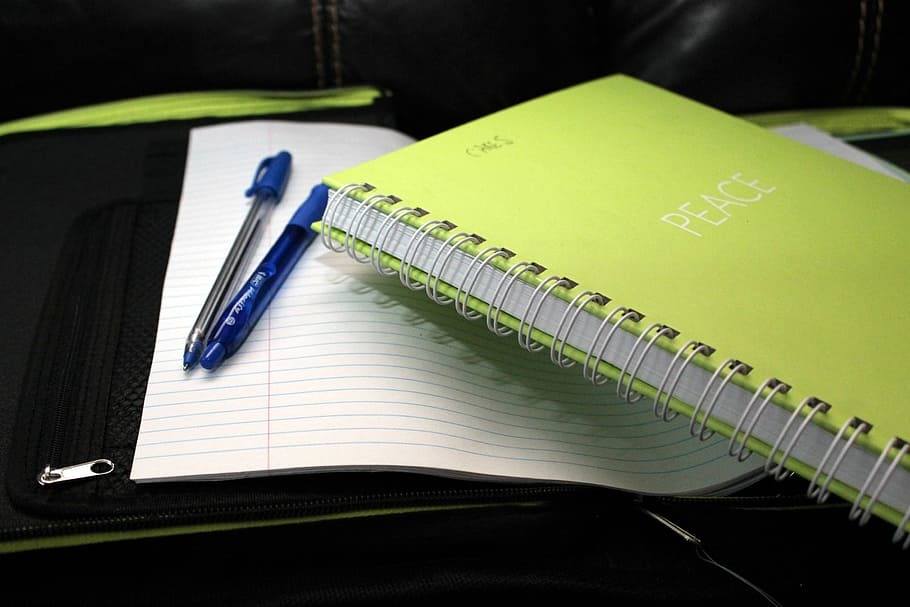 What to Bring to the MCAT | A Must Read Guide to Test Day Essentials
You've been waiting for this moment until you realized you wanted to become a doctor. The MCAT is one of the most nerve wracking tests. After all your preparation and immense studying you've finally made it to test for the MCAT. From the moment you wake up, you can feel an overwhelming sense of emotions.

Our team wants to take you through this process. It's important to have a mental checklist of what to bring. We want to prepare you as much as possible so you can feel fully prepared at the testing site. Continue reading for more instructions. 
What to Bring to the MCAT
Congrats you've made it to the official testing round. On test day you'll have to certify that you comply with the policies for MCAT procedures. Consider the exam overview and what you'll need for the allotted time of the MCAT. You need to bring an AAMC ID in case they need to identify your certification. 

Check your appointment the day before the exam. If you've been contacted by Pearson VUE or AAMC try to confirm your reservation. Bring a valid ID that can showcase your government first and last name. If you fail to bring this you may be unable to take the test. 
MCAT Essentials
After thorough prepration using some of the MCAT prep books or online programs we reviewed you'll feel prepared to be ready for test day. The MCAT Essentials go over the test center rules and regulations for you to cooperate with the exam. If you violate any of the Examinee Agreement you can be prone to serious consequences. It's vital that you understand these requirements before checking in on test day.

The MCAT essentials heavily emphasize that you must not partake in any activity that violates the integrity of the Examinee Agreement. If you do the essentials goes over that the AAMC can report an investigation as well as your scores being canceled. You could also be possible banned from taking the exam for a limited time. 
The single most important thing to bring to the MCAT
Your government issued ID is the most important thing to bring to the MCAT. Make sure that your ID is not expired and that it'll match with the exact date of your AAMC MCAT registration. Your ID is basically your ticket into the facility. If this part of the check in goes wrong you'll not be eligible to take the exam.

You may have to reschedule your entire appointment details. Check the expiration date in case you need to redo your ID. After they check your ID you can be directed to the locker that is best for you to put your stuff. If you live far away from the testing facility make sure to remind yourself that you need to bring your ID.
MCAT Test Day Checklist
On top of your ID you want to bring snacks, lunch, and beverages. Preferably you want to bring snacks that are light and will give you lots of energy. Don't leave it in your car because it can go bad. Also once you enter the testing facility you cannot go outside. You want to secure all the belongings you'll need for break periods.

Luckily, you'll be given a locker to place all your belongings. Have some pocket money that you can use if the testing center has vending machines. This is just in case you want a cold drink or extra snacks during break. You don't want to drink too many beverages because you'll have to go to the restroom. 
MCAT Break Checklist
During your scheduled breaks this is a time for you to recover and gain rest. You can only have access to food, water, and medication. You'll be heavily limited to anything electronic. You cannot take out your phone or any other electronic devices. Don't touch a device because it can be considered a violation of MCAT policies.

Do not access any notes or other materials you've used to study. This can be highly dangerous. The AAMC takes your academic integrity very seriously and if you show any sign of this violation you can experience a heavy penalty. Remove all the items you need for the testing site the moment you walk in. The bag that you bring must be in your locker at all times. 
What If I Forget to Bring My ID?
The MCAT provides an acceptable ID in other forms. It needs to be issued by a government agency. The two acceptable forms would be your driver's license or your passport. They are very strict with the forms of identification you bring. If you fail to comply it can prevent your testing.

Lots of people think that they can easily replace their ID with other forms of identification. However, this is not true and you should avoid this tactic. If you forget your ID you don't have many other options. The Test Administrator will not accept a passport card, credit card, birth certificate, and social security card. 
What Else Do I Need to Bring to the MCAT?
It's best to keep your items limited so you focus mainly on your test. The following items allowed in the test room is your photo identification. The rest of your items is the center-provided noteboard and marker as well as your storage key. Other than your ID and snacks there isn't much else you need to bring to the MCAT.

If you need personal items for a medical condition you need to refer to the Accommodation portion as well as refer to the test center regulations and policies. Keep your items to a limited number. The only other items you'll need is your food in your locker. 
What If There Are Personal Items Necessary for My Health?
If you want to request for accommodations you want to request it with your AAMC ID. First once you complete your MCAT Accommodations Online you need fill out the personal statement and comprehensive evaluation. This will see your functional limitations and if it'll be possible to accomodate your needs.

You'll also need your academic and medical supporting documentation which is generally required for you to look over anything including cognitive changes or brain injury. If you also require needs such as insulin shots or specific medication it's important that you make a note of it there.

MCAT Earplugs
If you have a hard time focusing you can bring earplugs. However they can not be in an open packet. Test out the earplugs before you bring them it won't bother you when you're at the actual test center. They will also have noise canceling headphones if you do not like the earplugs.

You have to put it in your locker. You can choose between foam earplugs or noise-canceling headphones. The noise canceling feature will block out noises and make it all muffled. You won't be able to hear mouse clicks so this is a great addition. Take your practice tests in libraries so you can get accustomed to the silent test settings. 
Will I Be Stuck at the Test Center All Day?
You'll be at the test center for an extensive amount of time. You'll arrive in the morning and the test runs 7 hours with a 30 minute lunch break and small breaks in between. Take all the breaks you need to ensure a strong testing process. Often students try to power through the test without taking the needed breaks.

Take a short walk around the testing facility or stretch your legs. Many students regret just sitting at the testing facility. Even when you take practice tests, it's important to make sure that you're maximizing your break time so you don't feel worn out as if you're at the test center all day. 
Test Day Rules
There's a series of test rules you want to follow. You want to arrive on test day at least 30 minutes prior to your testing time. This will give you time to check in and place your personal belongings in the locker. If you arrive more than 30 minutes earlier the center may not be opened. Being on time is important because if you arrive a few minutes late you'll not be able to test. 

There's a series of test rules you want to follow. You want to arrive on test day at least 30 minutes prior to your testing time. This will give you time to check in and place your personal belongings in the locker. If you arrive more than 30 minutes earlier the center may not be opened. Being on time is important because if you arrive a few minutes late you'll not be able to test.
MCAT Scratch Paper Policy
Are you worried you won't have enough room to work out the problems? The great thing about the MCAT is that their scratch paper policy is unlimited. You can have as much scratch paper as you want. You want to change out your scratch paper to after each section.

During this time, feel free to take up as much space as you need. You're going to be dealing with complex problems. Break down each portion by using all the scratch paper space. If you need any more scratch paper just raise your hand so a proctor can bring it to you. 
MCAT Test Day Lunch Break
You have 30 minutes for you lunch break. This is ample time to gain mental recovery. Lunch time is directly after your Chem and Physics portion. Once these are finished you can have your lunch. It's important to bring food that makes you happy. If your testing facility has a microwave you can heat up your food.

Bring something you love to eat, but that's also healthy and filling. You don't need to bring healthy food, but something that can lighten your mood. You can speak to other people during lunch time, but do not mention anything about the MCAT.