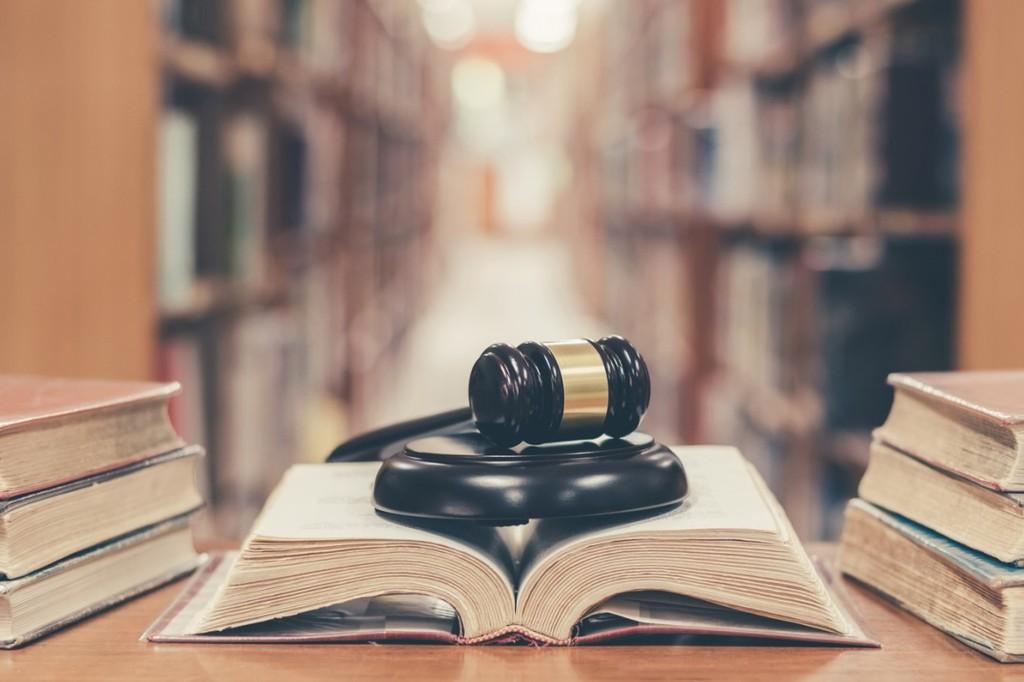 Law School Requirements | Take The Proper Steps to Become a Lawyer
Have you ever dreamed of advocating for people's rights? The process to become a lawyer can seem tedious. How to become a lawyer can look easy in the movies, but you need to complete a series of steps to be qualified. Law school may seem intimidating at first, but with the proper steps you can be well on your way to achieving your dream! 
Getting into law school will require you to create a strong studying schedule and an intense form of concentration. Planning all these steps can be hard if you're just coming out of undergrad or thinking of making a career switch. Our team wants to ensure that you are fully prepared to get into law school.
Get to Know Law School Requirements 
Just how hard is law school and what are the requirements to get in? Before you start purchasing all your materials you want to know what you're getting yourself into. The Law School Requirements is based on different factors. First, they want you to have a minimum requirement of a bachelor's degree. This will ensure that you have a fundamental basis of how to analyze and write on an academic and formal level. 
The main consensus is the Law School Admission Test, also known as the LSAT. The Admissions officers will use this score as a main source of knowledge. The better your score is the bigger possibility you'll have on being eligible. The Best LSAT prep book will help you gain the preparation and confidence you need before Law School deadlines. 
Qualifications for law school will have different variations, depending on the school you decide to choose. It's important that you identify how to tackle LSAT prep and formulate a general understanding of how law school will look like for you. 
Selecting a Law School 
Each school has a different cultural and academic environment. If you have certain preferences for a specialized field you want to go into, it's best to do the research and select a law school that will benefit you in the long-run. The universities will include a range of resources so you want to choose the one that speaks to you. 
The Law School Admission Council is a reliable resource if you want to phase out different schools. You want to take into consideration the job rate opportunities, environmental setting, and level of competitiveness. 
Choosing a law school can be based on a number of reasons such as acclaimed faculty or the post graduate employment rates. The curriculum is based on your field of interest, therefore it's important to concentrate on a school that can offer you the most resources. 
Check the Selected School's Requirements 
It is important that you familiarize yourself with these requirements because most schools will post their statistics. This will help you aim for which LSAT score to attain. Another consideration is financial requirements. Often without this consideration you can be piling debt without even thinking about it. 
You want to focus on a specialized field of law. Other schools have stronger suits or resources so you want to choose wisely. The main goal is to build your LSAT score as high as possible. This will enable you to consider more options. Look at the statistics of which type of candidate you'll be and how likely your admission will be based on your stats. 
Lastly, you want to prioritize personal circumstances based on the school's requirements. Depending on your responsibilities such as family duties or nontraditional schedules or jobs it can be unrealistic to balance law school during this time. You want to also consider transportation such as commuting or moving to a closer location near the school of your choice. 
Financing Law School 
Law school is a long-term investment. Financially, you want to consider the amount of aid you can get before even going to a law school. The debt can easily pile so you want to see if you qualify for grants or scholarships. There is also the consideration of loans which can be reimbursed, depending on your school's policies. 
There are rare federal work-study programs which will permit you to gain employment through nonprofit agencies. It's important to be as proactive as possible regarding your finances. It's not going to be easy funding everything so you want to take fast steps.
Start by looking at the estimated cost of law school, depending on your financial standing. This will create realistic expectations of how many scholarships you need to apply for and what kind of loans you'll need to be taking out. Some students also work before, to have some cushion money to fund their schooling. 
Undergraduate Education 
Law Schools generally want to see you on a 4-year bachelor track. This will ensure confidence in your overall reading comprehension and academic skill sets. If you want to aim for law school before you complete your bachelor degree you want to check with individual law schools.
 Lots of pre-law students question if they should major in political science to stand out in admissions, however this won't really set you at a big advantage. There's an underlying perception that engineering or science can help you in the long-run because of its rigorous discipline. 
Since law is an interdisciplinary field, you want to be knowledgeable of most fields, however during your undergrad if you focus on a main topic you can build a strong foundation for you without worrying about what major stands out. After that, you can focus on how to become a prosecutor or how to become a defense attorney, or any other career in law.
Transcripts 
There's a common saying in college that grades won't matter for your future jobs. However, this isn't the case for law schools. They significantly weigh your grade point average as an important sign of academic excellence. Attending law school will come with offset challenges. If you aren't academically excelling, going to law school will be hard for you. 
Law schools require transcripts from your previous institutions. It's good to see improvement, but be careful not to fail a class. This will indicate a bad sign for the admissions office. You must request it before and make sure its on time.
The admissions office is very strict when it comes to transcripts. Failure to submit it on time can jeopardize your entire law school process. 
LSAT Score 
Begin by taking practice tests to see your overall eligibility. This will determine how you can target your weak points and strengths. The LSAT score is one of the defining factors to your preferred law school so take the preparation part as serious as you can. 
The LSAT is graded from a scale of 120-180. The average is around 150 so you want to aim for above that score if you want to get into some of the top 14 law schools which aim for a score of 162. 
Gettings to law school with a low LSAT score is very unlikely. You want to aim high especially for you LSAT score because this is your ticket into the law school of your dreams. Our LSAT tips article will also help.
 

Core Skills, Values, Knowledge, and Experience

You want to consider the reality if law school is for you in the long-run. The core skills are effectiveness in comprehension both oral and written language, depth of institutions and larger values, and critical thinking. 

The knowledge acquired is through effective communication and concentration. You'll be reading a lot of dense material, you'll need to capture the fluctuation of language and identify emotionally charged words. You also need to break down generalization or ambiguous terms so you want to have a wide range of vocabulary. 

At the end of the day, they want to see people who are experienced with law setting. This is a valuable asset as well as the trait of problem solving and strong judgement. Since you'll be dealing with complex cases, you need to be able to concentrate for long durations. 
Personal Statement 
Do you have a hard time writing about yourself? Often it can seem open-ended or completely broad. It's important to constantly adjust your statement based on the prompt. You can easily get distracted or ramble, but for your personal statement you want to be as precise as possible. 
This is an opportunity to showcase your writing skills and also tell your personal narrative. A great narrative is based on a series of overcoming challenges through significant accomplishments. The admissions office wants to see consistent signs of resilience. 
You can begin by creating an outline. This is an essential step to maintain organization of your thoughts. Think about what you want to relay and continue to ask around for revision. You want this statement to be as close to perfect as possible. 
Move Up or Down to Reposition
Move Left or Right to Reposition
Letters of Recommendations 
Countless Law School Admissions read tons of letters of recommendation. The weight of grades and LSAT scores will be heavily considered, however you want to prioritize establishing strong relationships with professors or faculty members. 
Often students overlook this step and it creates impersonal letters. 
It is much better to get a personalized letter from a professor rather than from a well-known professor who writes lukewarm recommendation. The point of these letters is to humanize you not only as a student, but as an overall individual. They'll take into account your ability to be flexible and adaptable, especially in difficult situations such as law school. 
If you're considering to go into law school at an older age, do not worry - you can still obtain a letter of recommendation from a boss or a colleague. As long as it still remains in a professional setting, the schools will regard it on the same level.