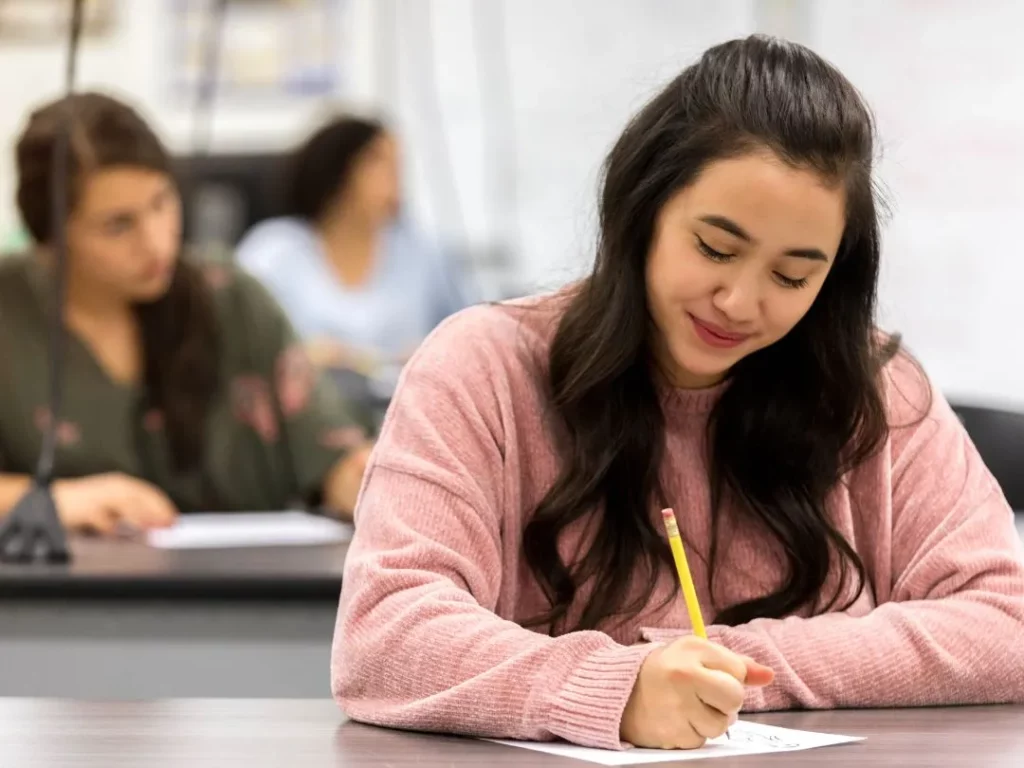 The 8 Best Career Tests of 2023
In the post-pandemic era, the state of the job market has changed dramatically. Between rolling layoffs, transitions to remote or hybrid work models, and a new appreciation for work-life balance, many people have begun reevaluating their career path and whether they are satisfied with it. For some, this results in so-called "quiet quitting," where an individual does just enough work to coast through their position. For others, realizing they could be happier, more fulfilled, or better compensated somewhere else is a turning point in their professional life.
When this realization happens, the urge to make a change—any change—can be overwhelming. However, doing so without the proper information and preparation can often land you in a worse situation with less career satisfaction than you had in the first place.
That's where career aptitude tests come into play.
These tests ask questions to gauge your personal qualities, career motivations, natural aptitudes, and other metrics to generate a list of suggested occupations. Then, the best career aptitude tests identify specific jobs, provide insights into why you were matched with them, and locate existing job openings for you to begin taking action.
But what are the best career tests on the market, and how can you tell whether a career test is right for you? In this article, we'll explore the job testing industry's leading services, their features, and which option might be the best career test for you.
How a Career Test Works
Before we get into our choices for the top career aptitude tests of 2023, let's briefly explain what a career test actually is. Although you may have some idea of the concept, the technology and features involved with career testing have changed dramatically over the past few years.
At its core, a career assessment test has the same goals as always: to gather relevant information about your personality traits, your career interests, and your workplace preferences, then turn that information into a list of potential careers that might suit you.
Previously, this process was performed in person by a school counselor, career advisor, or even companies during the interview stage for new hires. Now, private companies have begun offering their own career assessments available in the comfort of your own home. Unlike previous versions, this type of digital career aptitude test uses specialized algorithms and current industry data to supply test results that identify only the best career choices for you.
The Top 8 Career Tests of 2023
After exhaustive research into the career assessment industry, we've identified these eight companies as the most likely to provide reliable, top career matches based on your information. Though each company offers different features, any one of them can help you jump from your current job to your dream job.
JobTest.org gets the nod as our overall top pick due to its innovative use of advanced machine learning to generate the most accurate career matches possible. And, although you might expect such a techno-centric company to neglect other features, JobTest.org maintains the industry gold standard for customer service, pricing options, and post-assessment support.
After their short but thorough career quiz, customers receive an in-depth analysis of their personality traits, weaknesses, strengths, and compatible real-world careers. Unlike other career tests, JobTest.org outlines the resources and tools you might need to make that new career path a reality.
Pros
Provides resources to identify and apply for specific careers
Incorporates machine learning to ensure accuracy
Uses only the most current workplace data in its analysis
Takes only 15 minutes to complete
Cons
Does not provide a separate personality assessment
Does not offer an in-person career test
Bottom Line: A clear standout in the field, JobTest.org's clever innovations in an established industry are paving the way for a new gold standard and forcing competitors to adapt or become irrelevant.
One of the more premium options on the market, CareerHunter's career tests come with a higher price point to match their high degree of customization. Unlike other career aptitude tests that generalize their process into a single assessment, CareerHunter separates its service into six specialized tests priced at $15.99 each or $79.99 for all six.
Each of these tests provides insights into different facets of a customer's situation, such as personality traits, preferred management style, and primary career interest area. Then, your answers to CareerHunter's questions are used to determine the top career matches for you.
Pros
Well-built, exhaustive testing process
Offers six different career quiz options
Clear, transparent pricing
Cons
More expensive than other services
Provides minimal post-assessment support
Bottom Line: For those seeking a premium testing service who are willing to pay a bit more, CareerHunter provides an exceptional service designed to put you on the right career path.
Like CareerHunter, MyPlan splits its career aptitude test into different sections, offering four careers-based personality tests based on research done by leaders in the field of psychology, such as Carl Jung. Although three of these cost between $7.95 and $9.95, MyPlan's Career Values Assessment is one of the best free career aptitude tests available and is a significant reason we're placing them at number three on our list.
Among its paid options, MyPlan's Career Skills Profiler is especially valuable for assessing a user's existing skills and identifying careers where those skills might best be used.
Pros
Three of MyPlan's four tests are very affordable
MyPlan's free test is of excellent quality
Helps explore work personality types
Cons
Provides limited insights into real jobs
Offers few post-assessment resources
Bottom Line: If you're looking for clear, thorough insights into your personality and how it might fit within different work environments, MyPlan provides an affordable, reliable way to get answers.
Following the trend of separate testing formats, Truity separates its assessment into six different tests: The Enneagram, TypeFinder, Love Style, Big Five, Career, and DISC. Each contains questions about a specific area of life, exploring everything from your work personality to your ideal qualities in a partner.
Though some of these tests may do little to determine the best careers for a customer's situation, they nonetheless provide interesting and valuable information about who they are as a person.
Pros
Diverse testing options
Each test's benefits are clearly outlined
Offers free options
Cons
Vaguely addresses actual careers
Results may be dated
Bottom Line: For those who are curious by nature and prioritize general self-awareness over identifying specific jobs, Truity may be a solid option.
Very similar in format to Holland's six occupational themes, which identify and classify different parts of a person's personality, Keirsey's free career test matches users to one of four unique personality types before suggesting new careers which might fit that type.
According to Keirsey's website, these types are Artisan, Guardian, Idealist, and Logical. Each classification comes with its breakdown of qualities, weaknesses, and strengths, as well as how this information might translate into greater success in the workplace and the world.
Pros
Uses established metrics
Provides clear, interesting information
Presents results in an action-oriented way
Cons
Users may disagree with their chosen type or feel it to be incomplete
Tests are more basic than other services
Bottom Line: Because its service is primarily free of charge, Keirsey's Personality Assessment may offer more limited results compared to other, more premium services. Even so, its ability to identify and sort different personality types may provide excellent value to some.
Based on modern technology and advanced algorithms, the Career Explorer assessment by Sokanu offers a more advanced approach than many other established testing services. Throughout forty questions, users will be judged according to personality type, preferred work environment, favorite school subjects, and more.
The results of this test are then used to help customers potentially discover their perfect career. Because this service utilizes cutting-edge tools and technology, users can rest assured that any answers or data they receive will be as accurate and up-to-date as possible.
Pros
Uses advanced technology to supply matches
Broad spectrum of questions
Bases its answers on Holland Codes
Cons
May take longer to complete than other tests
Interface is less intuitive than other services
Bottom Line: Career Explorer's focus on modern technology and clearly defined metrics, combined with the option of a free testing experience, make it one of the highest-value career test services in the industry.
The Motivational Appraisal Personal Potential quiz, offered by Assessment.com, is a twenty-minute analysis of an individual's strengths, weaknesses, workplace personality, and job interests. Although the initial analysis is complimentary, Assessment.com requires users to pay additional fees and charges to access various other tools related to their results.
While many universities and high schools include this service on their websites as a way for students to plan their studies better, it is also available to established professionals through Assessment's primary website.
Pros
Base results are free
Two decades of proven results
Used by colleges and other schools
Cons
Metrics may be out of date
Has hidden fees for extra services
Bottom Line: Although Assessment.com's MAPP quiz may be one of the oldest of its kind in the career testing industry, it nonetheless provides consistent value and results to its customers.
Princeton Review's career test is a free service on its website consisting of twenty-four clear, concise questions. Although more limited than some other services in the industry, this career test helps establish a deeper understanding of your career personality, interests, and the types of jobs that might suit you best.
Because it is shorter than the average career test, Princeton Review's service takes only minutes to complete and utilizes "either/or" type questions that some may find easier to answer.
Pros
Short, streamlined process
Quiz is completely free
Helps determine general workplace preferences
Cons
Limited in scope
Does not fully predict career satisfaction in a given job
Bottom Line: If you're looking for a fast, easy, and free testing option to satisfy your casual curiosity, Princeton Review's complimentary service may be the right fit.
Why Are Career Tests Important?
Whenever you go into a new opportunity or make a high-impact change to your life, it's essential to do so with the most information possible. And when assembling that information, you must use reliable, high-quality sources. A good career test is just that and also allows you to:
Validate Choices
Even if you have a decent understanding of the right career path for your circumstances, having that understanding validated by clear, research-backed testing can give you the confidence you need.
Assess Personal Values
In the modern job market, more and more people are beginning to realize that a paycheck isn't the only thing that matters. While compensation is significant, finding a career that aligns with your values can vastly improve your sense of fulfillment.
Save Time
The job search can be stressful, challenging, and labor-intensive. By outsourcing some of that stress to a high-quality testing service, you can double your progress in half the time and start seeing results now.
Improve Success Rates
Unlike previous generations that had to apply to as many jobs as possible and hoped for at least one success, a job test can focus your efforts on the most likely options and significantly increase your application success rate.
Renew Self-Awareness
As we grow, it's understandable that our values should grow and change as well. By taking a career aptitude test, you reevaluate those changes and discover how your interests may interact with your career interests.
How Can a Career Aptitude Test Benefit Me?
Depending on your needs, a high-quality career assessment can provide numerous benefits and advantages as you search for your ideal career. Once you decide on a test, you can expect to:
Predict Career Changes
Life happens quickly, and the job market becomes more turbulent each year. By establishing a firm grasp on who you are and what you want, you can get ahead of these changes and be ready when they happen.
Discover New Options
When you've been in the same role or industry long enough, seeing beyond your immediate circumstances can be challenging. With an objective, third-party assessment, you can refresh your vision and discover brand-new options.
Focus Your Education
If you're currently in school or plan on returning, knowing what skills you need and what positions you want most allows you to prioritize your education accordingly.
Maximize Efficiency
There are only so many hours a day, so spending them wisely is in your best interest. By identifying a clear set of goals, you can maximize efficiency and reduce wasted time.
Improve Communication
When you identify your priorities, ambitions, and strengths, you can more effectively communicate those facts to the people around you—whether that may be friends, family, or potential employers.
Boost Confidence
Knowing yourself is a powerful quality, and knowing yourself and how that personality relates to the outside world is more powerful still. With data-backed answers and insights, you can go through life with the confidence you deserve.
Build a Plan
Testing may be only the first step, but it's a first step that allows you to begin building a plan of attack. With a strong career assessment, you'll receive the tools and resources you need to navigate career paths with ease.
Increase Fulfillment
By recognizing the qualities in a role that make you happiest, you can match yourself to only those careers which offer the most fulfillment.
How You Should Choose Your Career Assessment Test
Once you've decided to pursue career testing, the only question remaining is which service to trust. When choosing, keep these factors in mind:
Credibility
Any assessment is only as good as the people behind it. When choosing a service, do your due diligence and research the organization, its mission statement, and the metrics by which it constructed its testing experience.
Intent
As you go into the testing process, think about not only what answers you need, but also why you need them. By framing the experience in a goal-oriented way, you'll maximize your chances of obtaining helpful, actionable answers.
Price
Cost matters, especially if your job situation is unstable. Whether you choose to use a free or premium service, ensure you're getting the most value possible. Sometimes you'll find that paying a small amount for better quality is a wise investment in your future.
Format
Time commitment, question style, and method of administration all matter when it comes to testing. If you know that you perform best with a certain type of test, seek a career assessment that matches those metrics.
Personalization
The days of one-size-fits-all examinations are long past, and you shouldn't settle for any service that doesn't offer customization options tailored to your circumstances. Focus on adaptive, intuitive assessments that view you as an individual–not just another piece of data.
Accuracy
In the age of big data and machine learning, it only makes sense to use these tools in your search for a better future. While established psychological theories and practices are always welcome in a career test, ensure that the service you choose also uses modern technology.
Take the Career Test Quiz to Find the Best Job for You
How to Get the Most From Your Experience
While we're confident you know how to take a test, we still think you might appreciate a few tips and reminders as you go into the process.
Read the Instructions
Because of the diverse and highly-personalized nature of modern testing, the service you choose will likely have specific rules and ways to respond.
Prep Your Environment
Everyone performs best in a particular setting, so take a few minutes to find a room or space where you feel comfortable and relaxed before you begin your test. Consider removing distractions such as televisions or phones.
Don't Overthink It
The results of this process can be impactful, but you'll only get the best results if you let it happen naturally. Overthinking individual questions and their responses will only slow you down and impede progress.
Be Honest
Because of your history or personality, you may feel compelled to answer questions in certain ways. Remember that tests like these only work if you respond with total honesty and that qualifying or conditioning your statements will only cloud your results.
Don't Rush
Any quality test will allow you to operate at your own pace, so you don't need to rush. Take time, think through the questions, and let your responses happen naturally.
Consider the Outcome
Once you receive your analysis, take as much time as you need to sit and digest the information. Parts of the results may not be what you expected, and that's okay.
Plan Next Steps
More than anything, this process is intended to prepare you to take action. Once you have your results in hand, start planning what comes next. If your chosen service offers post-assessment resources, take full advantage of them.
Our Final Word
At the end of the day, we're confident that you would find value in any of the eight best testing services on this list. So long as the information received is relevant and accurate, it's another weapon in your arsenal.
Still, our research and experience point to JobTest.org as the clear standout of the category. If you decide career testing is for you, consider exploring what they offer and seeing if it might work for you.