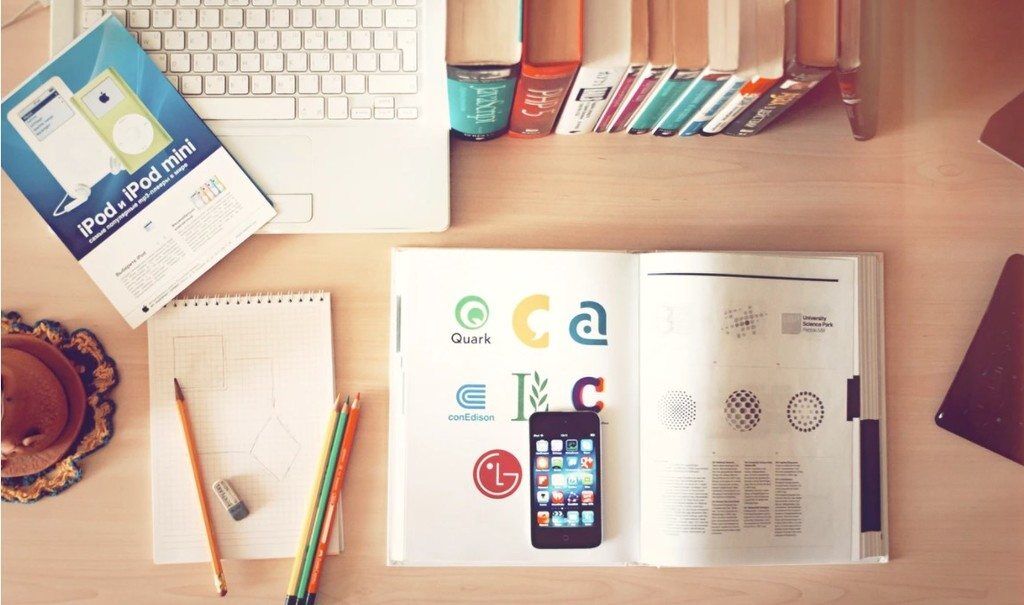 New SAT to Old SAT | All the Changes and Score Conversion Explained
The College Board, the non-profit organization that administers the SAT, has redesigned its SATs many times in the last century. I won't be talking about all the guideline updates, changes to all sections made, and SAT prep books made official in the past, but this post will focus on the SAT total score and changes you need to know. That is, if you already know should you take SAT or GRE?
Simply put, the SAT scores used to be 1600 points total, then got changed into 2400 points, and back again to 1600 points. Unfortunately, not all colleges have adapted to the new SAT score yet.
There are numerous SAT prep books, but we reviewed the best in this post. And if you're deep in SAT courses reviews,preparing for the test, or just need to compare your score with the old system, check the changes made from the New SAT to Old SAT, and bookmark this page for the new SAT score chart. Or, if you still have not soaked up too much SAT knowledge, click here. 
When did SAT score change from 1600 to 2400?
College Board launched the SAT in 1900. Since then, the standardized test has gone through numerous changes from the scoring system to subject sections and everything else in between.
In 2005, SAT underwent significant changes in question formats, the addition of a compulsory written essay, and the shift from 1600 score scale to 2400.
In March 2016, another update to the SATs was made. This time, the maximum total composite score was brought back to 1600. The SAT total score system remains this way as of November 2020.
What is the difference between the old SAT and the new SAT?
Aside from the SAT total score, the College Board also changed:
Optional Essay: In the past, everyone who took the SATs must write an essay, which is scored individually and then added to your overall score. Since the latest 2016 update, this test is optional (you may or may not write an essay) and your essay scores will not be factored into your overall SAT score. However, the essay score will be posted separately in the report.        
Vocabulary: Highly complex, technical, or flowery vocabulary from the old SAT was replaced with real-world vocabulary that students generally use in school or work.
No more Guessing Penalty: In the previous SATs, students got their points deducted for any incorrect answers. Meaning, if you guessed and simply encircled any multiple-choice answer for those you don't know the answer to, you could lose more points. With this change, students can guess and not worry about losing points for guessed bubbles.
The biggest change goes to the point system. You can score between 600 and 2400 in the old SAT, but only between a 400 to 1600 score in the new SAT. Below, we'll zoom in closer to the different updates made for each section.
Math Section of Old and New SAT
The old SAT mathematics to new SAT math isn't so different. Students can still score between 200 and 800. Instead of 3 subsections from the older version, there are now only two parts: the "no calculator math" and the "calculator math."
The number of entries is close:
Old SAT Math: 54 total (divided into 20/18/16 randomly). 44 of them are multiple-choice, while 10 are grid-ins.
New SAT Math: 58 total (20 for no calculator, 38 for calculator part). 45 of them are multiple-choice, while 13 are grid-ins.
The content of math is mostly the same as the basics of arithmetic, algebra, functions, and word problems. New math added graphs and data analysis, then removed more geometry-focused entries.
Reading & Writing Sections of Old and New SAT
In the new version of the SAT, the Reading and Writing are two sections separately taken but are merged as "Evidence-Based Reading and Writing (EBRW)" when scored. The essay section is also made optional.
To understand the changes more clearly, read the two parts of Evidence-Based Reading and Writing (EBRW):
Reading SAT section Old vs. New
Number of subsections
Number of questions and total time available
Old: 67 total (divided randomly as 24, 24, 19) for 70 minutes (25/25/20 minutes)
New: 52 total for 65 minutes
Old: 200 to 800 separate from Writing score

New: 10 to 40 (the total is combined with Writing section score to get overall EBRW score). The EBRW scores on a scale of 200 to 800.

The biggest change in SAT Reading is the content. In the past, the questions are a mix of sentence completions, high-level vocabulary, and passage-based. The new Reading section is now entirely based on the passages assigned to you on test day.
Writing SAT section Old vs. New
Number of questions and total time available
Old: 49 total (divided randomly into 35- & 14-question subsections) for 35 minutes (25/10 minutes)
New: 44 total to be answered within 35 minutes
Old: 200 to 800 separate from the Reading score
New: 10 to 40 (the total is combined with the Reading section score to get the overall EBRW score). The EBRW scores on a scale of 200 to 800.
Like the Reading's content, the new SAT is now all passage-based, focusing on grammar and punctuation, logic and expression of ideas.
How do I convert the old SAT to New SAT?
The College Board has the best score conversion chart if you're looking for a way to convert old SAT scores to new SAT scores. 
Old SAT vs. New SAT Score Chart
If you need to compare your composite score from an old SAT to new SAT,  check this table of SAT total score with percentile info, tips, and other useful tables to help students target the best percentile for their SATs.
If you want access to the best SAT conversion chart you can find online, the tables from the College Board provides the most up-to-date, score conversion table anywhere.  Because the information is free, colleges use these tables for admissions, while examinees can use these tables to prep for another go at either the SAT or ACT:
Old SAT to New SAT concordance tables - If you're one who took the SAT before the 2016 changes and wants to re-take the SAT, you'll need these tables as a reference to determine whether your new SAT total score improved or not. These concordance tables are super-comprehensive and include:
Two sets of "Old SAT to New SAT Concordance" tables - one (the 2400 Scale table)  to concord scores from the old SAT to the new SAT, and one (the 1600 table) from the new SAT to the old SAT.
Old SAT Writing Plus Critical Reading Sections to New SAT Evidence-Based Reading & Writing Concordance Table
Old SAT Math  to New SAT Math Concordance Table
Old SAT Writing to New SAT Writing and Language Concordance Table
Old SAT Critical Reading to New SAT Reading Concordance Table
SAT to ACT concordance tables - These updated concordance tables are free to use by anyone who wants to compare the two standardized tests accepted by colleges (SAT and ACT). These two organizations team up every year or so to create these tables and help test-takers decide which route to take or to see if their scores convert better at the other side of the fence.
Superscoring Two or More SAT Results
If you're trying to combine two (or more) SAT results, score conversion or ACT to SAT conversion won't point you in the right direction. Instead, follow these tips:
1. Get your SAT total score: You'll need your composite score for all your old SAT score, and your new SAT scores. It doesn't matter how many times you've taken the SAT. 
2. Check colleges with Options for Superscore: Some college admissions offices offer Superscoring as an option for students to have the best chance at college entry possible. Here's an example of how you can take advantage of your SAT total score for each subject category:
Say you took the SAT last year and got 800 in Mathematics, but only 500 in EBRW.  Your composite score for last year comes at 1300.
"Composite score" means 1600 or the sum of both Mathematics and EBRW scores.
This year you re-take the SAT and your new SAT scores in mathematics are lower by 150, but 150 higher in EBRW. Your composite score this year may also be at 1300, but mathematics and EBRW are both 650 each.
If you pick a school that offers Superscore and you decide to go this route, you can choose the Mathematics score from last year's SAT (800) and EBRW from this year's new SAT (650) to end up with a composite score of 1450.
That 150-point increase in SAT total score can be the reason you are accepted to a particular school or not.
3. Utilize College Board's "Score Choice" Option: If Superscoring your SAT total score isn't available at your preferred school, your next bet is to opt for "Score Choice." However, with this option, you can't cherry-pick from old SAT scores and new SAT section-scores.
With "Score Choice", you can only choose 1 SAT total score (from all the other SATs you took in the past). So if your old SAT composite score is way better than your new SAT composite score, pick the old SAT score to include in your report. Note that some universities may require you to send ALL new and old SAT scores, even if you prefer to utilize "Score Choice."
Wrap Up: Understanding SAT Test Scores
As you can see, the College Board had made it easier for students to get a higher SAT score. Just the removal of the penalty for incorrect answers is a HUGE deal because if you're lucky to guess correct answers to entries you otherwise had no clue how to answer, your SAT total score can increase because of it. As such, it is always best to answer every SAT question, even if you're just guessing.
Students should be aware of the different updates, especially if you compare your new SAT scores with the old SAT you taken before 2016. The concordance tables above should help you know if you had a higher composite score or sectional score from your new SAT to your old SAT.
Schools do not publish their preferred standardized test between SAT and ACT, so students have to decide which to take and submit as part of their college admissions.  If you're taking the SATs for future college plans or weighing your option to either take the ACT or SAT, understanding these 2016 SAT changes could be the deciding factor you need.
Because the changes affect every one of the SAT sections, those who are planning to take the SATs must pick a test prep course or SAT practice created after the 2016 updates. Compare your SAT review and test prep materials before use. Or better yet, read up our top picks for SAT prep books next.