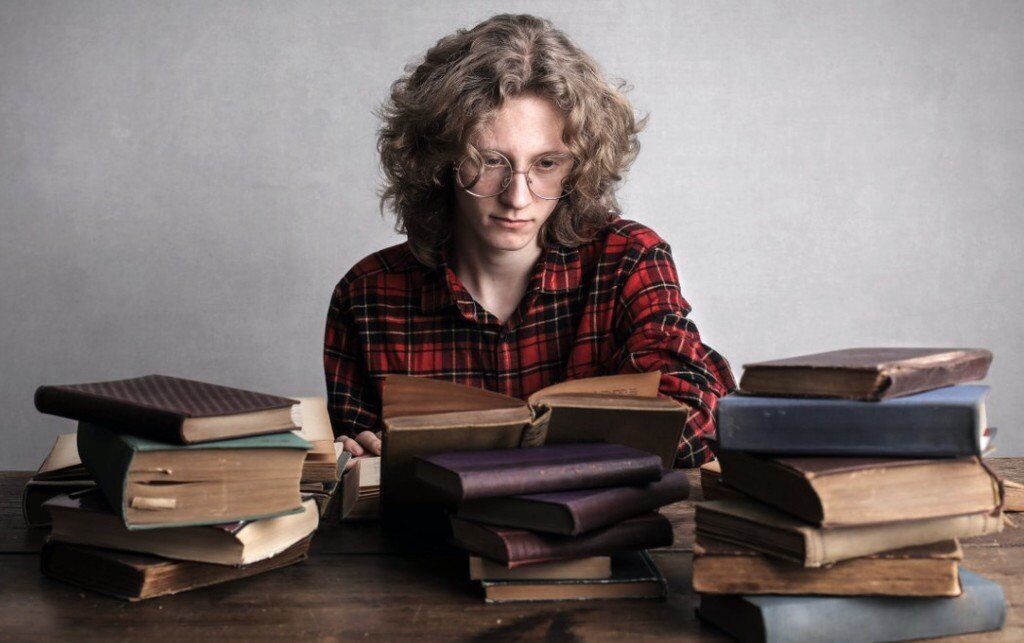 SAT vs GRE | How Are These Two Tests Different?
Making direct SAT vs GRE comparisons is neither necessary nor possible, given how the GRE and SAT are two entirely different tests for two very different purposes. The GRE and SAT are both equally important tests, but each of these two tests performs a different function with college and university admissions.
GRE vs SAT - Undergraduate vs Graduate
Whereas the SAT is taken by high school students looking to enroll in undergraduate programs as explained here, the GRE is for aspiring graduate students looking to move on to a master's degree or doctorate program. Hence, GRE test takers are graduates or prospective graduates already at college or university - not high school students. So, while here, check out what is on the GRE.
From another perspective, you take the SAT to move on to higher education, after which the GRE is a prerequisite to get into graduate school.They are both standardized tests that are considered mandatory by most college and university admission departments, meaning students will usually take each of these two tests during their education to successfully complete grad programs.To get the best score on the SAT, you should check out the best prep books here or look for the the top SAT courses in this post. Also, when comparing new SAT to old, this post gives insight into all the differences.
GRE in Lieu of the SAT
There are, however, occasional exceptions where a student may progress to a graduate school program without taking the two exams. If a high school student does not sit the SAT or comes out of their test with a disappointing SAT score, they may still get into the college or university of their choice. Also, it is possible to take the SAT more than once as explained in this article.
The application process may be more difficult, but it is nonetheless possible to meet admission requirements by presenting a strong overall application.
In which case, the student in question will still be able to take the GRE as part of their grad school application process. Just as long as they sat the GRE and got the appropriate score, the fact that they did not take the SAT will not necessarily be held against them.
What to Expect on the GRE
By now, you probably have a good idea as to what to expect on an SAT test. Reading and Math sections form the basis of the SAT, for which taking practice tests is an essential part of the prep process. Anyway, just to make sure, read our earlier guide on all SAT test parts and learn how to study for the SAT.
The GRE is a similar standardized test that likewise features a variety of math questions, verbal reasoning tests, college-level vocabulary questions, and writing skills tests. As with the SAT, you need to know what to expect before getting started - again, where prep tests may make the biggest difference of all.
Many of the questions on the GRE are designed to assess the ability of test takers to think critically and solve problems. Quantitative reasoning forms a major part of the test, along with analytical writing and high-level reading comprehension.
Understandably, of the two tests, the GRE is considered significantly more difficult. The questions can be harder to understand, the skills needed to achieve a high score are more advanced and the level of competition among those taking the test is often significantly higher. Find out just how difficult GRE is and how to study for the GRE to get the ultimate result.
How Much Time is Allowed to Complete the GRE Test?
Time-wise, the analytical writing section of the GRE consists of two essays - one issue essay and one argument essay - with 30 minutes allowed for each, over a total test time of 60 minutes.
In the verbal reasoning section, there are a total of 20 questions distributed between reading comprehension, sentence equivalent questions, and text completion questions. This again takes place over the course of 60 minutes, divided between two 30-minute sections.
The third and final section is the quantitative reasoning section, which consists of a total of 20 questions comprising problem-solving questions, quantitative comparison questions, and quantitative reasoning questions. Students are given a total of 70 minutes to complete this part of the test.
What is Considered a Good GRE Score?
Total GRE scores are calculated by combining the individual scores of each section to produce one overall score. Both verbal reasoning and quantitative reasoning sections are scored from a minimum of 130 points to a maximum of 170 points. Currently, the average scores for these two sections are 153 and 151 respectively.
Students can score anything from zero to 6 points in the analytical writing section - the national average currently stands at 4.0.
Subsequently, the answer as to what constitutes a good score on the GRE depends entirely on national averages at the time. Just as long as you score above the national average during that specific academic year, you have every chance of getting into your target graduate school.
That said, all grad schools have their own unique requirements when it comes to GRE scores and thresholds. Some may be naturally more difficult to get into than others, so it's worth checking what kind of score you need with your target institution directly.
For obvious reasons, the best schools and universities are only willing to consider applications from the best applicants.
How Difficult is the GRE?
As with every standardized test, some people find GRE tests harder than others. Some sail through the analytical writing and reading comprehension sections, only to struggle enormously with the math portion of the test.
However difficult you may find the test on the day, taking the time to prep extensively can help.  Specifically, practice tests that feature sample questions from every section may prove invaluable.
Comparing SAT and GRE tests, the GRE is understandably more advanced due to its purpose. As for what it is that makes the exam comparatively difficult, each of the following is deliberately engineered to push test takers and assess their capabilities:
1.Challenging vocabulary - one of the most important skills needed to ace the test is a developed and diverse vocabulary. Sophisticated words are deliberately and liberally used throughout the test in all sections.
2.Complex wording - in addition, sentence structure and the use of language, in general, are far more sophisticated in the GRE than the SAT. This means that it is not just about knowing what the words mean, but also about what they mean in context.
3.Time restrictions - the time allocated to each section may appear generous at first, but is actually just enough time to work your way through the questions. This inevitably puts those taking the test under a lot of pressure.
4.Essay writing - even for an accomplished writer, producing two high-level essays of quality within just 60 minutes is not easy. Particularly when you do not know in advance what you will be expected to write about.
Planning for Success
A positive mental attitude is essential for anyone pursuing a test score to be proud of. However, there is also much to be said for ensuring you take the time to practice well in advance of your test, putting yourself through as many practice tests as possible, and familiarizing yourself with the exam.
If GRE Math is your biggest fear, bite the bullet and work on your knowledge.
If you have a computer, you have everything you need to practice extensively and boost your confidence ahead of taking the test for real. Studying hard will give you the best possible chance of acing every section on the day, subsequently giving you an edge over rival candidates for the grad programs you have your eye on.