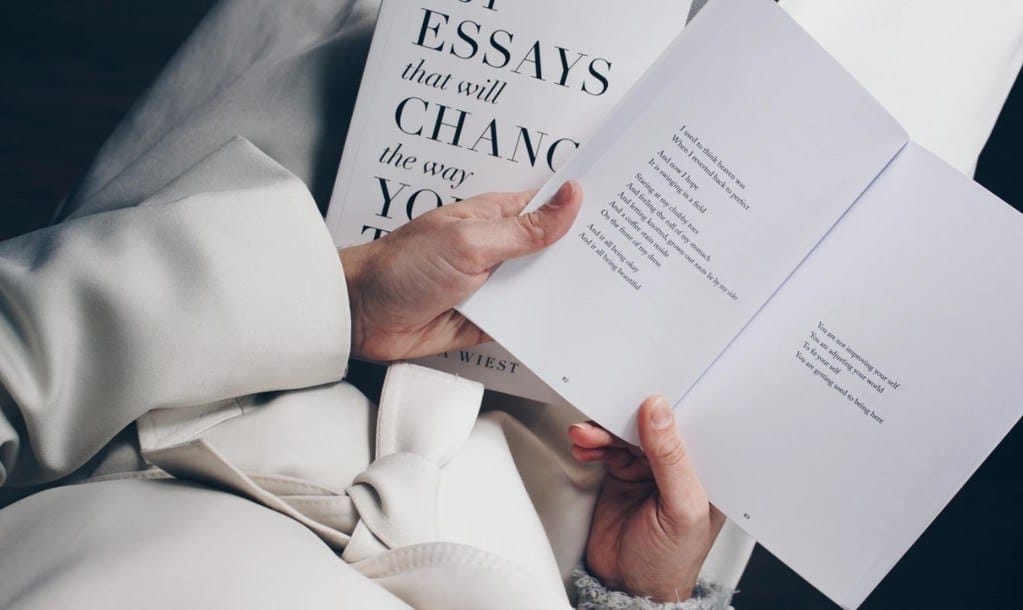 SAT Essay Score | Tips to get a great Score at the Written Part of the Test
For most students, the SAT essay score has always been the most challenging to master. Fortunately, if you already took the SAT essay in the past,  you no longer have to complete the essay section on your second go at the SATs because essay writing has been made optional since the 2016 new SAT updates.
But for those who have yet to take the SAT,  you would have to face this section eventually because you need at least 1 essay completed and graded with your SAT score. Many schools do still require the SAT essay attached to your SAT score report to gauge your writing and analytical skills (see how does the SAT essay matter here).
If you have been learning everything you need to know about acing the SATs with one of our recommended SAT prep books here or taking a prep course (we recommend some of the best SAT courses in this post), this article will help improve your writing, boost your essay score, and serve as good test prep.
What is a Good Essay Score on the SAT?
Before we dig deep into essay scores and hitting the right elements of the essay, let's first take a refresher about the SAT Essay.
What is the SAT Essay about?
The SAT Essay isn't like the essays you've been writing in high school. This is more similar to a thesis you'll write for college, except it has been crammed into one-page writing.
The test gives you an essay prompt, which is a word passage that is around 600 to 800 long. You are then given 50 minutes to analyze this and write a cohesive essay explaining your arguments along with as many essay components required as possible.  Instead, you must be ready to pinpoint:
The essay prompt - This refers to the question. It is a standardized question, so most of the essay prompts may sound similar. You have to analyze the prompts and consider how the author uses evidence/persuasiveness or other means to support his/her claims. You won't be asked to agree or disagree with a position on a topic or to write about your personal experience. You just have to focus on the author's point of view.
The topic - This one changes with every prompt of the SAT. But even one talks about Martin Luther King, and the next one discusses Angelina Jolie, the passage topics are similar in that they all argue a point, always taken from published works of popular people, use logical reasoning and evidence to back the author's claims, and express author's views.
How SAT Essays are Graded
Students who write their essay is graded based on how well they understood the passage.
Two people, who College Board trained to give SAT essay scores, are assigned to read your work. Each of them will award you between 1 and 4 points for 3 categories:
reading (to show you understood the passage),

analysis (to show you understood the author's argument), and

writing (to show how you can express with the conventions of standard written English)
All the scoring will be based on the SAT essay rubric (guidelines provided by College Board). When scores for both people are added, you should be left with 2 to 8 points for each category, with the lowest score at 2/2/2 and highest at around 8/8/8. Unlike the SAT math and reading sections, there is no composite score for the essay, so these scores are not added together. There are also no percentiles.
Is a 17 a Good SAT Essay Score? Is 20 a Good SAT Essay Score?
Technically speaking, adding the scores for Reading, Analysis, and Writing will confuse you completely. But if you're looking for the average SAT essay score you should aim, at least 6 out of 8 on all 3 categories is already a pretty good score.
Of course, it is always good to score higher (showing off your advanced writing skills).                                         
What If My SAT Essay Scores Are Below Average?
Almost all students who tried to answer the SAT essay for the first time get discouraged by how difficult it is. Because a student not only has to be good at writing, he/she also has to utilize logical and analytical thinking in the process. And these things take a lot of time to master.
The best thing to do if your SAT essay scores are below average is to:
Study more essay prompts

Familiarize yourself with the SAT essay rubric

Master a step-by-step essay writing process,

Practice with more prompts, and

Re-take the essay part when you're ready.
Even if the SATs may seem hard for you now, what's cool about this standardized test is that it's been around for over a century. Countless guides and examples of essay questions and response are readily available online.
Elements of a Good SAT Essay
Don't come in on test day without even trying to master prompt analysis and checking out multiple essay scoring examples. Here are several must-do tips that would help you do well with your essay response:
Word count: Write an average of a 700-word-long essay. Colleges do not really require very long essays, especially if the SAT guidelines are not met.

Word choice: Find simple, easy-to-read, and clear wording. Check for typos and avoid repetitive content.

The detail is key: When you are asked to analyze a passage, the best way to prove you understand it is by using evidence from the text to support the author's thesis

Persuasive elements: The author will always be persuasive in trying to make you (and the readers) agree with his/her claim. You can use this to support the argument properly. Remember that you don't really have to agree or disagree.

Facts: Get into the author's arguments armed with undeniable evidence and use it to reply to the essay.

Write for a wide audience: Passages usually seem difficult to understand at the initial reading, but as you get to read the part, again and again, the content would become clearer. Your analysis is a huge part of the essay test and would explain many technical words that are not explained literally to readers. Know your practice materials and remember to see similarities of different passages.

Introduction and conclusion: Whether you're the author or part of the readers, an essay without an introduction or conclusion just sounds different and weirdly lacking. Imagine a scorer agreeing to the evidence and argument you're pointing out with your student analysis, then all of a sudden your essay stops in the middle of a thought. Is that what you want your audience to feel?
When you begin to incorporate these elements into your personal essay, you'd be surprised at how your analysis get better with each try and eventually improve your overall essay score.
Can the SAT Essay Hurt Your Score?
In the past, essays are a part of the Reading and Writing section and the total SAT scores included the SAT essay. Since the 2016 update wherein the essay test has become optional, more and more colleges are putting less importance on this writing test. 
However, even if some colleges did drop the essay from their SAT requirements, other colleges still find a scored essay a good indication of a student's reading and writing abilities and other cognitive skills.
Note that if you plan on attending a competitive college program, they will likely need you to submit an above-average SAT score with a well-written essay with your application. These scores can still make or break your chances of attending these kinds of schools.
Should I take the Essay or Not?
When you're mastering writing for the SAT essay, don't think of boosting your SAT essay score just yet. Like most students who use all available examples online to familiarize themselves with SAT essay guidelines and get better with each passage, free your mind of scores for now. The writing isn't like the multiple-choice questions of math and reading, so you have to train for it differently as well. 
Students are always tempted to skip the essay questions completely and just be done with the SAT. While they do have the choice to not write an essay, you have to understand that there are still many schools that require SAT scores with essay included. If you want to double-check your chosen colleges and if they require a record of scored essay with your application, you can see an up-to-date list of essay-related college requirements from the College Board.
I hope this free guide could help students improve their essay scores one question at a time. And if you're still weighing your options of whether to answer this portion or not, I'd say go for it.  By practicing how to answer these essay prompts as a student, you'll gain a new skill that will be useful no matter your chosen professions.