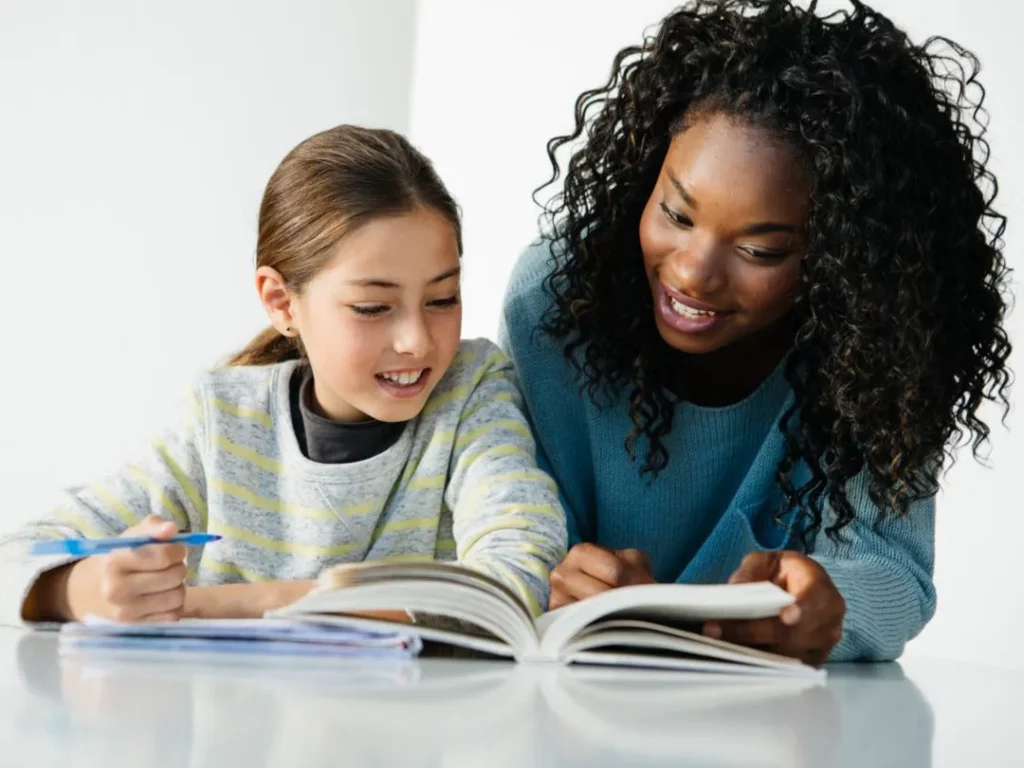 Is Varsity Tutors Legitimate? A Comprehensive Review
Before the pandemic, millions of American students were reported to be behind their grade level. With the unprecedented challenges since 2020, even more students struggled in school, particularly with the shift to remote learning.
But the state of education in the U.S. doesn't have to be bleak. Latest reports have found that tutoring can have an extraordinarily positive effect on students' learning, with over 80% of collected studies reflecting significant improvements for K-12 children who regularly met with tutors. These instructors can not only provide one-on-one guidance that helps children catch up in school, but they also have a remarkable effect on propelling students toward greater academic success.
If you're looking for a tutor to help your student,  finding a reliable tutoring service can seem daunting. With so many tutoring options available, it can be time-consuming to evaluate which service is right for you or your child.
The name Varsity Tutors has probably come up in many of your searches as a desirable choice. But before you entrust them with your or your child's education, is Varsity Tutors legit?
In this comprehensive review, we will take a closer look at the service to help you make an informed decision.
Understanding Varsity Tutors
Before we dive into our breakdown of Varsity Tutors reviews, let's take a closer look at what exactly it is. Varsity Tutors is an in-person and online instant tutoring service that connects students to highly qualified tutors across various subjects.
What Is Varsity Tutors?
Varsity Tutors is a tutoring service that offers personalized, one-on-one tutoring for students in many subjects. The Varsity Tutors platform caters to students of all ages, from K-12 to college students and even graduate students.
Varsity Tutors has a team of highly qualified tutors who are experts in their respective academic subjects. These tutors are carefully selected based on their academic credentials, teaching experience, and ability to connect with students. They are passionate about their subjects and are committed to helping students achieve their academic goals.
Varsity Tutors offers a wide range of subjects, including math, science, English, history, and foreign languages. The service also offers test prep courses for standardized tests such as the SAT, ACT, GRE, and GMAT.
How does Varsity Tutors work?
Varsity Tutors works by matching students with tutors who have expertise in the specific subject area the student wishes to improve. The process begins with a free consultation in which the student's academic needs are assessed. From there, a tutor is selected based on the student's specific goals and learning style.
Once a tutor is selected, the student and tutor work together to create a personalized learning plan. The tutor will provide one-on-one instruction, helping the student understand difficult concepts and providing guidance and support along the way.
Varsity Tutors also offers online classes, which allows students to connect with tutors from anywhere in the world. Online tutoring sessions are conducted through live classes in a virtual classroom, where students and tutors can interact in real-time. This makes it easy for students to receive tutoring no matter where they are located.
Overall, Varsity Tutors is an excellent resource for students who need extra help in school. With personalized one-on-one tutoring, students can improve their grades and gain confidence in their academic abilities.
Evaluating the Quality of Tutors
The quality of tutors is crucial when it comes to choosing a tutoring service. It can make all the difference in a student's academic success. Let's evaluate how Varsity Tutors selects and vets their tutors.
Varsity Tutors' Selection Process
Varsity Tutors has a rigorous selection process to ensure that their tutors are highly qualified and experienced. The process starts with an application, where potential tutors are required to provide extensive documentation of their academic and tutoring qualifications. This includes their transcripts, teaching certifications, and any relevant work experience.
Once the application is submitted, Varsity Tutors conducts a thorough background check on each applicant. This includes a criminal background check, as well as a review of their work history and references. Only the top candidates are selected to move on to the next stage of the process.
After passing the background check, candidates are required to complete a subject matter exam to demonstrate their expertise in the subject they wish to tutor. This ensures that each tutor has a deep understanding of the subject matter and can teach it to others.
Tutor Qualifications and Expertise
Varsity Tutors' tutors come from various academic backgrounds and have expertise in multiple subjects. The service ensures that its tutors have outstanding academic records and extensive teaching or tutoring experience. Many of the tutors hold advanced degrees in their field, and some are even current or former professors.
Varsity Tutors also offers ongoing training and support to its tutors. This ensures that they stay up-to-date with the latest teaching methods and are able to provide the best possible instruction to their students.
Student-Tutor Matching
Varsity Tutors assigns a student to a tutor based on the student's specific academic needs and goals. The student's learning style is also evaluated to ensure that they are paired with a tutor whose teaching style complements their learning style. This personalized matching system ensures that each student has a tailored learning experience.
Once a student is matched with a tutor, they are able to communicate with each other through Varsity Tutors' online platform. This platform allows them to schedule sessions, share documents, and communicate in real- ime. It also provides a record of each session, so students and parents can track their progress over time.
Analyzing the Learning Experience
The learning experience is a significant factor in the effectiveness of a tutoring service. A good learning experience can make all the difference in a student's academic success. Let's analyze the learning experience offered by Varsity Tutors, one of the most popular tutoring services available today.
Personalized Learning Plans
Varsity Tutors provides each student with a customized learning plan based on their academic needs and learning style. This personalized learning plan ensures that the student receives an education that is tailored to their learning needs and goals.
The tutor takes the time to get to know the student and their unique learning style and then creates a plan that will help them achieve their academic goals. This approach ensures that the student is getting the most out of their tutoring sessions and is making progress toward their academic goals.
For example, if a student is struggling with math, the tutor will create a learning plan that focuses on the areas where the student needs the most help. The tutor may also incorporate different teaching methods, such as visual aids or hands-on activities, to help the student better understand the material.
Online and In-Person Tutoring Options
Varsity Tutors offers both online and in-person tutoring options, allowing students to choose the learning environment that works best for them. This flexibility is especially crucial for students with busy schedules. Online tutoring is a convenient option for students who may not have the time or resources to travel to a tutoring center. It also allows students to work with tutors who may not be located in their area.
On the other hand, in-person tutoring can be beneficial for students who prefer face-to-face interaction with their tutor. In-person tutoring also allows the tutor to work with the student in a more hands-on way, which can be helpful for subjects that require physical manipulation or demonstration, such as science experiments or music lessons.
Tools and Resources for Students
Varsity Tutors provides students with access to various tools and resources to enhance their learning experience. These resources include practice tests, study guides, and interactive learning tools. These resources can be especially helpful for students who are preparing for standardized tests, such as the SAT or ACT.
For example, Varsity Tutors offers a free SAT practice test that students can take online. The test is designed to mimic the actual SAT, giving students a chance to practice their test-taking skills and get a sense of what the real test will be like. The site also offers study guides for a variety of subjects, including math, science, and English, which can be a helpful resource for students who are struggling in these areas.
Overall, Varsity Tutors offers a comprehensive learning experience that is tailored to the needs of each individual student. With personalized lesson plans, flexible tutoring options, and a variety of tools and resources, Varsity Tutors is a great choice for students who are looking to improve their academic performance.
Pricing and Payment Options
Pricing is always an essential factor when choosing a tutoring service. Varsity Tutors' rates range between $50 and $100 per hour. Actual rates will vary based on factors like grade level, the qualifications of your tutor, the subjects required, and other details.
Comparing Costs with Other Tutoring Services
Varsity Tutors' pricing structure is competitive compared to other tutoring services in the market, and the cost varies depending on the subject, location, and type of tutoring requested. The company's pricing is upfront and transparent, ensuring that there are no hidden fees or surprise charges.
Payment Plans and Discounts
Varsity Tutors offers payment plans for students who wish to sign up for multiple tutoring sessions. This option allows families to spread out the cost of tutoring over time, making it more manageable. The platform also has discounts for students who sign up for longer-term tutoring packages. This option not only saves families money but also provides students with the consistency and support they need to succeed.
Additionally, Varsity Tutors tries to make sure every student can access quality tutoring services regardless of their financial situation and offers scholarships and financial aid to qualifying students.
Refund and Cancellation Policies
Varsity Tutors has a fair refund and cancellation policy. The service allows students to cancel a tutoring session without penalty up to 24 hours before the scheduled session. Unexpected events can arise, so this policy is a nice way to make sure families and  students have the flexibility they need to succeed.
Varsity Tutors stands behind their tutors' ability to help students achieve their academic goals. If a student is not satisfied with their tutor's service, the company also has a money-back guarantee. 
The Verdict: Is Varsity Tutors Legitimate?
Overall, Varsity Tutors is legit and offers high-quality tutoring services to students of all ages. The service has an extensive selection process for tutors and provides personalized learning plans and resources for students. The pricing structure is transparent, and payment plans and discounts are available for long-term tutoring needs.
The company seems committed to providing our students with the best possible tutoring experience to help them achieve their academic goals. With these factors in mind, Varsity Tutors is an excellent choice for those seeking a dependable, effective tutoring service.
Why We Suggest Learner Instead
Varsity Tutors cares about quality tutoring and adapting education to each student's unique learning style, which is a similar approach to Learner, a premium online tutoring service.
While Varsity Tutors provides an extensive selection of tutors, the sheer volume can sometimes feel overwhelming. On the other hand, Learner's curated approach simplifies the decision-making process by presenting students with options that are thoughtfully aligned with their learning profiles.
The emphasis on tailored instruction, meaningful connections, and a simplified selection process creates an environment in which learners can truly thrive. If you value a learning experience that is crafted to your unique needs and aspirations, Learner might just be the perfect fit for you.
Additionally, Learner's private tutoring can offer more flexibility in terms of scheduling and pacing. The tutors are often more accommodating to the unique schedules and learning styles of their students, leading to a tailored and effective learning experience. This level of adaptability can be especially beneficial for students juggling multiple commitments or those seeking a more personalized learning journey.
In conclusion, while Varsity Tutors undoubtedly offers a comprehensive and well-structured platform for academic support, the personalized touch, affordability, and relatability offered by Learner are factors that give it an edge. 
Both options have their merits, and the decision ultimately boils down to individual preferences and learning needs. But Learner remains our top pick to help you achieve academic success.