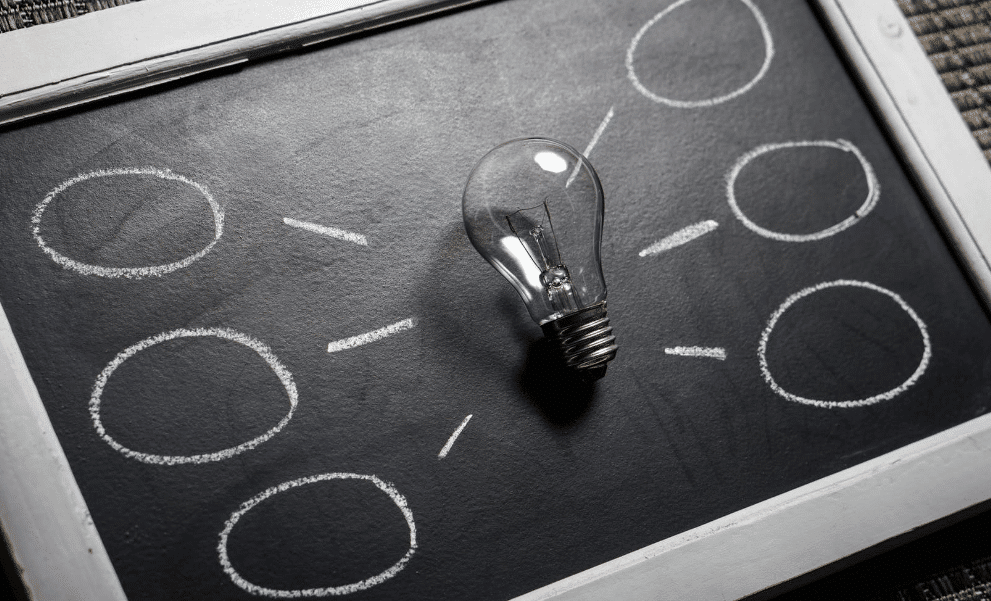 LSAT Sections | A Complete Guide to What's On the Test
Compared to all the other standardized tests available today, the LSAT sections are a few with the most straightforward format. One look at the LSAT sections, and you'll get a pretty good idea of what skills and knowledge are going to be tested. 
However, this doesn't mean that you can just glimpse at this test's format and immediately know what's on the LSAT. If you want to take on this test effectively, you might want to learn more about it in detail and get the best LSAT prep course and best LSAT prep book, of course. This LSAT sections guide will give you the ability to understand as we will discuss the LSAT (Law School Admission Test) structure and its different portions that will help you craft a solid LSAT prep test study plan. 
Mastering the LSAT Format: A Closer Look at the Sections of the LSAT
Before we go into detail about what is on the LSAT (Law School Admission Test), let's first look at the general format of this standardized LSAT test. Some of the most important details that you should know are the following:
The LSAT test is primarily a multiple choice questions test with a writing section at the end. The LSAT question types vary from one section to another, however.
The LSAT test length is a bit longer than other standardized tests as it runs for 4 hours and 15 minutes.
The LSAT is transitioning from a pen-and-paper test to a digital one. This might affect a lot of test-takers that are just planning on registering for the test.
How many multiple choice questions are on the LSAT test? This test usually has 100 or 101 multiple choice questions but the scores are scaled from 120 to 180.
All five LSAT sections are all multiple choice questions but one section is experimental, so it doesn't add to your score. Like the writing section, this part is also sent out to law schools so it's still recommended that you answer it.
Now that we've got the basics down, we can already look into the different sections of the LSAT. By learning about the details every section, you'll be able to prepare accordingly and have the ability to pass the test. So to help you direct your efforts in the right direction, apart from our LSAT tips, here are the areas that you should get ready for.
LSAT Logical Reasoning
Why Logical reasoning is divided into two sections? The LSAT logical reasoning section tends to start strongly as its first part would be the Logical Reasoning portion. Logical reasoning is divided into two sections and amounts to about 50% of your score. This shouldn't come as a surprise, though, since logical reasoning is one of the most important skill lawyers should have.
But what is Logical Reasoning actually? It determines your ability to  interpret information. Logical reasoning section consists of aptitude questions. These require a logical level of analysis to get to the correct solution.
Logical reasoning section is usually composed of 24 to 26 logical reasoning questions in each section. You're also given 35 minutes to answer each sections so this portion alone will already take a bit more than an hour to finish.
What are the LSAT logical reasoning questions like, you might be wondering? Logical reasoning questions part of the LSAT test will gauge your ability to analyze, ability to evaluate information, ability to understand point of complete arguments, and apply logic to abstract concepts.
Because of this, expect that the questions in logical reasoning section will require you to take apart the arguments in the provided passage and look for the fallacies contained within. There will also be some logical reasoning questions that might ask you to draw a conclusion from the provided arguments.
Either way, there will be a lot of analyzing and picking passages apart in the logical reasoning section. This section is considered as the trickiest by a lot of test-takers in LSAT test. This section can also be very time consuming, so it's crucial that you prepare well for the logical reasoning section.
The biggest challenge in the logical reasoning section is how the text is presented. As this section tests your logic, it can be quite confusing. The phrasing can be tricky so you have to read and comprehend the text carefully. It's also common for the texts to have logical errors that fall into different categories, making it all the more challenging to spot them.
Remember that you only have 35 minutes to finish this section. The best way to prepare for the logical reasoning questions part of the LSAT is to practice reading sample passages and questions as well as learn the rules of logical reasoning thoroughly. These will help you fully understand what the questions are asking and identify the errors present in the text.
LSAT Analytical Reasoning Section
What is analytical reasoning in LSAT? - The analytical reasoning section is also known as the 'Logic Games' section. Logic games section involves four games and each have four to seven multiple choice questions. The Analytical Reasoning section of the LSAT is also a notorious part of this standardized test. Logic games questions is going to measure your ability to understand a structure of relationships and draw conclusions.  A lot of test-takers finds analytical reasoning section very challenging although logical reasoning is the very area where the most improvement is seen. According to experts, once students figure out the right strategies in approaching analytical reasoning or logic games section, they can easily answer the questions and get good LSAT score.
Analytical reasoning is composed of 4 logic games that come with 4-7 multiple choice questions each. That's a total of 16-28 questions. You're given 35 minutes to answer these multiple choice questions which makes it all the more challenging.
What exactly does this logic games in analytical reasoning section test? The multiple choice questions in analytical reasoning sections are designed to gauge your ability to understand the impact of rules on outcomes and choices as well as the structure of relationships involved in them. It will also test your ability to analyze and require you to draw inferences about the aforementioned relationships. Your ability to visualize scenarios is also tested in LSAT analytical reasoning.
What makes analytical reasoning section tough is the conditions that come with the scenarios that you have to visualize. Most multiple choice questions add a new condition that will only apply to the said item so things can get very confusing.
Because of this, it's crucial to pay a lot more attention to analytical reasoning section when getting ready for the LSAT. It will be beneficial for you to look up several LSAT logic games examples that you can practice answering. There are different game types that can come out in the LSAT test and you need to be familiar with them in order to identify and solve them accordingly.
LSAT Reading Comprehension Section
If there's one thing that you should know about law school, it should be the fact that it comes with a lot of reading. Reading comprehension section part of the LSAT prep will  test your ability to read and understand. This explains why your reading comprehension skill is still going to be tested even at this point in your academic career.
The reading comprehension section of the Law School Admission test or LSAT comes with about 27 questions that you should answer within 35 minutes. Reading comprehension has 4 passages that are about 400 to 500 words long. Three of the reading comprehension section classifieds as single reading passages while one contains two shorter related texts. This falls under the sub-category of this section known as 'Comparative Reading'.
The passages have different topics. Usually, their topics are focused on Law, Social Sciences, Natural Sciences, and Humanities.
As a test takers, you will notice that reading comprehension section will be heavy on reading. With the time constraint, it can also be one of the most nerve-racking sections of the Law School Admission test for test takers.
It might seem tough but it's also highly possible to train for reading comprehension test section. In fact, there are lots of different strategies that you can try. Improving your reading comprehension will help you go a long way, for starters. Others not just work their reading comprehension but also improving their reading speed.
You might also want to try practicing with actual passages from old LSAT test questions and sample passages. Reading comprehension will help you familiarize with the structure of the text and the kind of questions that come after. Doing daily reading comprehension questions can also help you get ready for this area.
LSAT Experimental Section
The LSAT experimental section is a relatively unique component of the LSAT because experimental section can take the form of any of the other sections in the LSAT. This means that it can make you take any of the other four sections twice.
Why is there such an LSAT sections? Well, as its name suggests, it's an experimental area. This is where the LSAC inserts the LSAT questions that they are trying out for the next tests. This explains why this experimental section doesn't really contribute to your total LSAT score. However, as mentioned above, it's still worth answering because its results are also sent to the law schools you're applying to. This section also has 35 minutes for test-takers to finish it.
LSAT Writing Section
What is LSAT writing sample section?
The LSAT writing sample is a sample of your article writing to submit to the law school to test your ability to write or writing skills.
Like in other standardized tests, the LSAT writing sample is also not scored. However, you can't just opt to skip LSAT writing sample because this section is also sent out to the law schools that you're applying to.
This means that you still need to prepare for this portion of the test. To do that, you should practice writing compelling arguments based on the provided facts.
Your writing sample should demonstrate solid reasoning with the help of a good supporting evidence. You should also be able to express your idea clearly in your writing sample and make sure your writing prompt will present a decision problem and on that decision problem part of your writing sample, you will be asked to decide between those two.
Will I have a prompt for my writing sample? This writing sample part will prove to be challenging because you don't know what the prompt is about. This is why it's best to look for LSAT writing samples and examples of analytical essays in preparation for the LSAT. These will clue you in on the topics that might come up in the test. You might even be able to come up with ready answers to certain topics.
In this section of the test, you only have 35 minutes to write an essay on an assigned topic.
Preparing for the LSAT
We won't be surprised that even after reading all the LSAT sections in this LSAT prep quick guide, you'll still be worried about how to study for the LSAT. This is a complex and difficult test with only have 35 minutes each sections to finish so it can really be intimidating. Passing the exam is not that easy so make practicing and learning about LSAT as your priority. However, we are confident that the things we've mentioned in this LSAT prep about the different LSAT (Law School Admission Test) sections will be helpful to your efforts and have the ability to understand more about the LSAT. Make sure to keep them in mind when creating a study plan and they might just help boost your test preparations and pass the law school test.
LSAT Sections FAQS:
1. What is the Hardest Part of the LSAT?
The answer to this question depends from person to person, depending on your most excellent intellectual skills. With that said, most test-takers find Analytical Reasoning (or logic games) to be the most challenging section of the LSAT.
2. Can you cheat on the LSAT exam?
Cheating is a severe business. There are documented cases where people have been arrested and charged with cheating on the LSAT exam. They've gotten criminal records and will never get to become attorneys.
Watch also this video for more information.
3. Can I improve my LSAT score?
To improve your scores on LSAT, you need to create a study plan, practice intensively to improve your speed, spend more time learning from your wrong answers.
4. What score is good on the LSAT?
A score of 160 or above is typically considered a good score on LSAT; however, there are plenty of law schools with LSAT scores of 150 or lower within their median range, so don't be discouraged.