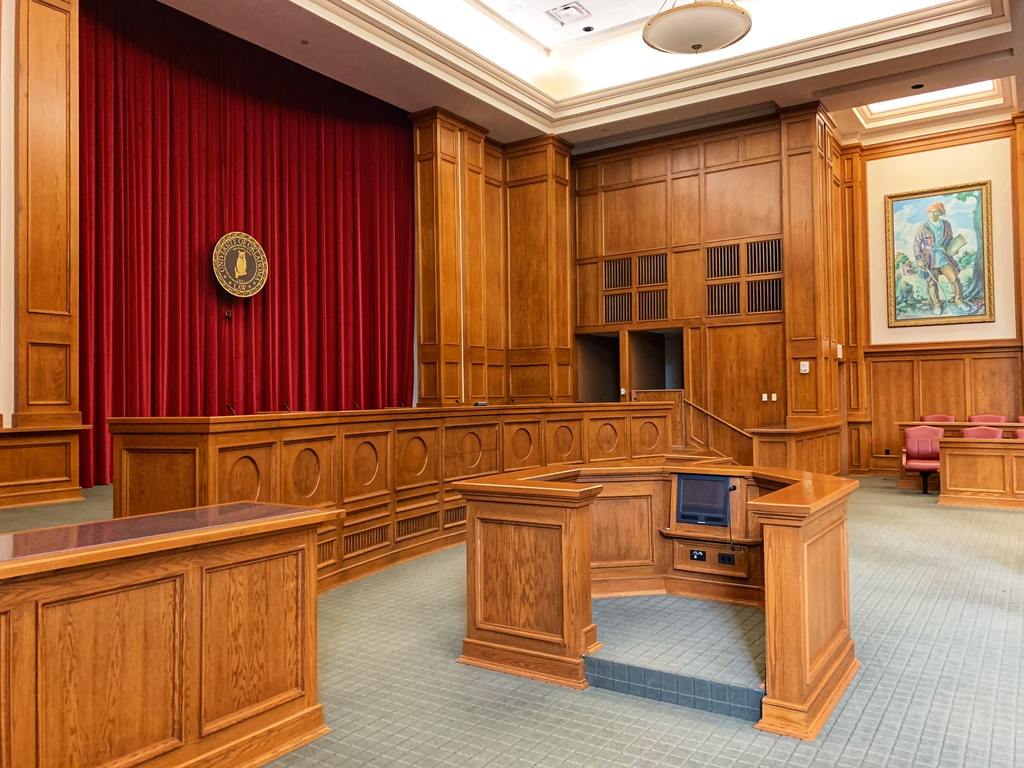 How to Become a Prosecutor | Steps Toward a Demanding But Rewarding Career in Law
If you've been watching the recent legal dramas such as Suits and Better Call Saul like me, then you have probably been inspired to step into the fray and star in a real life legal drama of your own. If those legal dramas are anything to go by, one would expect that the life of a lawyer is one to covet as it's mostly the lawyers who get the lion share of attention. Who wouldn't want that corner office overlooking the hustle and bustle of the city with a team of paralegals at their beck and call.
Unsurprisingly, a lawyer's life is slightly exaggerated in these shows but what stays fairly true to life is the power of the prosecutor. No one can doubt the influence and power a prosecutor has as the government's representative in both your favorite legal drama and in real life. It is unsurprising then that there are many of us who would like to learn how to become a prosecutor, with one hand on the book of the law and the other one towards justice.
There are many steps between now and a job as a prosecutor from passing the LSAT to passing the bar Though this guide is aimed towards those who are just taking their first steps, those who are further along in this process might find valuable insights later on. (If you're on the LSAT prep stage, you can even skip ahead and read our review on the LSAT study books to help you prepare.)
So to those who are just beginning the most important step is to learn the prosecutor definition. You can't be a prosecutor if you don't know what it is. The prosecutor role in the courtroom is to represent the government in a criminal trial against an individual accused of breaking the law. Conversely, you may want to learn how to become a defense attorney.
Now that you're starting to learn, we can reveal the first step: more learning.
Earn a Bachelor's Degree
More specifically, you will need to get a Bachelor's degree. It is true that you don't need a specific kind of major to get into law school. If you want to get into law school with a Bachelors in Cinematography or Mechanical Engineering, feel free. I know Some of my college buddies took unconventional routes to law and it worked in their favor (in some part) by helping them distinguish themselves from the pack. However if you do decide to go the road less traveled by then make sure you're prepared and meticulous. You would need to demonstrate an ability to research well and in depth so seek out courses that rely heavily on research ability. You would also need an explanation why you chose a different path than the norm and how that supports your dreams of being a prosecuting attorney. Also you should be able to answer easy but relevant questions such as 'What is prosecution?'. Sometimes the most basic things are the easiest to forget. (By the way, the answer to that is 'The conduction of a legal process against someone due to a legal charge')
But there are reasons why some paths are more traveled than others. By taking a course such as History, Business, English, Philosophy, and Political Science, you're making a clear statement of intent to any law school reviewing your case. There is no need to try to prove your case to the admission's board and most of these majors have the research intensive courses that law schools are looking for.
Lastly, you should carefully choose which undergraduate school you will study at. Many law schools take into consideration the quality and thus the ranking of the undergraduate school you attended. This does not necessarily mean you need to attend the best undergrad school overall but one that has a strong humanities program and is respected in the field you attend to study. For example if you were planning to major in Political Science, you would already know to look at the US News Rankings for Political Science. If those schools are out of reach, consider attending a smaller liberal arts college with an emphasis in the humanities.
Take the Law School Admission Test (LSAT)
Now that you have attained your bachelor's degree in the major of your choosing, it is time to prepare for the crucial next step, the LSAT. Also to quiet those in the back saying that the LSAT is not always required, I got the memo. It's understandable that it might be tempting to skip the LSAT altogether since it has been a loosening requirement and (at the time of this writing) a global pandemic isn't making things easy. But I argue that by taking the LSAT, you are opening more pathways you can take to become a prosecutions lawyer. It's never a good idea to cut your chances before you even begin.
So you'll need to do well on the LSAT and the best way to do well is to know it and to study it. The LSAT itself is done in two parts. The first part is multiple choice and the second part is a written essay. The multiple choice will have 1 scored analytical reasoning section, one scored reading comprehension section, two unscored logical reasoning sections, and an unscored section that could be any of the above.
For those who are starting, we know how stressful and anxiety-inducing this part of the process can be. I remember when I wondered what the difference between analytical and logical reasoning was so we built this site to guide readers like you through this process. I already mentioned our reviews on the best LSAT books in the beginning but that is only one article in a plethora of resources here you can use.
Additionally as you already know you can find sample tests on the LSAT site. This is especially useful if you have questions about LSAT Flex and how taking the test online will affect its administration. Take your time and do this right. There is no rush so try to do your best and aim for a score above 160.
Go to Law School to Get a Law Degree
After you take the LSAT and have a score of at least 160, it is time to apply to law school and actually learn the law. With your score in hand and an idea of what kind of law school you would like to attend, you can narrow down your list of schools that you will apply to.
The admissions process is competitive so you should apply to a variety of schools to increase your chances. You might have heard separating your applications between your reaches and your safety during the undergraduate application process and the same idea applies here.
There should be a mix of schools you will probably gain admissions to to schools that are just right out of your reach in terms of GPA, LSAT scores and other factors. For example, a reach school will have a median GPA and LSAT score similar to yours while a safety school will have a median GPA and LSAT score significantly below yours. LSAC should have processed your application using its Credential Assembly Service so it will be relatively easy to apply to multiple schools. You should aim to do twelve to seventeen applications and strategically apply so you can decrease your chance of rejection while increasing your bargaining power when it comes to the scholarship negotiation.
Now as you're completing your law school application, you should start compiling a list of professors and supervisors that are willing to write letters of recommendations. Additionally, you should start drafting a resume and personal statement tailored to the institutions that you're applying for. This should all be done while keeping an eye on application deadlines. Nothing is worse than finishing an application just to realize the deadline has passed. After all that, just submit your application and let the acceptance letters roll in.
Pass the Bar Exam
This is the home stretch now and you're that much closer to becoming a crime prosecutor. With our help you got into your target law school, graduated with high marks, and obtained commendations from those who taught you. There's one thing left and that is the bar exam. There's going to be a lot of material tested on there so it's best to study smarter not harder. With our guides, that should not be a problem.
Like the LSAT, it's good to familiarize yourself with the exam before you prepare. The bar generally takes place across two days but in some jurisdictions it can last as much as three. There are also various formats such as the MBE (Multistate Bar Examination) or the UBE (Uniform Bar Examination). It is important that you choose which format Bar exam you want to take depending on your individual needs and goals. This in itself is a lot to go over for this brief guide but you can find other resources on this site to help guide you through that decision.
After deciding on which Bar you would like to take, the next step is to prepare for the exam. Most of you will probably take a preparation course beginning in early June or late May. If you work for a law firm (more about that in the next section), it would be wise to see if they will cover the costs of studying for and taking the Bar. Most employers will gladly pay the associated costs but be sure to follow their guidelines. We also have resources for the Bar exam and reviews on courses you might be interested in taking.
Consider an Internship or Clerkship
While you are still studying law, it would also be helpful to pick up an internship or clerkship along the way. The legal field is competitive and saying that you worked in a judicial clerkship can separate you from the pack. Though some of these opportunities are paid, most are not but you should at least be able to earn school credit. Additionally, the traditional internship and clerkship has evolved as the legal field becomes more complex. You can find the traditional judicial clerkships and legal clinics but opportunities like externships and pro bono projects.
Judicial clerkships are the most popular internship for law students. If you were able to get a judicial clerkship, you would be working for federal and state court judges while gaining valuable knowledge about the inner workings of trial and appellate courts. Since these internships are research intensive and require quite a bit of writing, it will help you if you wish to find a career as a criminal prosecutor or appellate law.
As for legal clinics, you will gain experience by working within your own law school. This opportunity is usually available for second and third year students to practice what they learned in school. You will be able to perform real world legal work (under supervision of course) and see how the things you learn apply in the real world. If you can't afford time away from the campus, this is an opportunity for you.
Lastly there are the externships and pro bono opportunities. Externships are similar to legal clinics but you get to practice outside the school and in a specific area of interest. If you're looking to practice in a specific area, this is a great way to get experience. Pro Bono projects are a great way for students to serve the marginalized communities and underserved populations. Not only will you gain valuable legal experience while providing a service sorely needed but overlooked.
With these experiences under your belt and your bar exam behind you, you should be able to look forward to a successful legal career.
Prosecutor Salary and Career Outlook
Jobs in the prosecutor's office are coveted and highly competitive. There's only so many people the government would hire. The best way to apply is to investigate the different prosecutorial positions that are available and narrow your efforts to the few that interest you. Most prosecutors begin in either the general misdemeanor or appellate section though this might differ depending on your geographic location. You should go to court and find out who is the prosecutor.
You should focus on the prosecution lawyers and understand what their work day is like so you will have knowledge of what that position entails. This is important when determining what exactly the prosecutor office is looking for since this is highly dependent on the office and the work day of their prosecutors will give you invaluable insights to the job. For example, a trial attorney position for the computer crime section will look for an interest in information technology and computers.
Be aware that only some organizations will hire new law graduates and only in particular circumstances. If you wish to apply as a prosecutor as a new law graduate, you should seek out these programs and understand their requirements. Though they differ, a strong academic performance is usually required. As a prosecutor your salary will vary depending on location and level of experience. Though recent pay data shows that the average district attorney earns around $75,000 a year. Assistant attorneys are paid from $72,000 to $111,000 depending on your tier.
Now that you know how to become a prosecutor, the only thing to do now is start. We will be here as you take these steps with guides and resources to ensure your journey is a successful one.