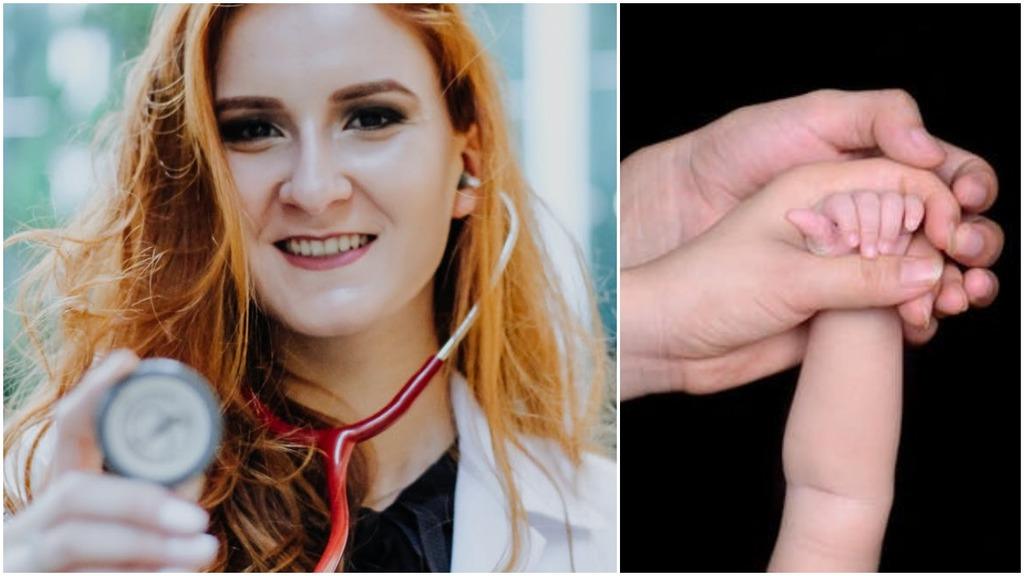 How to Become a Family Doctor | Education and Career Guide
Are you considering a career in family medicine? My complete guide will walk you through the steps needed to become a family doctor including the MCAT prep materials needed to pass the MCAT test.  
 You can choose to become a family doctor if you love to treat patients of all ages. Family doctors are highly trained professionals who treat a wide variety of diseases and conditions.
The main focus is on the family. If you are interested in becoming a family doctor, you must complete a Bachelor's degree, take the MCAT test, attend a medical school, finish a residency training then apply for a license.  
Who is a Family Physician?
These are the type of doctors who provide lifelong care to a whole family. Many doctors specialize in 1 area of medicine but not family doctors or general practitioners. Family doctors will treat each organ and every disease in all people.
They will do an extensive physical examination, treat illness, provide immunization and even create an individualized treatment program.
They will build long-lasting personal patient-doctor relationships and will be present in all cycles of your life.
How to Become a Family Doctor
Many students end up pursuing family medicine because they don't feel limited. Family doctors will take a variety of clinical cases because they can take care of people of all ages and backgrounds.
A specialized field will leave you wanting more especially if you love to do a little bit of everything. Aspiring family doctors must take prerequisite courses in the social sciences, mathematics, and life sciences.
They include chemistry, biology, physics, sociology, psychology, and Mathematics. Liberal arts coursework may be needed to help with critical thinking.
The next step is taking a Medical College Admission Test (MCAT) which will determine if you are ready to join a medical school or not. The USA healthcare system requires a student to take the MCAT test which will examine knowledge of biological, physical sciences, just to name a few.
And how hard is medical school? Medical schools are competitive so make sure you plan well so as to pass the test. It will be helpful if you will volunteer at a local hospital or even take extracurricular activities.
All medical school graduates are required to enter a residency program. The ultimate goal of this program is to get the needed experience in a healthcare setting. The final step is getting licensed.
All states require family doctors to be licensed before practicing their careers. The requirements are almost the same.
Should I Become a Family Doctor?
If you are wondering if to become a family doctor or not, read this article. Family medicine is an extremely satisfying career for people who like to have a personal relationship with their patients.
Family doctors provide personalized healthcare. They will diagnose, treat all diseases and conditions, perform screening tests and monitor their patients to determine if they are improving or not.
Taking Care of People of All Ages and Backgrounds
If you love taking care of people of all ages and backgrounds, family medicine is for you. Family doctors are just like general practitioners except they focus mainly on families. They will deal with all clinical cases because they don't want to limit themselves in one area of medicine like specialist doctors.


You Enjoy Building Meaningful Relationships With Your Patients
If this is really you, study family medicine. Family physicians are a people's person and they see their patients year after year. They value interpersonal relationships and can even treat 3 generations from the same family.


Handle a Really Broad Range of Diseases and Conditions
If you crave variety in your work, you will love to be a general practitioner or a family doctor.  Do not go for a specialized field because you will be left wanting more.
With family medicine, you will oversee acute and chronic health conditions of your patients, keep records of your patients and sometimes perform operations and deliver babies.


Difference Between Family Practice and General Practice
Family doctors focus on the care of an entire family and most of the time they grow with the whole family. They treat adults and kids, unlike pediatrician who treats only children or an internal medicine physician who treat only adults.
A general practitioner is a doctor who renders healthcare to all people regardless of their disease or condition.  It is important to note that they have many striking similarities. They include:
They treat a wide variety of patients
They treat almost all diseases and conditions
Both will not hesitate to refer their patients to a specialist if a disease or condition becomes worse.
Career Requirements
Family doctors have a lot of career requirements, just like general practitioners.  They have to complete 4 years in undergraduate school, 4 years in medical school, 3 to 7 years in a residency program, take tests and apply for a license.
They treat a wide range of ailments, from a sinus infection, pneumonia, diabetes to strep throat. This requires a lot of training, classroom education, and even extracurricular activities.
They must be licensed and certified in order to practice their career. Medical licensure and Board Certification issues the license. It legally permits you to practice family medicine.
It is the duty of the board to protect people by licensing only qualified and competent doctors.
6 Steps to Becoming a Family Doctor
There are the steps you need to take to become a family doctor.
Obtain a Bachelor's Degree
Take the Medical College Admission Test     
Earn a Medical Degree     
Finish Residency Training  
Obtain a Medical License    
Advance Your Career By Becoming Certified in Family Medicine
Gaining the knowledge and skill to practice family medicine is extremely crucial.  You will be saving lives by diagnosing and treating their diseases hence be sure many people will benefit from your knowledge and expertise.
Be prepared to learn healthcare information, do research, do data management, just to name a few. You will also interact with patients and use a variety of tools needed in your work.
Talking to experienced family doctors, watching medical news and videos and speaking with a career counselor can help you figure if family medicine is right for you or not.  
Obtain a Bachelor's Degree
Family medicine education starts with a bachelor's degree with subjects such as mathematics, chemistry, biology, physics and sometimes sociology and psychology.
Biology and Chemistry
All medical schools require life science subjects. They will give you a glimpse of what medical school will be like. In addition, the life sciences are prerequisites for entry to medical schools.
Medical College Admission Test (MACT) will test your knowledge of these subjects so make sure you score them very well.  Some of the bachelor programs in life sciences include the following:
Bachelor in biochemistry
The undergraduate major in Biology
Bachelors of Science in Microbiology and many more
Social Sciences
Social sciences are useful for a family doctor who will be looking forward to building doctor-patient relationships. Social sciences include sociology and psychology.
Mathematics
Many medical schools require students to take mathematic subjects such as probability and calculus so as to be able to interpret data and even give the right medication dosages.
Please Note: Please check with your medical school to which you will apply to determine their requirements.
Take the Medical College Admission Test
The goal of the MCAT test is to asses knowledge of science subjects needed to study family medicine.  Other areas that are of interest include:
Critical thinking
Problem analysis
Analysis of data
Written analysis
The test has 4 sections which are as follows:
Social, psychological and biological foundations of behavior
Biochemical and Biological foundations of living systems
Reasoning and critical analysis skills
Physical and chemical foundations of biological systems
How to Prepare for the MCAT Exam?
This is one of the frequently asked questions by students who are aspiring to study medicine. Plan accordingly and start to study some months before the test. There are MCAT prep materials that can help you with the test.
The study resources have test questions from old MCAT questions that you can practice with. They are closer to your actual MCAT questions. Practice with the questions to gain knowledge and build up the mental stamina.
Get yourself a study schedule. By setting yourself a deadline, you will be able to achieve a lot before your test date.
Grab a copy of the topics that will be on the exam
Take the MCAT test only when ready
Studying with your fellow students can make the process a little fun
Earn a Medical Degree
Training for family physicians is a process that requires them to attend a medical school. Students are expected to take classes in:
Biochemistry
Pathology
Pharmacology
Anatomy and physiology
Microbiology
Dissecting animals to gain experience of what bodies look like
Interact with patients
In order to apply to medical schools, students are expected to have completed a bachelor's degree and MCAT test. A good score of the test will guarantee you to be accepted by a medical school.
It will take 4 years to complete. You will have class education, lab-based education plus clinical rotations.
First 2 years
The first 2 years of medical school will have classroom education.  
They will study all the classes listed above.
Lab-based Education Plus Clinical Rotations
Years 3 and 4, medical students will have lab-based education plus do clinical rotations in hospitals where they will interact with patients. Under the supervision of their lectures, they will diagnose, treat and even perform some basic medical procedures of their patients.
You will gain lots of experience in the hospital. You will learn how to handle your patients, create data and develop a doctor-patient relationship. If you are looking to pursue a career in family medicine, you can consider any of these top medical schools:
Johns Hopkins University
Columbia University
Harvard University
Cornell University
Stanford University
Mayo Clinic School of Medicine
University of California-San Francisco
University of California-Los Angeles (UCLA)
Stanford University
Oregon health and science university
University of Pennsylvania
Many of them have a department of family medicine and student have the perfect opportunity for placement in resident programs. Some universities such as Oregon Health and Science University place their graduates in family physician practice such as nursing homes, hospitals, home visits, or small offices.
Finish Residency Training
Keep in mind that medical school graduates must complete a residency program practicing their profession. You will spend 3 to 7 years applying your knowledge and work with patients under the supervision of qualified and experienced family doctors.
It is a crucial time to grow in your clinical knowledge and career. Most of what you will learn will come from your patients so I would advise getting into a program that will motivate you to be with patients.
There are many accredited residency programs that family medicine physicians can join. Many of the programs strive to provide the highest quality clinical education to their residents.
Residents will learn the following:
Learn behavioral issues of patients
Inpatient and outpatient training
Gain skills in continuity and family-oriented obstetrics
Evidence-informed decision making
Maternal health
Data management
Patient counseling
Advocate for their patients and communities
Diagnosis of illness and treatment
Practice management
Leadership skills
Home visits and many more


Maternal and Child Health
As a resident, expect to do prenatal visits, work with children and pregnant women. You will care for both the mother and the baby. You will gain skills in family-oriented obstetrics, neonatology, adolescent care, and outpatient gynecology.


Inpatient Medicine
Participating in a medical residency program is important as you will gain lots of experience in taking care of patients. You will visit different hospitals where you will be diagnosing and treating patients under the close supervision of established doctors.
During your residency training, you will be earning a salary which ranges from $40,000 to $50, 000 per year.
Obtain a Medical License
You need a medical license before you practice your profession. It is illegal to practice family medicine without a license. Who should complete this application? Only those who have met the requirements.
Physicians must pass rigorous board exams and do lots of training. Thanks to these requirements, there are no unqualified or quacks doctors in the USA today.
Licensing requirements include completing a bachelor's degree, passing Medical College Admission Test, graduating from a medical school and attending a residency program.
Disclose all the information when applying for a license. Hiding some information from a licensing board may result in license denial.


Why Licensing Board make Family Physicians get Licenses
A family doctor diagnoses and treats diseases. A licensing board ensures that physicians hold appropriate education for their practice.


Advance Your Career by Becoming Certified in Family Medicine
Family doctors are required to be certified periodically. What do I mean by certified? Board-certified means that the family doctor has met the requirements of a medical board for certification.
Healthcare education never truly ends. Doctors can advance their education and this comes with a lot of certificates. This will help you climb the corporate ladder faster in your medical career.
Choosing a mentor can help you in advancing your career. Mentors will share their wisdom or experiences with you and can decide if the certificates are worth or not.
Family Doctor Salary
Physicians earn high incomes hence can repay student loans and live comfortably no matter where they choose to work. The average annual pay for a family doctor in the USA is $206, 069 per year.
Based on many job listings, wages typically start from $68, 922 and go up to $352, 975 per year.
According to the Medical search and consulting firm Merritt Hawkins & Associates, family physicians and pediatricians are given a lower salary compared to surgeons and cardiologists who earn over $500,000 a year.
It is worth noting that certain parts of countries pay their doctors very well. Average salaries for doctors in metropolitan areas tend to be higher.