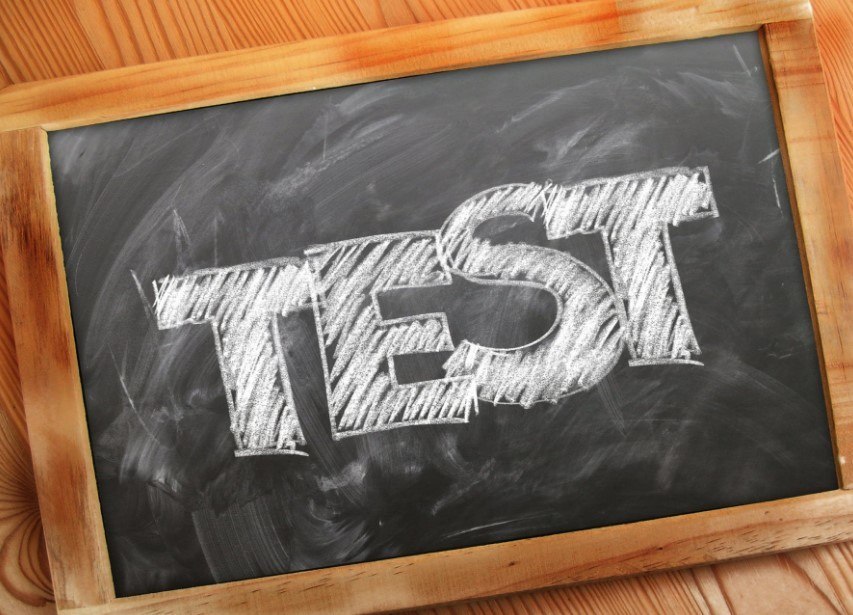 What is On the GRE? | Get to Know Analytical Writing, Quantitative, and Verbal Reasoning Sections
With the numbers showing that there's a steady growth in the rates of graduate school applicants and enrollees, it shouldn't come as a surprise that more and more future test takers are getting curious and asking a lot of questions about what is on the GRE general test. We also explain the diference between SAT and GRE in this dedicated post.
Graduate Record Examination, or GRE, is the most common general test material graduate schools use in their admission programs. So if you want to pursue a post-grad diploma, you'll need to get a GRE prep book and take GRE general test first.
Being a standardized test, you don't have to go in blind when preparing for the GRE general test. There are tons of pointers, tips, and other kinds of content that will help you get ready for test day and ace that GRE scores you are aiming. In this guide, we'll try to tell you everything you need to know to get acquainted with the exam so you'll know where to start preparing for GRE general test.
The Basics about the GRE that You Need to Know
With the promise of better job opportunities and higher learning, graduate school can really be an appealing option to many students. However, it also comes with a lot of challenges. The first of which is the application process of the university and program you want to get into.
Aside from the recommendations, letters, and other requirements specific universities and programs ask for, you'll also most likely need to take the GRE general test to qualify for graduate-level studies.
While it will measure certain skills of yours, it's also very useful for some to help them gauge whether they be able to handle the intensity of grad-school programs.
All GRE sections will include questions that will test your skills and knowledge that will prove to be useful to succeed in postgraduate programs. It's about critical-thinking and decision-making, for the most part. As higher levels of education prove to be more complex, this exam will offer you a glimpse into what's in store for you if you do get into a grad school program.
To help you better understand and to answer your questions about what the GRE is all about, we'll answer some of the most frequently asked questions about it below.
What does GRE stand for?
GRE stands for Graduate Record Examination.
What is on the GRE?: GRE Format, GRE Score, Section and Content
Now that you know the basics of the GRE, we're now going to cover the more pressing part of preparing for the said exam. As future test takers, It's imperative for you to learn about the format, section, and content of the GRE if you want to be fully prepared in taking it. So to help you do that, we're breaking it down further below.
The GRE Format
Thee are 3 sections in the GRE waiting for the test takers. These are the Analytical Writing section, Quantitative Reasoning, and the Verbal Reasoning section.
The Analytical writing section of the GRE, test takers will need to write essays that are articulate, well-focused, and effective. This is where you're supposed to articulate complex ideas in a concise and effective manner. This will measure and test your ability to analyze a written text then address the topic the best way you can. You only have 30 minutes to complete and to answer all questions to this portion or section of the GRE test.
The Quantitative Reasoning  and Verbal Reasoning portion of the GRE are usually multiple choice questions types but can also include some modifications of the said test question types. It can also involve passage selection, text completion, or the selection of as many correct answers as possible. Verbal section of the GRE is compose of 3 parts, text completion, sentence equivalence, and reading Comprehension.
Each of them has two sub-sections wherein the first part will provide instant scores while the second part will contain questions that are adjusted to the performance levels of the test-taker.
This means that if you did well on the first part of the section, the second part will contain harder questions to further challenge your abilities. 
It might seem daunting but as the scores will be adjusted as well, it will really benefit you to do well in every part of the exam.
The GRE structure usually leads with the Analytical writing portion first followed by the Verbal Reasoning and Quantitative Reasoning sections. Each section of the GRE has an allotted amount of time so its best to be aware of such as well.
What is GRE like?
The GRE is composed of both multiple choice, text completion, select-in-passage, and analytical writing prompts question types to test the well-roundedness of your skills and knowledge. It's available through the Computer delivery format and the Paper-delivered format.
Some experts say that the GRE is less difficult than other standardized post-graduate level exams. However, it is still more challenging than other standardized tests that you have probably taken in the past like the SAT or ACT.
What is the GRE good for?
As mentioned above, the GRE is a standardized test that is required by many universities for their grad school admissions.
You can use the results of this exam to apply to several different universities that offer the post-graduate program that you wish to take.
The results are valid for five years so it shouldn't necessarily add a lot of pressure to you when applying for grad school programs.
You are also allowed to take it up to 5 times in 12 months and you can take it once every 21 days, so if you want to get the best scores, you can try again for it.
Do you need to take the GRE to get into grad school?
Not all universities require GRE results for their graduate school admissions but a lot of them do, so it's just better to take it to be on the safe side. Taking this exam might also allow you to apply to more schools which can then up your chances of getting into a post-grad program that you've always wanted to get into.
When and where can you take the GRE?
The GRE is a very flexible exam, so you don't necessarily have to take it on a specific day of the year. So if you're wondering when to take the GRE, you can take it pretty much any time of the year. Just make sure to refer to the ETS testing schedule to check which GRE exam dates would work for you and you can register for.
It will be best to take it before you start applying for universities and programs, however, so you'll already have your GRE score on hand when you send in your requirements. Experts usually recommend doing it about 2 to 4 months before the admissions applications deadline of the program you're gunning for.
As for where you can take the GRE test, there are several testing centers in various parts of the country that offer both computer-delivered and paper-delivered exams. Paper-delivered exams are only available thrice a year, however. So if computer-delivered GRE type of exams and testing centers are available near you, it's best to learn about their schedule.
What is the GRE test length?
The GRE exam contains two essays, two quantitative and two verbal sections, and one experimental section. Test takers only have 3 hours and 45 minutes to complete and finish the entire GRE test. There's certainly some time pressure involved in the process but should be enough for you to cover the entire GRE length.
In the analytical writing section consists of two essays with 30 minutes allowed for each section of the test, over a total test time of 60 minutes.

In the verbal reasoning, there are two verbal sections and about 20 questions between reading comprehension, sentence equivalent questions, and text completion questions. This will takes place over the course of 60 minutes.

The third and final section is the quantitative section, consisting 20 questions, quantitative comparison questions, and quantitative reasoning questions. Test takers are given a total of 70 minutes to complete this part of the GRE tests.
How much is the GRE Test?
The GRE test costs about $150 to $255 or more, depending on where you're taking the test, the subject you want to take, and if you have other special handling requests for your score. You can also pay extra if you want to get some official GRE study materials from ETS.
How do you prepare for the GRE?
While the GRE is mostly a gauge of your capability to survive grad school, it doesn't mean that you can't boost your odds of getting better scores. What are the effective GRE test prep measures that can help you out? Here are a few tips:
Take a GRE sample test. This will help you gauge what you already know and what you still have to know to ace the exam.
Review and read test  prep books and study guides can help you learn more about the exam and prepare you thoroughly for it.
Do a good deal of research. Look up GRE test sample questions, read about other people's experiences and recommendations, and just try to learn as much as you can about the exam. This will help you cover all your bases to fully get ready for the exam.
Create an effective study plan. Such things can really help out when getting ready for a standardized test, so make sure to do it as well.
We also recommend reading the guide to GRE preparation by Study Prep Lounge.
What to bring to GRE?
Test-takers are required to bring valid identification, the confirmation email for their testing appointment, and an authorization voucher (if applicable).
For those who are taking the paper-delivered exam, they should also bring 4 No.2 or HB pencils and a good eraser.
Do you get a calculator on the GRE test? Yes, you can use the on-screen calculator for questions that require some computation if you're taking the computer-delivered test. Those taking the paper-delivered exam can borrow calculators from the testing center.


The GRE Test Scoring System
The  analytical writing, verbal reasoning, quantitative reasoning, section of the GRE test are scored differently which kind of attests to the complexity of this exam. Each of the two Analytical writing prompts will gain you 0 to 6 score scale, in half-point increments which will then be averaged for the GRE score. The quantitative reasoning, verbal reasoning section can gain you 130 to 170 points.
This doesn't mean that you shouldn't pay attention to the analytical writing section or essay part of the exam to get a good GRE score, though. The GRE test sections may not seem like they have equal bearings but as the scores are averaged, separated, and adjusted according to difficulty, you still need to do your best in every portion.
Aiming for a high GRE score is always ideal as it can boost your odds of getting accepted in the program you've been applying for. This is why you're allowed to re-take this test several times so you can gun for a higher score. However, in some cases, the average of all the exams you took will be sent to the admissions committee of the program you're applying for, so it's still recommended to do your best on every take.
To help you further understand how you can get better scores for this exam, you can refer to the official ETS scoring guides.
The GRE Content
What exactly does the GRE contain? As the ETS puts it, they test for four general areas of knowledge: critical thinking, analytical writing skills, quantitative reasoning, and verbal reasoning. These are clearly noted in the different sections of the exam so it should be easy to tell where certain skills will be evaluated during the exam. On top of these, it will also test your problem-solving and data interpretation skills.
As for the actual content, the content depends on the test type you'll take. As there's the General test and the Subject test, you should expect to tackle different topics on the different types of exam.
For the General test, you should expect to deal with vocabulary, high school mathematics, reading comprehension, and essay-writing questions.
The Verbal Reasoning section is focused on vocabulary words which will test you to select and use the right words to complete the meaning of a sentence. Test-takers tend to find this rather tricky, so you have to come prepared.
For the Quantitative reasoning portion, you'll be asked to solve problems and measure your ability to analyze an arithmetic, algebra, geometry and data analysis mathematical problems and answer these questions on math concepts and topics. Quantitative comparison question involve high school math questions so it might be best to brush up on algebra, geometry, and data analysis knowledge for this part.
As for the Analytic Writing section, you'll mostly need to write one short essay that analyzes an issue and another one where you will analyze an argument. A paragraph on a general issue will be presented as a prompt for the first essay and you'll need to analyze the topic with sound reasoning. The second prompt will present an argument. You'll then need to discuss whether the argument is a good one or not.
If you're taking a GRE subject test, then the topics will be more concentrated on the subject of the exam. Most people take these tests to highlight their skills in the said area of knowledge even if they're not always required by admission committees. If you're gunning for a top university, however, it's highly likely that you'll need to take a GRE subject test that is related to your program of choice.
You can take a GRE subject test on these disciplines:
Physics
Biology
Mathematics
Chemistry
English Literature
Psychology
Like with the general test, you can take a practice exam for a specific discipline to help you prepare and get to know the actual test. So, for example, you plan to pursue higher education in Psychology, you should start by taking the GRE Psychology practice test.
Conclusion
As mentioned earlier, the GRE can be one of the most complex exams that you can take in your academic career. So if you want to ace it and get great results out of it, it's vital that you prepare thoroughly for it. Fortunately, there are tons of information available about this exam, so you don't have to blindly take the plunge. With ample research, reading test prep books and practice tests, you can definitely boost your odds in getting the results and high GRE scores you need from this test.
Frequently Asked Questions:
1. Which schools accept GRE scores? 
Harvard Business School, Stanford Graduate School of Business, Wharton School, Massachusetts Institute of Technology – Sloan, Columbia Business School are some of the universities accepting GRE scores. Refer also to this YouTube video.
2. How can I prepare for the GRE test?
Preparing for the exam, you must have a positive outlook, remember that positively leads to success. Have enough rest the day before the test, and you must organize your study materials before you start the session.
3. How do I register for the GRE General Test?
You can register for the test online via www.ets.org/gre. You can also watch a quick video on How to Register for a GRE test.
4. Can I use a calculator on the test?
The GRE General Test includes an on-screen calculator for test-takers to use in the Quantitative Reasoning section. The calculator has four functions (addition, subtraction, multiplication, and division) and a square root.
5. How long are GRE scores valid?
The short answer is about five years. The long answer depends on when you took the test. Your GRE scores are valid five years from the end of the testing year when you took the test.