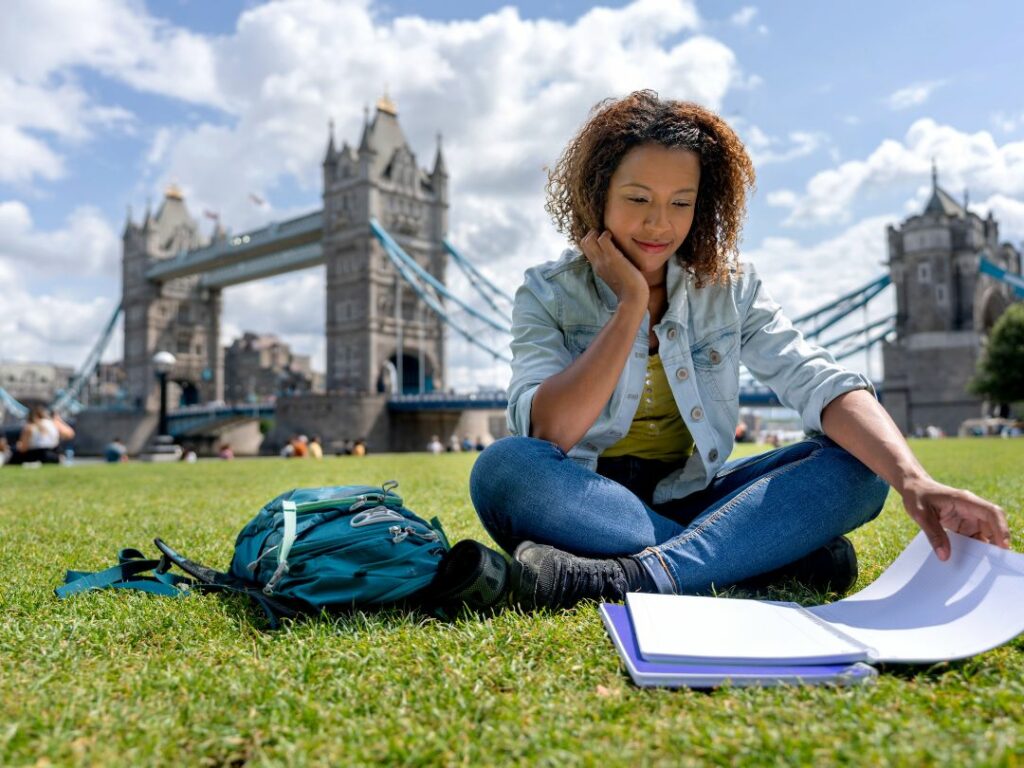 Can You Get a Scholarship for Golf?
Are you pursuing a pro golf career and want to use a golf scholarship to pay for college? Although scholarships for golfers may not be as common as those for football or basketball players, student-athletes can get a scholarship to play and compete in golf.
One key factor that qualifies one for a golf scholarship is their golf skills and abilities. Many colleges require seeing a student play a game or tournament before they can be offered a scholarship for golf. If traveling to a golf course isn't possible for you to do consistently, you could practice from your living room with a high-quality putting mat. Now you can sharpen up your golf skills before you hit the golf course.
What Are Golf Scholarships?
Golf scholarships are grants that student athletes can get to help pay for college based on how well they play golf. There are scholarships from the US government and private organizations, among other places and organizations.
Scholarship money earned from a golf scholarship can cover the cost of tuition, room and board, books, and other educational expenses for student-athletes. Some golf scholarships can be used more than once, so the student can get money for more than one year of school.
Students usually need a high school diploma or the equivalent to get golf scholarships for college. They also need to be able to show how good they are at the sport. Some scholarships may also require students to keep up a certain GPA or take part in other activities outside of school.
Can You Get Golf Scholarships?
Sports scholarships are becoming increasingly popular, but can you get one? The answer is yes! Many golf scholarships are available for men and women of all ages.
If you're looking for a golf scholarship, contacting your local golf course or country club is the best place to start. They may have information on golf scholarships that are available in your area. You can also check with your state's golf association.
Many national golf organizations offer golf scholarships. The American Junior Golf Association (AJGA) offers several golf scholarships, as does the National Collegiate Athletic Association (NCAA).
No matter what sport you choose, starting your athletic pursuits early is the best way to become stronger. Student-athletes typically start playing as high school students or younger. If getting golf or other athletic scholarships is your goal, consider looking for schools with solid golf teams and golf programs in your local district.
If you're still unsure, contact college coaches and see which schools they recommend or openly recruit from.
If no schools in your area offer spots on golf teams, consider starting one yourself at your local golf club. In today's world, connecting with other people with similar interests is easy, and you'll likely discover other student-athletes with a desire to play college golf.
How Can You Get a Golf Scholarship?
The first way is to look into schools that have golf programs. Many of these schools offer scholarships to students who are interested in playing golf for their school. You'll need to research the different programs and find one that fits your needs and abilities.
Another way to get a golf scholarship is to join a junior golf program. These programs often offer scholarships to talented young golfers. If you're serious about playing golf in college, joining a junior golf program is a great way to get started and build connections that could open doors and avenues that may be less well-known.
Finally, you can also contact local golf clubs and organizations. Many golf clubs host young golf programs or have access to professionals who can offer sound advice for what programs you should seek. If you don't know of any clubs or organizations in your area, you can always check with your local golf shop or pro shop. Most are happy to help advance the sport in any way they can.
Is a Golf Scholarship Worth It?
A college golf scholarship or even partial scholarships can be a great way to get your education paid for. Still, it is essential to consider the time commitment and level of competition involved to decide if it is right for you. Like any sport-based scholarship, If you are passionate about the game and willing to put in the work required to make it onto a college golf team, athletic scholarships can be a great way to pay for college and eventually earn your degree.
Golf or athletic scholarships work just like academic scholarships. They can help you get the money you need to go to college and study what you want to study. They can also help you get more attention and recognition. Ultimately, it depends on individual circumstances and how much a person is willing to invest in pursuing a golf scholarship.
It will also take a lot of practice. However, not everyone has the time or resources to drive to a golf course every day. Plus, it can be expensive. Invest in an indoor putting mat that feels like putting on a real green.