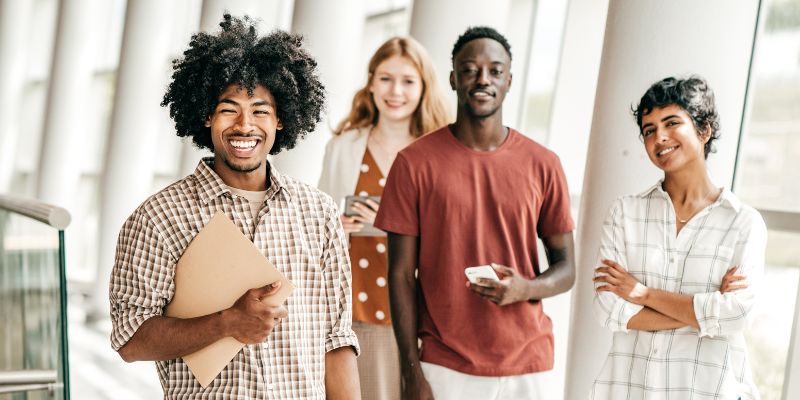 Lifelong Learning Scholarship
The Lifelong Learning Scholarship is an annual $500 scholarship that's open to all students who believe it's important to always be learning. The deadline to apply is November 1, 2022, and winners will be announced on November 15, 2022.
About
As humans, we never stop learning and growing. Being open-minded to the ideology that we never stop learning is crucial in life as it shows optimism and initiative. We want to award one lucky student $500 so that they can continue to inspire others with their knowledge and ideas. 
Learning doesn't just take place in the classroom; we constantly learn from each other and our environment. The more we learn from each other, the more compassionate we can be in solving a lot of problems in our world and society. Those who recognize and exemplify this knowledge are most deserving of this award.
Scholarship Details
Amount: $500
Application Deadline: November 1, 2022
Eligibility Requirements
Believes learning throughout life is important
High school senior, undergraduate student, or graduate student
Current U.S. citizen or permanent legal resident
How to Apply
You can apply for this scholarship on the Bold.org scholarship platform. Simply set up a free account and submit your application for the Lifelong Learning Scholarship, along with a short essay answering the following prompt:
Why is learning important to you?
How do you plan to continue learning throughout your life?
Scholarship Frequently Asked Questions
When is the scholarship deadline?
The application will be open through November 1, 2022.
What is the scholarship prize? 
The scholarship award is $500.
When will the winner be chosen and notified?
Prior to the announcement date, we may contact finalists with additional questions about their application. Recipients will be chosen based on the merit of their application. 
How will the scholarship be paid?
We will send the $500 award check to the recipient in their name.
How will my application information be used?
StudyPrepLounge manages this scholarship with the support of the Bold.org scholarship platform. Bold.org takes student confidentiality and privacy incredibly seriously. Please refer to the application page on Bold.org for full details.