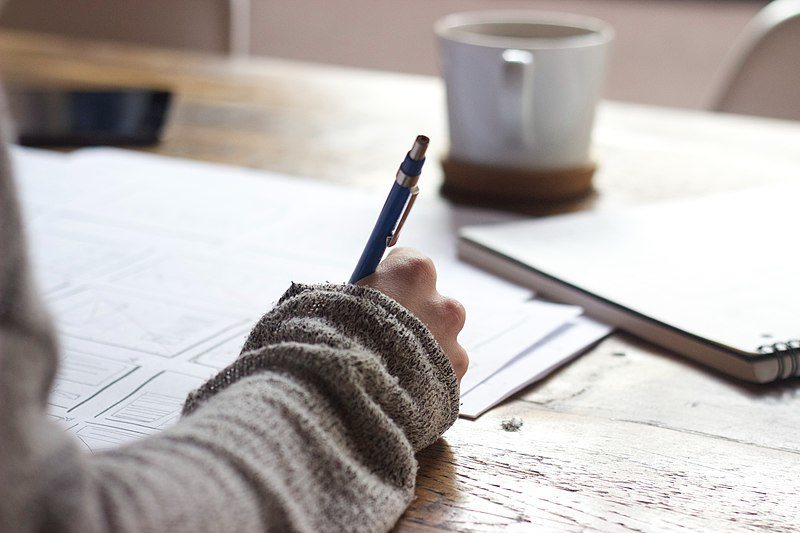 SAT Sections | Learn All About the Test Parts and Questions to Get a High Score!
The SAT is divided into 3 major SAT Sections and 1 optional portion. 
If you're studying with a SAT test prep book (we have the best one right here), you are familiar with the different parts of this standardized exam. If this is the first time you've heard about SAT sections, format and question types, then this post is for you. We also covered the SAT Reasoning Test.
Familiarizing yourself with the different SAT sections can even make or break your SAT scores, especially if you want that perfect score to which we dedicated this post. And before you move on, check out our SAT vs GRE tests comparison.
What Are the SAT Sections?
According to the 2016 update from the College Board (the non-profit organization that created the SAT), the SAT consists of four sections: 
Reading - To test Words in Context and Command of Evidence
Writing and Language - To test Expression of Ideas, Standard English Conventions, Words in Context and Command of Evidence
Math (divided into the "No Calculator" and "with Calculator" subsections) - To Test problem solving, data analysis, Heart of Algebra and other additional

SAT math topics

Essay (optional) - To Test reading comprehension, analysis, and writing skills (have in mind that there are colleges where SAT essay is required

)
All the contents of the SAT are supposed to be "everything you learned in high school" and "everything you need to survive college." Simply put, all the questions of the SAT ensures you are well-equipped with the right writing skills, reading comprehension, advanced math skills required for college students.  This is why you can also take SAT after high school. There are plenty of SAT prep courses to help you with this (here's our reviews for the best ones). 
So how many questions are on the SAT all in all? 
Every section has a corresponding number of questions and amount of time allotted to finish. 
The entire SAT has 154 questions, which you are allowed to answer for 180 minutes.
The SAT Essay is separate and involves only one essay, which you are allowed to write for another 50 minutes. 
The breakdown of SAT questions is as follows: 
Reading:  52 questions (65 minutes)
Writing and Language:  44 questions (35 minutes)
Math (No Calculator):  20 questions (25 minutes)
Math (With Calculator):  38 questions  (55 minutes)
Except for the essay section and Math with calculator subsection, all other sections follow a multiple choice SAT format.
Sometimes, students will receive experimental or pre-test questions (that do not turn into SAT scores), but are included in the exam. The College Board uses these questions and the data gathered from the answers as a survey or study if such questions are fair and appropriate for future use... or if not. When this is the case, you are given an additional 20 minutes and more questions squeezed into your exam. 
The SAT Reading Section
The SAT Reading Section is subdivided into five types of passages. They are: 
1 Fiction Passage (includes 10 questions) - This is taken from a novel or short story based in U.S. or world literature
2 Science-based Passages (includes 10-11 questions per passage) - The passages are taken from science journals, books, and other science documents.
2 History/social studies (includes 10 to 11 questions per passage) 
The entire reading section runs 65 minutes with a total of 52 questions, which means you'd have around 1 minute and 15 seconds to answer each question so you will need to take SAT reading practice seriously.
The Reading section tests your ability to comprehend the context of passages, determine the tone of a text, and find evidence within a particular passage to support your answer to the questions given. You will find our advice on SAT reading most helpful.
Reading passages are not exclusive to texts. Sometimes, there will be charts, graphs and other types of data. 
For some people, this is the easiest SAT section of all, but since we aren't equal, other students may still find the questions hard. If this is the case, the best advice is to skip that particular passage, continue with the Reading section and come back to the unanswered questions.                
The SAT Writing and Language Section
You may think that the Writing and Language section seems similar to what's on the SAT Reading section, and you're not entirely wrong. This section also revolves around how well you'll understand the passages, so if Reading tests your comprehension, writing tests your editing skills. 
The writing and language section, usually just called 'writing' part by SAT proctors, consists of four passages. Each passage has 11 questions. You must answer the entire section within 35 minutes. 
Unlike the Reading passages that are fiction and focus only on specific topics, passages on the Writing Section are all nonfiction with topics ranging from science to humanities, careers, social studies, history, and so much more. You'll be faced with arguments or narratives, which you will deem either right or wrong (and then correct).  
As you guessed, your best bet to score high on this section is to practice SAT grammar rules. 
The SAT Math Section
As we mentioned in our SAT math prep guide, the Math Section has two subsections: 
The Calculator Portion - On the first part of the Math Section, you are allowed to use a calculator to solve any of the 38 questions.

You are given 55 minutes to complete this subsection.

Note that you cannot use just any calculator - the one you bring to the testing center must be one of the SAT-approved calculators.

The No-Calculator Portion - This second part of the Math Section requires no calculator to answer 20 questions.

You are given only 25 minutes to complete this subsection. 
Both subsections will test your problem solving and real-world math skills. 
In addition, 22% of the math section has a grid-in question format. Instead of choosing from the provided multiple choice answers like the rest of the SAT sections, grid-in questions require you to solve the problem and enter the answer in the provided grids of your answer sheet. Make sure you understand how this is done, since entering numbers in the wrong location could lead to a wrong answer immediately. 
You should also brush up your knowledge about algebra, problem solving, data analysis, structure of equations, geometry, trigonometry, complex numbers, and so on.
The SAT Essay (Optional)
The SAT essay is an optional section, since not all colleges and universities require this for college applications. Plus, the College Board only attaches one essay per student, so taking multiple essays wouldn't really be ideal unless you feel your first essay was just average. 
If you're going to take the essay, you'll have 50 minutes to work on it. 
First, must read the 600 to 800-word passage. Don't rush. Complete reading the entire passage before writing.
Make your outline. Note that the essay isn't about explaining if you agree about the passage or not. Your goal is to analyze the author's argument and explain if the argument is persuasive or not.
Do not rush writing. It is important that you spend the bulk of your essay time with the actual writing.
Leave a couple of minutes for proofreading to correct spelling mistakes, grammar errors or incomplete sentences that you may have left. 
The essay will be graded according to your reading comprehension, analysis, and writing skill. Two people will be grading your essay based on these 3 components and giving them a score on a scale of 1 to 4. Scores from both grades will then be added to look something like 2|2|2 (the lowest essay score) to 8|8|8 (the highest score possible).
Are Certain SAT Sections More Important Than Others?
What does the SAT test you on? Are certain sections more important than others? 
To answer this, you must first understand how SATs are scored. You can read about the SAT percentiles here.
When it comes to scoring, the SAT has two major test sections: Math Test and the Evidence-Based Reading and Writing Test. Each section will receive a score ranging from 200 to 800. When you add scores to these sections, you get the composite score that ranges between 400 and 1600.  This number is a big deal because it is prominently displayed at the top of your SAT score report and colleges usually look at the score to gauge a student's college readiness or as a major factor for initial screening. 
However, there are some instances where universities and colleges look at section scores. It is for this reason as well that students could focus better on certain SAT sections than others. These instances include: 
If your strengths match the school's main courses. Colleges may sometimes check either your math section scores if you're applying for a math-heavy course. Meanwhile, the Reading/Writing section scores could be more important for liberal arts schools.
If you get an average composite score, but at closer look, you got exceptionally high in math and significantly lower in English (which brought down your total SAT score). If you're aiming for a degree in any mathematical field and your case is exactly like this, the college admissions could ignore your composite score and just focus on your Math section score.
If the college is looking for a tie-breaker. Maybe you and another student are fighting for the last spot and the admissions committee is looking for something extraordinary that could pop out from your section scores. 
Key Takeaways for the SAT Sections
All high school students planning to go to college will eventually take the SAT. If you're among the thousands of students who are heading to these testing centers soon, you know how important this endeavor is for your career. 
Most students work hard studying for the SAT, but many also overlook the step of learning all about SAT sections. We hope by reading this guide, you have now learned that: 
Every SAT section tests the student's different academic skills

Colleges use your total SAT score (or composite score) for initial screening, so aim high.

You must focus on your weaknesses when studying. If you're behind math, double-up on your Math SAT preps. 
Make sure to check the official College Board website, especially if you're scheduled to take the SAT soon. They regularly update guidelines for this standardized test, which is why you could find guides comparing the old SAT vs new SAT. Always go with the most updated guidelines. If not, you might be following an outdated rule and waste all your hard work.