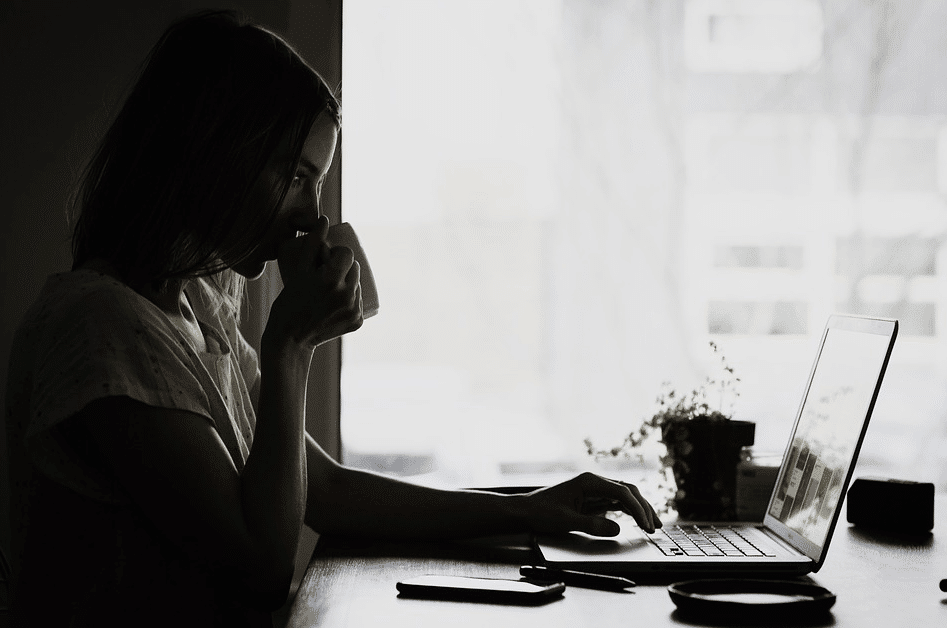 How to Study for the MCAT | Pass the Test With Flying Colors
It's plain to see that medicine is a tough field to go into. From the moment that you decide to pursue this career, you'll already face lots of challenges. The obstacles start from the moment you work on learning how to study for the MCAT to actually taking the said exam.
While intimidating, effectively preparing for the MCAT is entirely possible using the best MCAT prep books. Flashcards will also be of great help. You also need the right tips and tricks and you'll be able to craft a foolproof study plan for you. And to help you do that, we've created a short guide on how to prepare for the MCAT below.
How to Study for the MCAT: 5 Things You Need to Know about this Test
Before we look into the steps and things you should do to craft a good MCAT study plan, you first need to know a few crucial things about this test. Doing so will give you a better picture of what you're up against so you can be able to take the right measures to get ready for it.
So apart from the MCAT level of difficulty, here are a few of the most important points that you should know about the MCAT:
The MCAT can make other standardized tests look easy.
With how complex the field of study is, it should only be expected that the MCAT is one of the toughest standardized tests out there. It definitely makes the GRE look so simple as the MCAT requires specialized knowledge and packed with content. We still recommend starting from the general test taking strategies to get the best foothold when it comes to passing exams.
To be honest, the MCAT length alone will already intimidate a lot of people. This test runs for 7 hours and 30 minutes - nearly as long as a work day!
You'll be answering complicated questions, reading passages, explaining ideas, and synthesizing information the whole time so you can definitely expect the test to be exhausting. We hope our MCAT tips will be of great help if you want to score well.
Preparing for the MCAT is another tough task. While many will argue that the MCAT will test you on basic concepts, there are lots of it that you'll have to work with. There are 230 questions in the current test, so it's safe to say that one of the challenges of this test is its length.
Not everyone has the capacity and endurance to retain as many concepts. Coupled with a lot of items that will require critical thinking, the test can really be exhausting to take and get ready for.
There are 4 sections in this test.
Finding out what's on the MCAT should be one of the first things on your list when researching about this test. This information will help you gauge whether you're cut out for the field you're trying to get into. It can also clue you in on the kinds of preparation you should do.
While the MCAT is only split into 4 sections, there are 8 MCAT subjects that you should include in your preparations. This makes it complex because the questions won't just test your knowledge in the general sciences. It will also gauge your other skills, so you can't just memorize scientific concepts to ace this test. You will also need to hone and utilize your other advanced skills to get through this exam.
What exactly are the four sections of the MCAT? Here they are and the things they evaluate:
Chemical and Physical Foundations of Biological Systems
Tests your knowledge of basic biochemistry, biology, general and organic chemistry, and physics.
Critical Analysis and Reasoning Skills
Format-wise, this portion is a lot like other standardized tests' reading comprehension sections. It features passages with the topics centered on various humanities and social science disciplines.
Biological and Biochemical Foundations of Living Systems
This section will test your knowledge in basic biology, biochemistry, as well as organic and inorganic chemistry.
Psychological, Social, and Biological Foundations of Behavior
As its title suggests, this section will test your knowledge of biology, sociology, and psychology.
Except for the Critical Analysis and Reasoning Skills section which only has 53 questions and a 90-minute limit, the MCAT timing for all portions of this test is 95 minutes for 59 questions.
You can take a break after every section so you don't have to worry too much about getting too exhausted to move forward.
Don't know where to start looking for the things you'll need to study for the test? The best MCAT prep books will guide you in what topics to go over and include in your study plan. The AAMC also offer official resources that can help you prepare for the test more thoroughly.
Your critical thinking, problem-solving skills, and knowledge of scientific principles and concepts will be evaluated in this test.
The MCAT is designed to gauge your readiness to enter med school so it will evaluate your skills and knowledge that will be used in this academic area. As the information on the test sections should tell you, a good chunk of the test will look at your knowledge in the natural, behavioral, and social sciences. Such knowledge is necessary if you need a good background when going into the advanced levels of medicine.
Your problem solving and critical thinking skills will also be thoroughly evaluated. As the study of medicine will involve a lot of piecing information together to arrive at a conclusion, you will also need to hone these skills to survive med school.
Understanding the test format and scoring system will help you prepare more thoroughly for the test.
If you wish to approach the MCAT in a foolproof manner, you should also understand its scoring system. Like other standardized tests, they use the MCAT scale to get your total score. This ensures that all test dates are equal in difficulty levels so students are tested appropriately according to their skills and knowledge.
There are a few different ways to prepare for the MCAT.
Like with any other standardized tests, you can get ready for the MCAT in various ways. Most folks choose to do MCAT self-prep measures as it can be the only option readily available to them. This will let you tailor-fit your own study plan according to your learning style and preferences.
Lots of people succeeded in getting into good med schools through this preparation method. However, it can be quite challenging. It will require a good amount of discipline and the determination to really make it. We recommend the MCAT study schedule as explained in this article.
If you're not the type who thrives with self-studying, you can also sign up for an MCAT prep course. Lots of test prep companies offer such services so you shouldn't have a hard time finding one.
In big cities, you might even find ones that offer classroom sessions. However, most folks find online prep courses more convenient since their schedules are more flexible.
Some experts, on the other hand, recommend doing both at the same time. If you can focus on your test prep full time, signing up for the best MCAT prep course while doing some self-studying will be an excellent way to prepare for the test thoroughly. Of course, it's up to you to decide how to prepare and when to take the MCAT.
Crafting an MCAT Study Plan: 5 Crucial Steps
Now that you know the basics of the MCAT, you can already start working on creating an actual plan that can help you efficiently prepare for it. This test may be complex but the fact that it is a standardized one allows you to create a specific plan of attack for it.
There are no specific rules in laying out a solid study plan, however. As different folks have various learning styles and preferences, not everyone will find certain things useful. However, there are a few steps that will always come in handy for this task no matter how one operates. These are some MCAT tips that you might find useful for your test prep measures:
Do a good deal of research.
In order to conquer any standardized test, you should know everything you can about it. If you arm yourself with a good amount of knowledge about the test, you'll be able to craft an effective approach in acing it.
This applies to the MCAT as well. But since you're here, you're already off to a great start. However, there are still lots of other things that you should know about this test so you should look for them in order to create a good study plan.
Create a solid time table.
The key component of any study plan is a time table. This will help you manage your limited preparation time effectively so you should never skip this step. If you can, be very detailed about it, too. This will help make sure that you can go over all of the areas that you need to cover.
How do you create a time table, you might ask? First off, you should determine the amount of time you want to spend on test prep. This will give you a solid timeframe so you can decide on how much time you need to spend studying per day. It will also give you the information you need to plot out your study schedule and when to register for the test.
Deciding on a timeframe will also help you look for more helpful guides and materials online. You can find sample MCAT study schedule for 3 months online so you can refer to those when crafting your own MCAT study schedule.
When plotting your study schedule, however, make sure to be realistic in allocating time slots.
Make sure that you'll be able to stick to the schedule you've come up with as it will be a waste of time and effort if you'll only end up using more time on certain areas then messing up your entire time table.
Don't forget to schedule regular test rehearsals as well. As they say, practice makes perfect, so it's important to get a lot of it. Make sure to apply the same conditions that are applied on the actual test so you can really get a grasp of the test's format.
Craft your study plan according to your learning style.
At this point, it's highly likely that you already have a good idea about the study techniques that work for you so it's best to stick with them when creating an MCAT study plan. Keep them in mind when laying out your study plan as they can contribute greatly to its success.
Pay special attention to your weak areas.
If you're not very confident in some areas of the test or you find certain subjects more difficult than others, make sure to pay special attention to them. Since the MCAT is scored per section, it's crucial that you do in every area to get the best results.
How do you do this? First off, identify the areas you're weak at. Taking an MCAT diagnostic test will help you with this.
Once you've determined which areas you need more work in, you should allocate more time on working on them. If you spend more time going through the concepts that you find difficult, you'll have a better chance at mastering it. Using MCAT prep books that are focused on the said topics and subjects will also help, so make sure to get some.
Get the best MCAT study materials.
Whether you plan on self-studying or signing up with a program like the Princeton MCAT or Kaplan MCAT prep course, you should still get the best study materials made for the test. As mentioned above, these items will serve as study guides and assist you in covering more topics and areas that you need to learn of in order to ace the said exam.
There are quite a few different kinds of study materials that you can get in preparation for the MCAT. At the top of this list are prep books.
They're refresher books that will help you go over concepts and topics that you already know so you'll be able to remember them with ease during the exam.Flashcards are also popular choices by many.
They're handier and less overwhelming so you can take them with you wherever and study while on the go.
Aside from review materials, you should also get the best MCAT practice tests that you can get your hands on. These will help you get better acquainted with the test and its format. The AAMC question packs are the best options for such items because they come from the same folks who made the exam.
Final Words
Preparing for the MCAT can be very manageable despite the challenges that it comes with. As long as you know the right tricks and strategies to get through the process without a hitch, you can expect to get good results from the exam. We're confident that our tips above can help you accomplish these so keep them in mind.