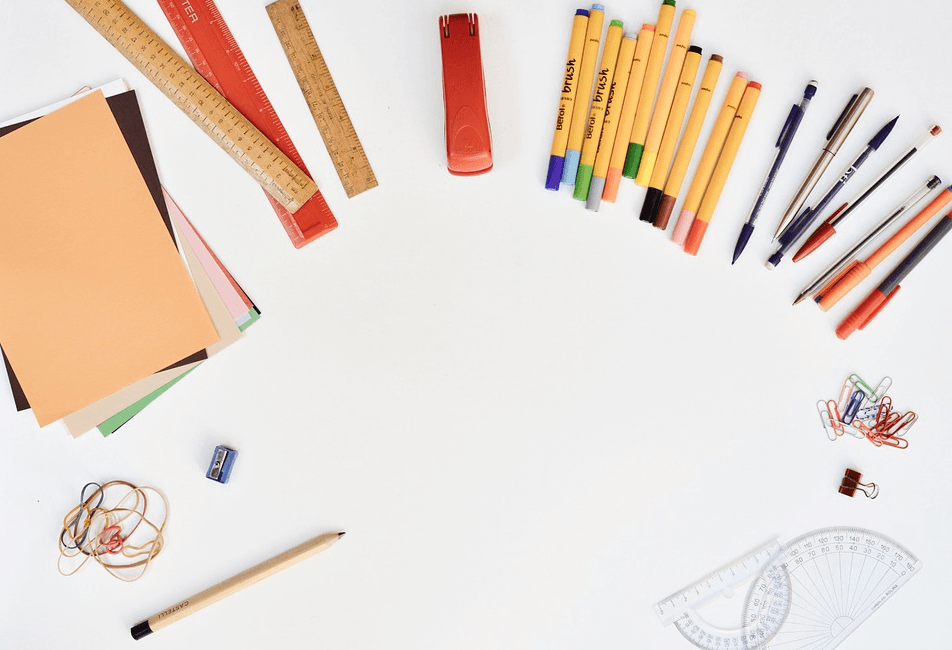 MCAT Tips | Follow Our Advice To Boost Your Chances In the Test
One of the first things that you should know about the MCAT is that it's one of the toughest standardized tests around. However, this doesn't mean that you don't have a chance of getting your target score. With the best MCAT tips, you can be sure to prepare thoroughly for this test.
What are these tips that could help you figure out how to prepare for MCAT effectively, you ask? Here are ten of the essentials that are sure to help your test prep efforts.
10 of the Best MCAT Tips that You Should Remember
Give yourself time to prepare for the MCAT.
With the wide breadth of the MCAT, it's not a test that you should cram for. This test covers so much ground that you wouldn't be prepared enough to take it on if you only prepared for a week or two. Sure, some folks can ace it with test prep help and the best MCAT prep books but it's not guaranteed that the same thing will happen to you.
How hard is the MCAT and how much time should you allocate for MCAT preps, you might be wondering? It all depends on your target score, prep measures, and future plans, really. However, a lot of experts recommend spending 2 months of full-time or 4 months part-time for test prep. If you feel like you need more time to prepare, you can definitely allocate more time for this process. Some even do it full time for a couple of months so they can fully focus on their test preparation efforts. 
Create a solid study plan.
Once you've chosen one of the MCAT test dates and already registered for the MCAT determined how much time you'll spend preparing for the MCAT, the next thing that you should do is to create a study plan. This will help you ensure that you'll maximize your the time you'll set aside for the said task.
Before you can create an MCAT study schedule, however, it would be ideal to have a good idea about the topics that you need to cover.
If you know what's on the MCAT, you'll be able to craft a solid plan as you won't waste your time learning and recalling stuff that won't be in the test. Once you've laid out these details, you're ready to craft your study time table.
Study schedules and plans will look very different depending on the amount of time they'll cover. So an MCAT study schedule for 6 months will allow you to linger more on the topics that you need to cover if you'll also allocate more time per week on studying. If you won't, it might just look like a stretched out MCAT study schedule for 3 months. You can always expect an MCAT study schedule for 2 months to be quite packed, whether it's for full-time or part-time studying.
Aside from the time table, you should also craft your MCAT study plan according to your needs. It will be ideal to put some special emphasis on the MCAT subjects that you're particularly weak in. This will help you boost your odds in those areas.
Also, take into consideration whether you'll be signing up for an MCAT prep course or you'll self-study. The best MCAT prep course could also help you create your own study plan that's aligned with their program so those will really come in handy. If you'll self-study, make sure to include the techniques and methods that you know will work for you. This will guarantee that you'll have a fruitful time preparing for the said exam.
Treat your test prep process as if it's a job.
Speaking of your MCAT study efforts, it's also recommended that you take the process very seriously and systematically. A lot of experts and test-takers note that you should treat it like it's a job.
This means that it's best if you can do it at a fixed amount of time regularly with breaks and days off. This system will help make the process more tolerable and manageable. You'll also be less likely to deviate from it if you're taking it as seriously as an actual job.
Know where you stand.
Before you start executing your study plan, you should also know where you stand in terms of test preparation. Taking an MCAT diagnostic test will help you determine this for the first time.
The test will be quite tough, especially if you're not fully familiar with what it's like. You'll also most likely get a depressing score but don't let it get to you. These results will be your benchmark for your preparations and will help you monitor your progress later on. So be very honest when taking this test and if you can replicate the same conditions as the MCAT, it might offer you better results.
You should also take the best MCAT practice tests regularly. This will help you monitor your progress. However, because the full-length tests will be too long, it might be better if you work with practice questions more often instead. These will help drill you with the information you've just learned without overwhelming you with a lengthy exam.
Get a good amount of practice to ease yourself into the full-length exam.
One of the most daunting parts of the MCAT is its length. It's not even just about how many questions are on the MCAT but the test duration in itself can be quite scary. How long is the MCAT? Well, aside from having to answer about 230 test questions, you'll also have to sit and answer the entire exam in about 6 hours and 15 minutes or 7 hours and 30 minutes if you'll include the breaks.
This is a seriously long time for a test and it will certainly be an exhausting one. Not everyone has the endurance to take on such a lengthy exam so it's highly recommended that you train yourself for it.
Taking practice tests regularly that simulate the conditions of the actual test might not always be possible but you can ease yourself into the format with some effort.
You can start by covering a section or two on your first go then add more as you progress into your prep period like we explained in this post.
It would be great if you can try doing a full-length test at least once so you can gauge how you'll fare in such circumstances. Just don't think that the results will be similar to the test day's as that will be very unlikely. It could help you assess your progress, however, so it can still be very helpful to your prep efforts.
Add some measures that will make your test prep less overwhelming but still effective.
Due to the broadness of the topics and subjects tested in the MCAT, preparing for it can also be quite overwhelming. This is why you might want to look for some tricks that can help make the process more manageable.
There are tons of ways to do this and some of them are considered as study hacks. They're particularly useful for those who are doing MCAT self-prep as they might not have access to the expert tips dished by tutors and prep course lecturers.
What are the best examples of these study hacks that can help boost your score? Here are a few examples:
Do a daily MCAT question. These bite-sized quizzes can help you focus on a specific topic per day and effectively remember what it's all about.

Pick up some memorization strategies. While memory questions only amount to 25% of the science portion, being able to memorize concepts effectively will still come in handy for you during the test.

Learn a few recall strategies. Tests are more for recalling the things you've learned so you should also work on the techniques that can help you call up the things you've gone over while preparing for the test.

Train yourself to read actively and effectively. The MCAT includes tons of passages so you'll need to read effectively if you want to crush it.
Ask your other pre-med peers and med school acquaintances for study tips.
Sometimes, the tricks that worked for your peers and acquaintances can also be very helpful for you. Ask around for study tips and you might just learn a few good ones that can benefit your test prep efforts. You can also refer to AAMC's roundup of test prep experiences to get a better look at how others have prepared for the MCAT.
Do your best to exhaust all of your study materials.
It doesn't matter if you intend to self-study or work with a prep course for the aforementioned test, you'll still need the best MCAT prep books to thoroughly prepare for it. You can even get other materials aside from the MCAT study books to boost your prep process.
But aside from getting useful MCAT prep books, it's the exhaustion of these study materials that matter.
 They won't really do much if you won't go through them diligently. So if you want to conquer that MCAT scale, make sure to go over your prep books and study materials thoroughly. This will ensure that you'll learn and review everything you need to pore through to get ready for the exam. It goes without saying that you need to take into consideration when to sit the MCAT in the first place.
Know what you need to do and bring on the test day.
What's equally important as learning how to study for MCAT? Knowing what to bring to MCAT and what to do in the testing venue on the test day. There are tons of things that you can do wrong during the test day and they might lead to you getting ejected from the testing venue. To avoid all of these, make sure to go through AAMC's test day guidelines and learn about what's prohibited in the testing venue from your peers and acquaintances.
Remember to take care of yourself, too.
Another important point that we make sure to include when telling students how to study for the MCAT is to practice some self-care in the process as well. Preparing for the big test can be brutal and it might take a toll on you, so make sure to take care of yourself as well.