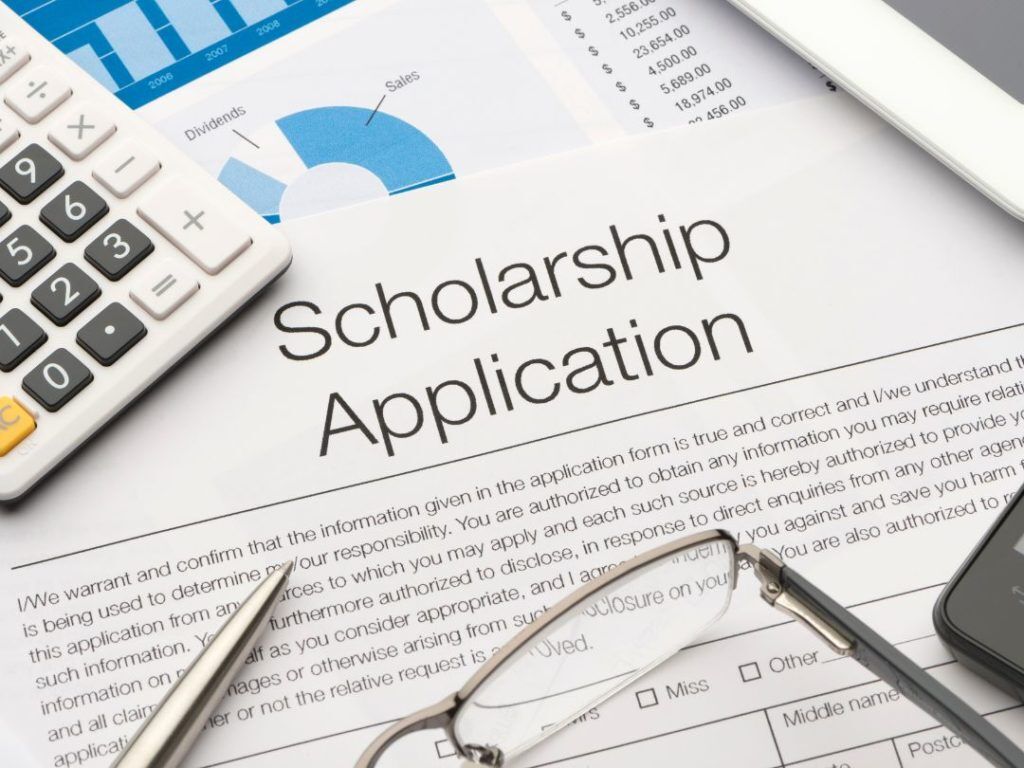 How to Start a Scholarship Fund
Scholarships are essential to many students worldwide who want to receive higher education but may not have the funds to support themselves. Scholarship funds can be created by anyone who wants to set aside money to award to students based on financial need, the field of study, family background, or any other factors the donator deems. Thanks to scholarship management organizations, starting your scholarship fund can be a simple and easy process that we will cover the details of in this article.
What is a Scholarship Fund
A scholarship fund is a grant intended to support undergraduate and graduate education, professional development, and other educational opportunities. The review process, selection committee, school, and field of study vary for each fund and reflect the charitable wishes of the donors who established the fund. These funds are meant to be received by students to put towards their educational expenses, such as textbooks, fees, and tuition.
How do Scholarships Work
Different types of scholarships can work in numerous ways by helping students. Sometimes, the prospective winner can only win the one-time award of the scholarship amount. Some annual opportunities provide money to students with financial goals for their school year.
Students might receive scholarship money directly as a check in their name. In other cases, the money is given to the school the student is currently or planning on attending. In these cases, the student would pay the school for the difference in any money owed for tuition, fees, and room and board. If the scholarships and other forms of financial aid are enough to cover the direct college costs, the excess money is refunded to the student.
High school seniors and current college students pursuing a college education are the most common recipients that scholarships are created. Many high schools and first-year college students are low-income and need financial help. Your scholarship can help a student with tens of thousands of dollars in student debt. After they meet the eligibility requirements and fill out all the paperwork, their application can lead to them receiving the minimum award.
How to Create a Scholarship Fund in 5 Simple Steps
If you're interested in creating your scholarship fund, below are five easy steps to follow to start a scholarship fund.
Decide How Much Money You Can Award
Before starting a scholarship fund, you must consider your budget and decide how much you can spend and contribute to the fund. Based on your financial situation, you can also choose whether you want to accept donations for your fund or fund the entire award yourself.
It's important to remember that if you decide to establish a private or non-profit foundation on your own to host the scholarship, you'll end up spending more money than just the amount you give to the recipient of the award. This is due to extra money being required to pay a tax expert, set up a website to accept applications, and advertising fees. Hiring an assistant may also be needed to help you through the selection process and review the applications you receive.
Starting a scholarship fund doesn't have to empty your bank account. You can reduce some excess expenses by creating a scholarship fund through a scholarship management service, such as Bold.org. Bold.org offers an easily accessible scholarship program that doesn't charge extra fees for students or donors. Therefore, the amount you want to put into your fund to be awarded to recipients is all you'll have to pay.
List Out Your Scholarship Criteria
When creating a scholarship, you need to consider your target audience. For example, your scholarship may only be eligible for women pursuing degrees in English, students majoring in arts or music, or first-generation immigrant students. While your scholarship can be generalized, such as being open to any student attending a college or university, keep in mind that this can make the screening and selection criteria very difficult if you aren't using a scholarship management service.
Your scholarship can also be open to all students, or strictly high school, undergraduate, or graduate students. Scholarships can also be awarded based on merit, academic achievements, financial need, ethnic background, or disability. Your scholarship criteria ultimately depend on your goals and what kind of difference you are trying to make.
Scholarships also require deadlines and names before they can be published. When creating your scholarship fund, take a moment to think about the application deadline, when you will be able to announce winners, and how many winners can receive the award. Scholarships can have multiple winners and can be awarded multiple times a year. These are specifications that are important to include in your scholarship fund.
With so many options to choose from, it can be overwhelming and stressful to decide the criteria and guidelines of your scholarship. This is how working with a scholarship management program, such as Bold.org, can help. These organizations handle lots of scholarships, so they can work with you to create a fund that has the best chance of assisting the students you want to help.
Complete an IRS Application
Once you have the basics of your scholarship in order, you're ready to publish your scholarship fund officially. If you create your own private or non-profit foundation, you'll need to file documents with the IRS and your state government. However, if you choose to go through a scholarship management service, this is a process you won't have to worry about since they take care of all of the logistical and administrative work for you.
If you're creating your own private or non-profit foundation, you must complete an application with the IRS. Before moving on, you need to get approval on the selection procedures you must specify in writing. If you plan to hire an assistant or selection committee, you may have to create instructional documents for the members to follow as they are reviewing applications.
If you plan on accepting donations to help fund your award, you must complete the proper paperwork to provide tax documents to your donors. As a private or non-profit foundation, you must keep certain records and documents to offer to the government later.
Working with a scholarship platform such as Bold.org can make creating a scholarship fund much simpler and less stressful as you won't have to complete applications or paperwork with the government. At Bold.org, once you set up and fund your scholarship, the platform takes care of the rest of the internal specifics, so you don't have to stress over mounds of paperwork.
Promote Your Scholarship
Once your scholarship is published, you can start sharing it. This can be accomplished by sharing your fund on social media, with public or private school districts, or with people you know personally who meet the requirements to receive or contribute to the award.
When promoting your scholarship from your own private or non-profit foundation, a lot of work will need to be completed. This can include creating a website to launch your scholarship, starting an email campaign to grab people's attention, conducting media and PR outreach, creating blog posts, and reaching out to scholarship websites to promote your fund. This work can be avoided if you use a trusted scholarship management program.
Bold.org has a database of millions of students, and they can promote your scholarship to all eligible students. You'll likely get many scholarship applications within the first week without additional cost or effort.
If desired, you can still raise your awareness on your scholarship fund across your social media accounts or with your local schools. However, with reputable scholarship services, such as Bold.org, your scholarship is automatically showcased to millions of students without the need for branching out to other resources. They make the process easier with guaranteed results.
Create a Selection Process
Once students are getting word about your scholarship and submitting applications, you need to consider your selection criteria and start reviewing applications as soon as possible to avoid wasting time. With a private or non-profit foundation, you may need to hire an assistant or selection committee to review the applications. However, this process is taken care of with scholarship platforms.
After your application deadline has passed, you can begin reviewing all of the applications you have received. The number of applications you get will depend on the eligibility rules and how many students were able to apply. For example, you may get more applications for a no-essay award available for all students than for a scholarship that requires a personal essay from students who are immigrants.
Set up your scholarship fund with a scholarship management service such as Bold.org. You won't have to review every individual application yourself. Bold.org has a team of experts that will read all the applications for your scholarship and pull out several of the most qualified candidates. From there, you can review this small selection of finalists and determine who should be declared the award winner.
What to Consider When Creating a Scholarship Fund
Before you begin creating a scholarship fund, below are a few things to consider when considering your scholarship fund.
Determine the Goal For Your Scholarship
If you're considering creating a scholarship fund, it's essential to take a moment to think about why you're making it and who you want to help with your award. If you're creating a memorial scholarship fund, think about which group of students appeal most to the morals and goals the scholarship is trying to promote.
While having requirements for your scholarship isn't required, it's essential to ensure you don't have too many or too few. If your scholarship is too specific and a lot of students aren't eligible to apply, then your award may not qualify to be exempt from being tax-deductible. On the other hand, if your scholarship is too broad, where thousands of applicants are eligible, the selection can become extremely time-consuming, and picking a winner will be more difficult. That's why having a clear goal and mission is crucial so you can have an idea of what kind of students you want to help to support your statement.
How to Fund Your Scholarship
While starting a scholarship fund is a generous offer, you must consider how you want to fund the award. Some critical questions to ask yourself are:
Will you support your scholarship through personal funds or donations?

How often will this award be offered (once a year, every six months, etc.)?

Will you set up a foundation or non-profit to administer the scholarship?

Will you hire a staff to review the applications and handle government applications?

Can you afford to fund this scholarship or pay any extra fees?
These questions can help determine whether or not you are financially ready to start your scholarship fund. Taking time to reflect on your current situation can also help you decide if you want to fund your scholarship through a private or non-profit foundation or if you would prefer to use a scholarship management service.
How to Advertise Your Scholarship
Advertising your scholarship is key to gaining applications and awareness from the students you aim to help. The more people are aware of your scholarship, the better your chances of getting applications from highly qualified and deserving students. Remember to make the deadline stand out in your advertising, so students know how much time they have to apply.
Depending on where you live, you may be able to post your scholarship at local high schools or colleges in your area. Local public places such as grocery stores or park districts with bulletin boards may also let you post about your scholarship. You could also post about your scholarship online or create a website to advertise your campaign and mission.
If you're running your own non-profit or private foundation, you should be prepared to spend a lot on advertising and publishing as there are many rules and documents you will need to follow and complete. However, scholarship platforms, such as Bold.org, take care of all paperwork and leading advertising, so you don't have to put in any extra money, time, or effort.
How to Raise Money for a Scholarship Fund
If you want to start a fund, you need to be able to fund the money that will be given to a recipient as an award. Read on for different ways you can raise money.
Personal Funds
If you have a lot of money saved in your bank account, you can fund your scholarship with cash directly from your checking or savings account. When your award is given to a student you deem the winner, you can write a check to take the money directly from your account. If you use a scholarship service to publish your award, they can accept payment from you safely and securely online that will be given to the winner once awarded.
Donations
Another way to raise funds for your scholarship is by accepting donations. You could accept donations from people in your community or by asking friends and family. You will get access to countless potential donors if you utilize a scholarship program to set up your award. In most cases, anyone can make a non-profit donation to a fund through a management organization. Setting up your scholarship through a scholarship organization is usually the easiest way to get assistance.
529 Plan or Trust
These two additional ways to set up a fund have disadvantages to consider. The effort and expense of establishing a trust can significantly outweigh the benefit. Additionally, you might consider contributing to a parent's or student's 529 plan instead of setting up your fund. Distributions from an account not owned by the parent or student are considered untaxed income for the student and, therefore, could seriously reduce the amount of aid they receive, giving your friends a major headache down the road.
Crowdfunding
Crowdfunding is viable if you want to raise funds for your scholarship. Crowdfunding is raising funds for a specific cause or project by asking many people to donate money, usually in small amounts and usually during a relatively short period, such as a few months. However, accepting donations through reputable scholarship programs like Bold.org can be much easier and more efficient.
IRS Guidelines for Starting a Scholarship Fund
When setting up your fund, it's important to remember the IRS's tax regulations. Below we will cover the essential guidelines you must follow to ensure your fund is tax-deductible.
Private Foundations
Suppose you want to create a private or non-profit foundation to administer your scholarship. In that case, you must submit the proper paperwork to the IRS with information about your foundation. To secure tax-exempt status on your funded scholarship, you need to get approval from the IRS.
To get tax-exempt status for your foundation, you need to figure out which type of foundation you want to create.
Once your foundation is set in stone, you must file registration paperwork with your state and federal governments. Before filling out the paperwork, your foundation must meet all the requirements for tax-exempt status and have all the necessary legal documents filled out and signed. Once your foundation is established, it's essential to ensure it operates within the IRS' rules for tax-exempt organizations.
Selection Criteria
According to the IRS, most grants or scholarships are taxable unless they meet specific criteria. One of these conditions is regarding the eligibility criteria for your scholarship. The IRS mentions that you must award the scholarship on a nondiscriminatory and objective basis.
Remember that this doesn't mean that you can't target your award to specific groups of students, such as female students or African Americans studying STEM. However, it does mean that you must ensure your eligibility requirements are broad enough for the intended recipients to make up a group that qualifies for charitable contributions. For this reason, hiring a lawyer if you are setting up a foundation yourself can be very useful to ensure you follow all of the federal rules that apply to the process.
For your fund to be published, you need to get approval from the IRS by defining your procedure to make the funds available to the scholarship recipient.
Charitable Definition
For private foundations, the IRS requires that your foundation meet the legal definition of charitable to achieve tax-exempt status. When setting up your foundation, you must go through all the procedures and paperwork to ensure you follow charitable organizations' regulations.
Once your foundation is fully functional, you must ensure it complies with the IRS's restrictions placed on tax-exempt organizations. Some actions that may compromise a foundation's tax-exempt status include making substantial money, making conflict-of-interest investments, and participating in political campaigns.
It's safe to conclude that setting up your private foundation is a complicated process. Fortunately, this isn't the road you must take to create your fund. Going through a scholarship management service can save you time and energy since they take care of all the requirements that need to be met with the IRS. A reputable scholarship platform, such as Bold.org, will handle the paperwork so you can make and accept tax-deductible donations.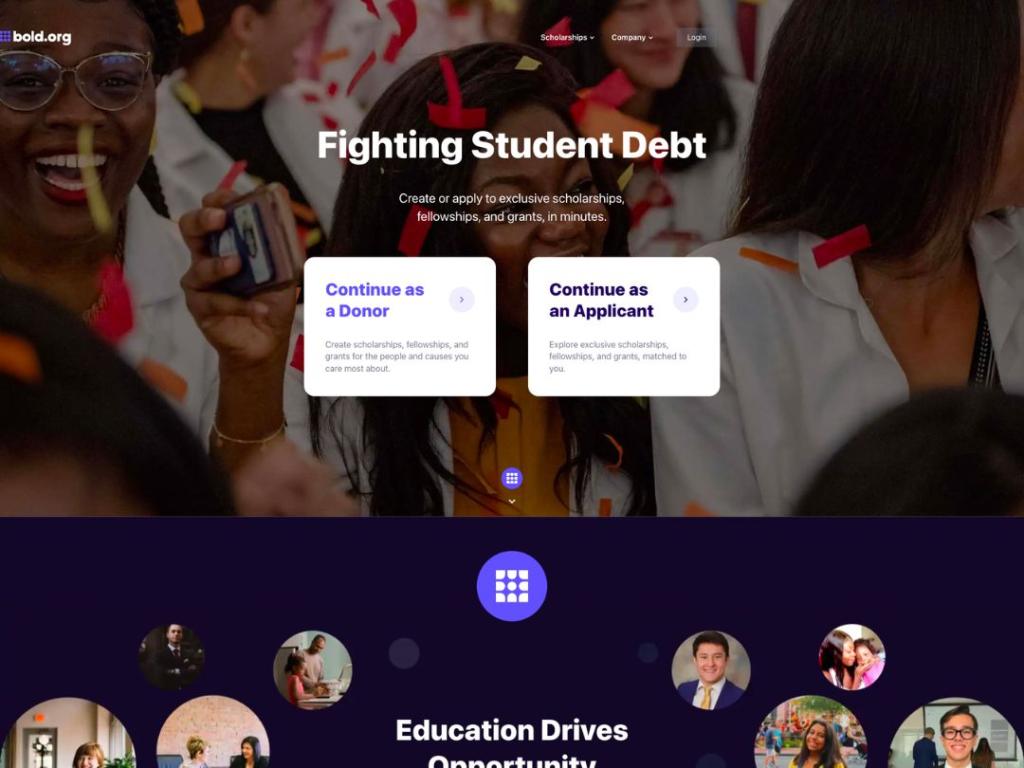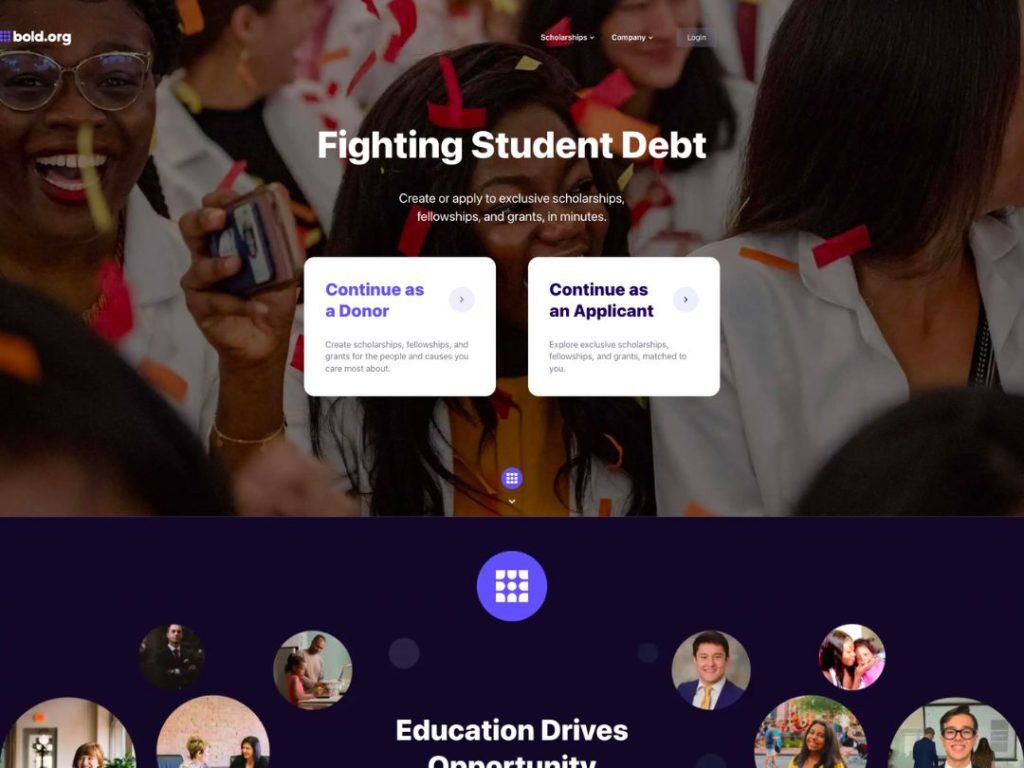 Bold.org is the most accessible, most reliable platform to create a scholarship fund. Once you create an account as a donor, you have to finalize the details, fund your award, and the rest is taken care of by the Bold.org team. When creating a fund with Bold.org, you don't have to worry about IRS forms, develop advertisements, or stress over donations. You still get complete control and ownership over your scholarship but without the hassle of handling legal or administrative duties. With Bold.org, you can achieve your goals and make a difference in many students' lives correctly and efficiently.
How to Set Up a Scholarship Fund Today
If you've read over everything and want to start your fund today, the easiest way to begin is by going to Bold.org. At Bold.org, it's free to create your scholarship, and 100% of your tax-deductible donation goes directly to the recipient of your choice. Get started today and create your free account so you can change one student's life with your generous gift.
Frequently Asked Questions About Scholarship Funds
Below are some common frequently asked questions donors tend to have about starting a fund if it is tax deductible, who can receive it, and many more.
Will donations to the scholarship fund be tax deductible?
Scholarship donations, in general, are deductible for their donors. If you donate through a non-profit scholarship program, you will receive an official document confirming your contribution, which you can use when you file your taxes.
Who can receive scholarship funding?
Essentially anyone can receive a scholarship as long as they are enrolled in a college or university and meet the standards the scholarship-giver sets.
How does a scholarship fund work?
A scholarship award is given to the person who best meets the application requirements. When you start a scholarship, you can decide what you want the eligibility criteria to be and choose the award winner.
How much does it cost to start a scholarship fund?
The cost depends on the program's size and how you plan to fund it. The total cost will be more than just the award amount because you need to account for the administrative and legal work required behind the scenes.
Can anyone start a scholarship?
Yes. You don't need to create a non-profit or run a business to set up a scholarship. You can start one if you have the proper documents and know the process.
How to start a scholarship fund for high school
If you want to start a fund for which high school students can apply, you'll need to specify when you create the award, so the right high school students use it and are the scholarship recipients. Some may be available for high schoolers in their senior year that will pursue specific majors during their first year at college.
How to start a scholarship fund in your name
When you create a scholarship fund, you can decide what you want it to be called. If you're going to start a scholarship in your name, the easiest way is to go through a scholarship management organization.
How to set up a scholarship fund for a child
The easiest way to start a child's fund is by creating a memorial fund through a scholarship management platform, such as Bold.org.
How to start a non-profit scholarship fund
You can start a scholarship and fund it yourself, but another option is to create a non-profit fund that allows others to donate. This process can be complicated, and the exact steps depend on your state laws for starting and running a non-profit.
How to start a scholarship fund for a church
If you want to set up a fund through your church, most steps are the same as with any other scholarship. Your church may already have non-profit status, which means it can accept donations for the award and provide tax paperwork to donors.
How to start a memorial scholarship fund
Starting a fund in honor of a significant person is similar to starting any scholarship. If you plan to accept donations to fund the scholarship, figure out if you want to set up the fund at a non-profit or your bank. Don't forget to discuss potential tax issues with a financial advisor or attorney.